What to look for on Day 1 of the Fall 2016 Sportcard & Memorabilia Expo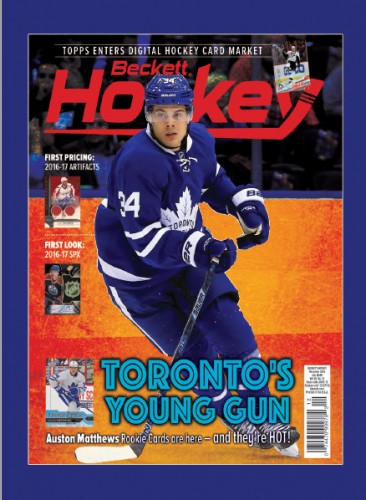 The Fall 2016 Sportcard & Memorabilia Expo has finally arrived and the long-running show will open its doors this afternoon for thousands of collectors. Excitement is in the air for the first in-pack rookie cards of Auston Matthews and the newest rookies, but long-time attendees know that there is so much more to experience.
Held at the International Centre in Mississauga, which is just on the western edge of Toronto, it not only offers a chance to buy cards and other collectibles from hundreds of dealers from Canada and the United States, but also an opportunity to meet big names from the world of sports and the hobby itself.
The show starts at noon and runs until 9:00 p.m. For information on admission prices, including the VIP package, visit the official Expo website.
Read on for a look at what you can expect to see and do at the show today.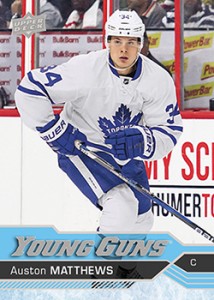 Hot Releases and Redemption Programs
Two big releases are hitting at the Expo and the action should be feverish for 2016-17 Upper Deck Series One with its Young Guns rookie cards. It typically releases at this show each year. Collectors can also visit Upper Deck's corporate booth to participate in the redemption program.
Leaf Trading Cards will also be in the building with 2016-17 Leaf Ultimate and this high-end release features great pieces of game-used memorabilia and plenty of autographs. Naturally, Leaf is holding a redemption program and has staff on hand to answer questions as well.
President's Choice Trading Cards will also be present with information on its new line of limited trading cards and unveiling details on its Blue and White Centennial boxed set.

Beckett Media
Naturally, Beckett Media is in the house with all of our latest publications plus a scavenger hunt for our cover promo set. Visit us at the Universal Distribution booth to grab new issues of Beckett Hockey and more!
Beckett Grading Services is at the Grosnor Distribution booth for Raw Card Review and you can also learn how to submit your cards via Grosnor for slabbing. Steve Grad from Beckett Authentication Services will also be available to meet with collectors and to talk about this exciting new service.
For complete details, click here or come by either booth.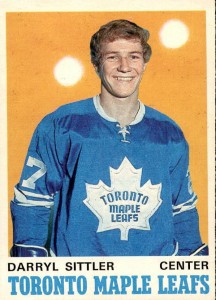 Autograph Guests
Throughout the weekend, there will be many legends and active players meeting the public and signing autographs. Today, look for appearances from former Toronto Maple Leafs Darryl Sittler, Gary Roberts, Jamie Macoun, and Claire Alexander. Don Marshall, who is one of the last living members of the Montreal Canadiens dynasty that won five straight Stanley Cups from 1955-56 to 1959-60 will also be signing.
For full details on autograph signers and prices, click here.
Please note that former NHL goaltender Gilles Gratton may be spotted at the Classic Auctions booth throughout the weekend.