What is The Industry Summit?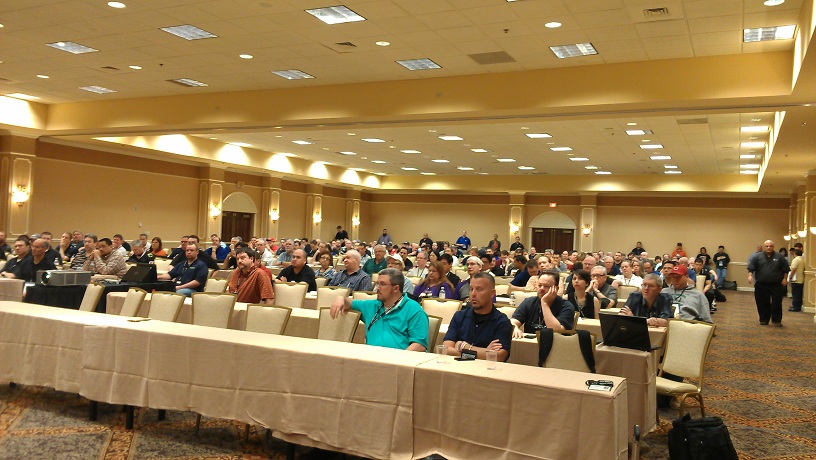 By Susan Lulgjuraj | Beckett Sports Card Monthly Editor
LAS VEGAS – Nearly 500 dealers and industry heads descended on The Industry Summit in Las Vegas on Sunday.
Card companies talk about products, retailers look for new business and dealers network with each other. It's not a place for collectors, although things happen here tend to trickle down to that level.
"Most every industry has a trade event," show promoter Kevin Isaacon said. "In this event, people meet to find out how they could make things better than last year."
This isn't a card show. It's not like the National Sports Collectors Convention.
So what exactly IS The Industry Summit?
Here's a breakdown:
1. Companies converge
Retailers such as Beckett Media, GTS Distribution and other companies go to the show to talk to dealers about how to expand their marketplace. There is shoptalk about new and existing products that could potentially help dealers expand.
There is usually no money exchanged during these sessions. But there is paperwork as people sign up for products they think could help their businesses.
"You got to be here," said Mike Fata, owner of BBC Galaxee in Bronx, N.Y. "I own a shop. This is what I do. I get all the info here and can take it back to my customers. They want to hear the information as soon as they can.
2. Seminars
Many of the dealers look forward to these seminars because there are things they may not have thought of or learn that they could use toward their business.
"No matter what you know there is always something you can learn about the business," said Doug Forrester, who owns Eastridge Hobbies in Alberta, Canada.
Forrester sat in on a sessions about eBay in the past and learned how to use the auction site as another marketplace for his business. Without that session, the idea and best practices for eBay might have taken longer to culminate.
3. Product information
Before dealers get sell sheets, many of them learn from the card companies (Topps, Upper Deck, Panini America, Leaf, Cryptozoic, and Famous Fabrics) what they can expect in the coming year. The card companies discuss marketing strategies and goals for the coming year.
In addition, they meet with dealers and retailers on the show floor where they listen to compliments and complaints. It's one of the few places dealers can talk to heads of card companies face-to-face.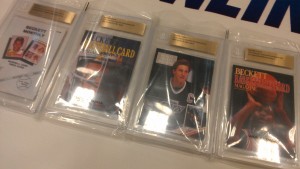 4. Giveaways
These happen too. Companies offer giveaways, promotions and discounts to dealers to entice them over to their corporate booth. Some of these items end up on the secondary market and become an immediate collectible.
Susan Lulgjuraj is an editor of Beckett Sports Card Monthly. You can email her here with questions, comments or ideas. Follow her on Twitter here. Follow Beckett Media on Facebook and Twitter.