Panini Gets Into the On-Demand Trading Card Business with Panini Instant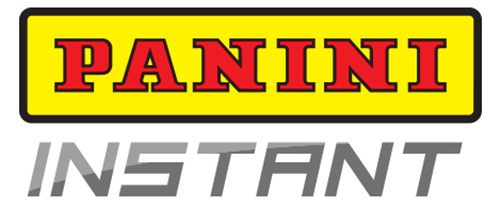 By Ryan Cracknell | Hobby Editor
One of the bigger innovations in the hobby over the past couple of years is the advent of on-demand trading cards. The technology has been on the cusp for a while with custom card offerings from several places including Topps and Rookies App. Panini Instant goes beyond custom cards. Similar to Topps Now, the program highlights sporting event as they happen. This means physical cards within days rather than having to wait months for cards of specific events in traditional methods.
How Panini Instant Works
When an event happens, Panini will create a card and list it on their online store. Most of the time, this happens within 24 hours of the event. That card will be sold for just 24 hours with print runs limited to those that are ordered. Print runs are listed on the cards.
Traditional cards usually focus on an entire season. Panini Instant cards are different. Because of their immediacy, they are able to tell the story of the game.
In some early instances, Panini has also used the program to make the first cards of players in their new uniforms following a trade or free agent signing.  Again, the near real-time nature speeds up the process.
Parallels and Upgrades
Besides base cards, there are Panini Instant parallels. These are versions that come with limited print runs that are announced up front. Quantities range from a high of 50 all the way down to 1/1.
Starting with 2016-17 Panini Instant NBA Basketball, facsimile signature upgrades were also made available for parallels. These add a different spin to the cards. While there's still the stated amount of parallels, it's possible that a much smaller number have this upgrade.
Panini Instant Sets
Here's a list of the Panini Instant sets that have been produced thus far. You can see the full set details and checklists by clicking on the links.
Basketball
• 2015-16 Panini Instant NBA Finals
• 2016-17 Panini Instant NBA Basketball
Football
• 2016 Panini Instant NFL Football
Racing
Soccer
• 2016 Panini Instant COPA America Centenario Soccer
• 2016 Panini Instant UEFA Euro Soccer
Comments? Questions? Contact Ryan Cracknell on Twitter @tradercracks.