What does Topps' Mike Trout deal mean?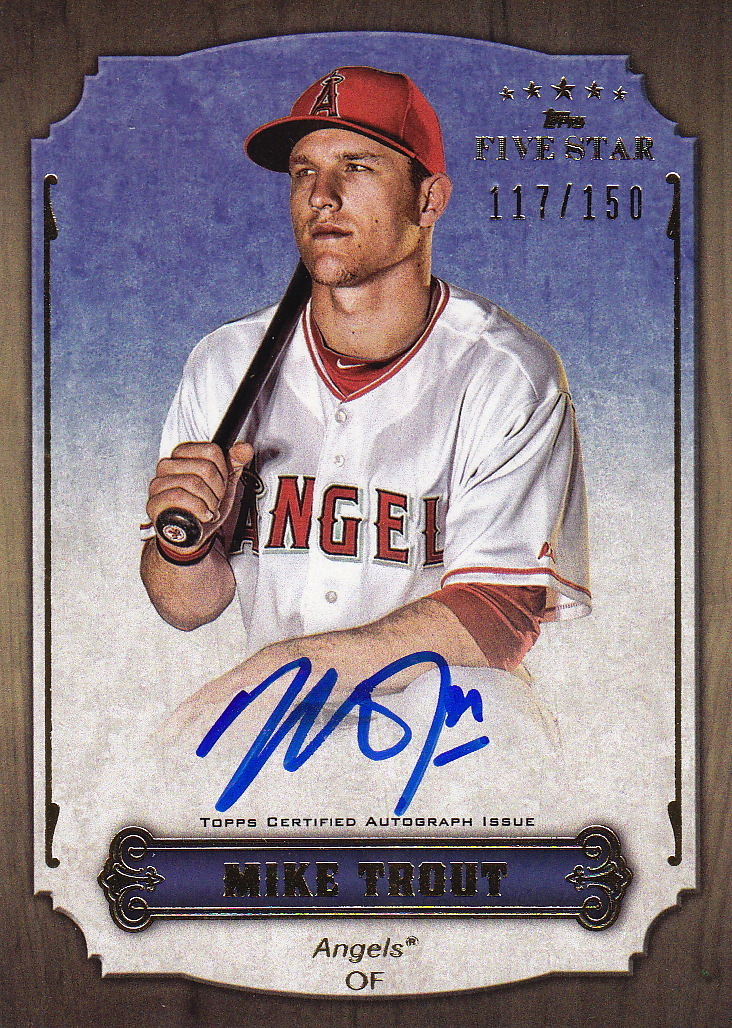 By Brian Fleischer | Beckett Baseball Senior Market Analyst | Commentary
What does the Mike Trout exclusive with Topps mean?
Trout has been one of the hottest names in the hobby for the better part of the last two years. His cards have been Hot List mainstays and just when collectors thought he couldn't get any hotter, he does. His 2009 Bowman Chrome Draft Prospects autograph recently became one of only the second Bowman Chrome base autograph to surpass $1,000. With Derek Jeter's retirement, Trout seems poised to solidfy his position as the most collectible modern player in the hobby.
With the announcement today of an exclusive autograph deal with Trout (click for story), Topps greatly bolstered its roster of exclusive spokesmen. How might this deal affect the values of Trout certified autographs? Not much, I suspect. Barring an unlikely disasterous 2015 season, Trout certified autographs will still command top dollar on the secondary market and should continue to entice collectors to purchase Topps products.
Trout has 699 certified autograph cards in the Beckett database, with an average value of $370. A total of 658 cards feature a serial number or an announced print run, with a total run of these cards being 13,314. An astounding 76 perecent of all his certified autographs are from Topps products, while 12 percent are from Panini America and six percent from both TRISTAR and In the Game, respectively.
Since 2012, when he burst on to the scene as a big-leager, only Topps and Panini have released Trout autos – 479 from Topps and only 74 from Panini. For all intents and purposes, Topps has more or less had the market cornered for Trout certified autographs since 2012 — today's announcement just made it official.
What happens to any exisiting certified autograph inventory — on stickers for example — that Panini, or any other company, already has in house? Topps announced an exclusive deal with Clayton Kershaw in April, yet he had certified autograhs from Panini throughout 2014, persumably from a pre-existing agreement. While we aren't privy to all the details of the Topps-Trout agreement, if the Kershaw example is any indication, we may continue to see Trout certified autographs in other 2015 products.