What About Cam? – Beckett Pricing Insider
This edition of the Beckett Pricing Insider is brought to you by GTS Distribution. Watch Go GTS Live – The Hobby's Web Show, every Thursday at 9 PM EST.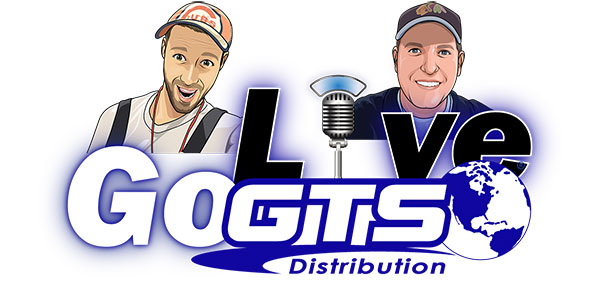 Cam Newton is in a unique position and it is not one that he probably wants to be in. For the first time in his career he is without a team and no one seems to want to sign him. In an offseason that has seen Andy Dalton and Jameis Winston get signed by teams, Newton remains a free agent. The only difference is that Dalton and Winston are content being backups and Newton still has starter potential in the league. He isn't signed yet because of circumstance, not lack of talent.
If you look at all of the teams' depth charts there is exactly one team that could use Cam Newton to lead their team and that's the Chargers. Why haven't they signed him yet? I have no clue.
Collectors have taken notice that Newton might be sitting out the whole season. His values have dropped significantly in the last couple seasons. The biggest drops started last season when the Panthers were struggling. Getting injured early on also contributed. For those thinking he could find a team and bounce back, right now might be the best time to get some Cam Newton cards for cheap.
Here's a look at some of Newton's key cards and their value drops.
2011 Topps Chrome Rookie Autographs Cam Newton #1
This card originally had a high book value of $300 and now it is selling for around $100 or so. If the season starts and Cam isn't playing that could go down a little more.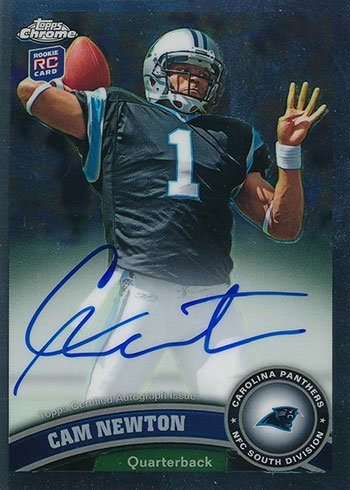 2011 SP Authentic Cam Newton #204 JSY AU/299
Even though it is a college jersey instead of pro SP Authentic always put out good rookie cards that were highly sought after. This one is selling for only around $50 now. It peaked in the price guide at $500.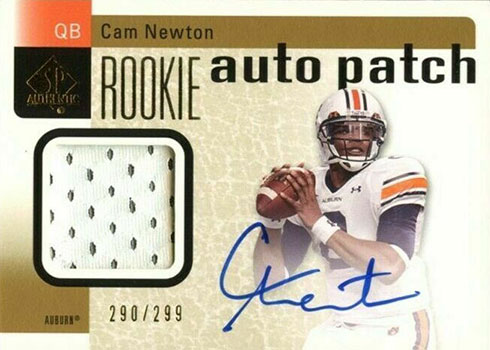 2011 Playoff Contenders Cam Newton #228A
Contenders is one of the most sought after cards of any rookie. Collectors used to have to shell out over $300 for this card. Now they can get it for around $100.