We're #1! A Visual History of the First Topps Baseball Card in Every Set, 1952-2021
In the beginning, there was Andy Pafko. In its 64th year, Topps said, "Let there be Jeter!" And it was so. For it's 65th, collectors wanted Trout. The first cards in the flagship Topps baseball set bring a lot of history. And it's not just the designs and names. The lead-off card is the gateway into a hobby's tradition. There's significance in that. Some might even call it an honor to be the first card in the biggest set of the year.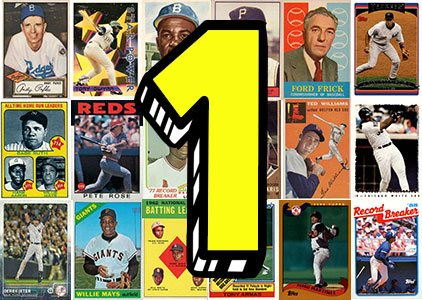 Hall of Famers, World Series Champions, league leaders and some curious choices have heralded in the new baseball card season for more than six decades.
For the most part, it has been baseball's best in the number one spot on the Topps Baseball checklist. In the set's early days, there was the likes of Ted Williams, Jackie Robinson, Willie Mays and Hank Aaron getting their main player cards in the important slot. Over the past couple of decades, Nolan Ryan, Frank Thomas, Tony Gwynn, Bryce Harper and Mike Trout have been number one.
And then there are the players that don't fall in with tradition. First, there's Dusty Rhodes in 1955. While he hit .341 for the New York Giants in 1954, his short career was hardly the stuff of legend. Dick Groat was a good player, but not fantastic. However, he appears first in 1961 Topps, likely due to the fact that he was a batting champion in 1960. Even John Lackey in 2007 seems on the weaker side compared to a lot of other years.
More Than Regular Player Cards
For several Topps Baseball sets, the first spot on the checklist hasn't always been dedicated to a traditional player card. Several subsets have also debuted things, many of which have design elements that differ from what's become ingrained on our memories over the years.
In 1963, it was a league leaders card with multiple players. These appeared regularly for the next few years and a couple more time in the late 1970s and early '80s.
In 1967, 1970, 1971 and 1972, card #1 was reserved for a team photo of the previous year's World Series winners.
Hank Aaron's march to becoming baseball's Home Run King and other records made him a #1 mainstay in the mid 1970s, although none were his main card.
Much of the 1980s kicked off with the Record Breakers subset, which gave Vince Coleman the top spot in 1988.
A pair of MLB leaders got the distinction of being #1 in Topps' early days. 1956 has American League President William Harridge while Commissioner Ford Frick get the honors in 1959.
Multiple Firsts
When you factor in team cards and league leader cards, seven players have been on a Topps Baseball #1 card on multiple occasions. Baltimore teammates Brooks Robinson and Frank Robinson each appeared three times, although never by themselves.
Ted Williams was a three-time #1, all of which were traditional player cards.
Nolan Ryan has four #1 cards. He was a mainstay from 1990 to 1992 in the twilight of his career. He's also somewhere in the team photo of the Miracle Mets team that kicks off 1970 Topps Baseball.
Hank Aaron and Alex Rodriguez hold the record with five appearances each at the top spot. As mentioned, many of Aaron's came as a result of his home run record. None are his main card.
For Rodriguez, he was late in signing with Topps. But when he finally did, he went on to be a company spokesman. His appearances all came in the early part of the new millennium when his popularity was at its peak.
More recently, Mike Trout has been #1 three times (so far): 2014, 2016 and 2020.
Topps Baseball #1 Cards Through the Years
1952 – Andy Pafko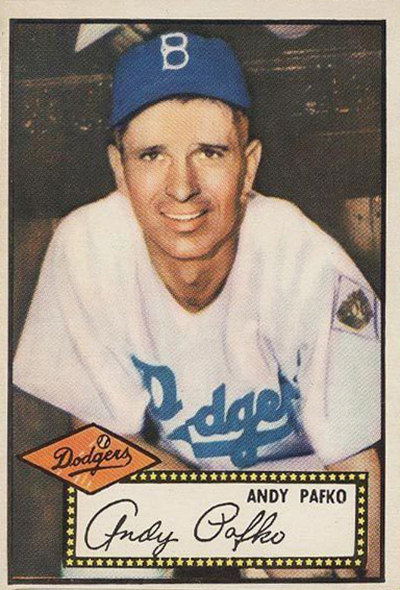 1953 – Jackie Robinson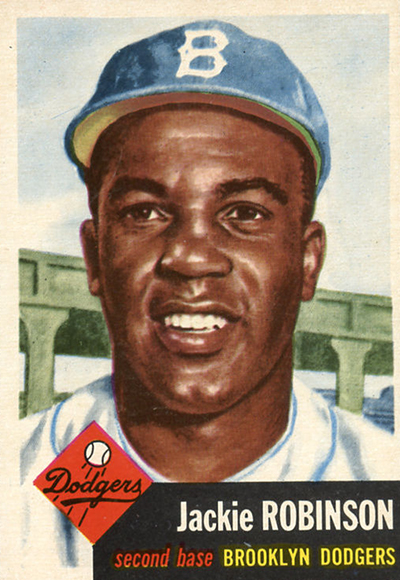 1954 – Ted Williams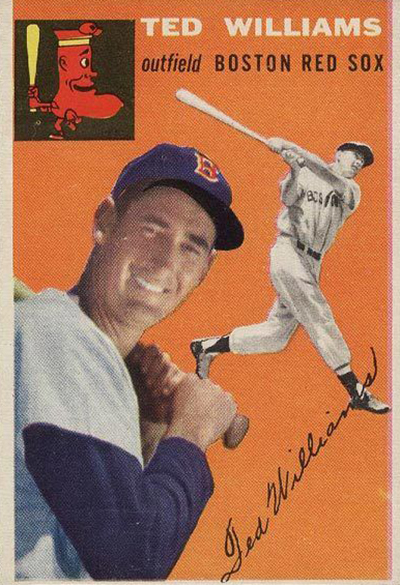 1955 – "Dusty" Rhodes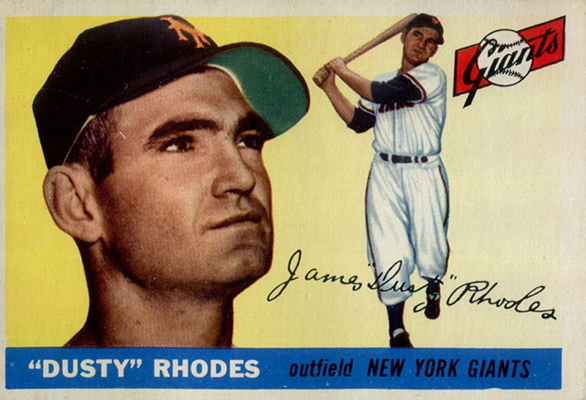 1956 – William Harridge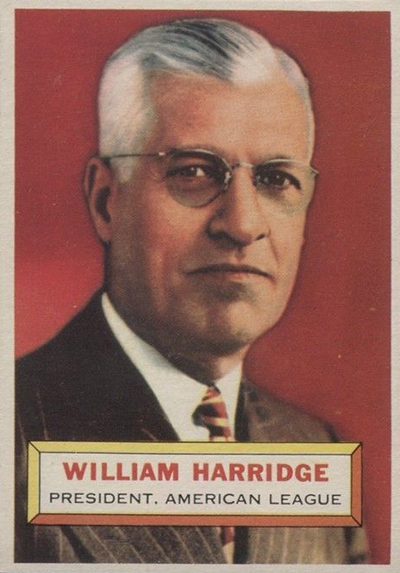 1957 – Ted Williams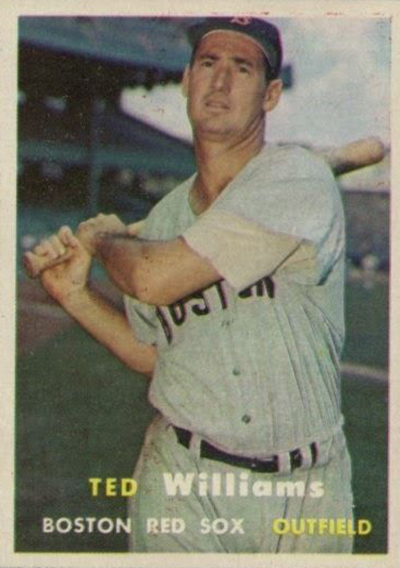 1958 – Ted Williams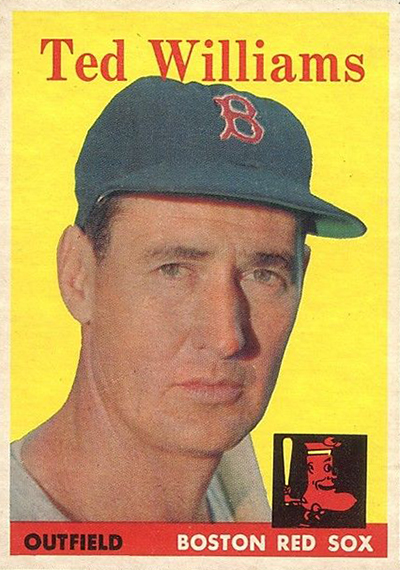 1959 – Ford Frick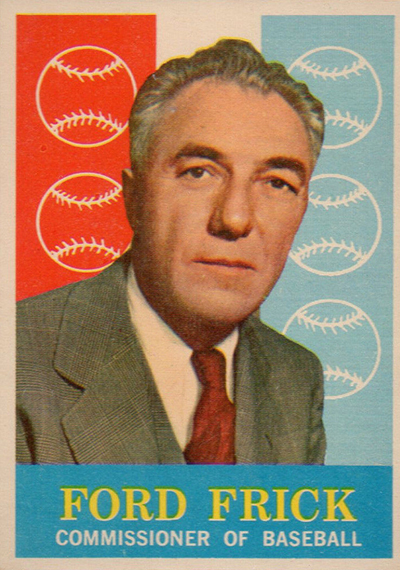 1960 – Early Wynn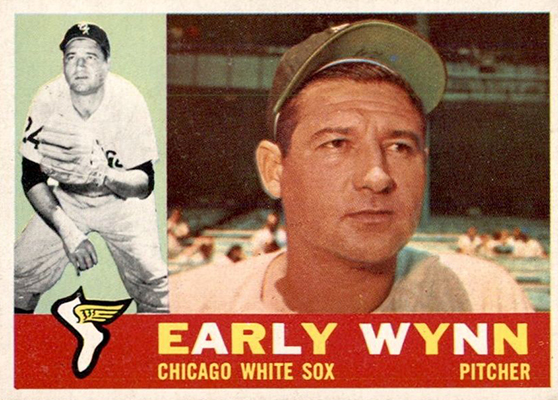 1961 – Dick Groat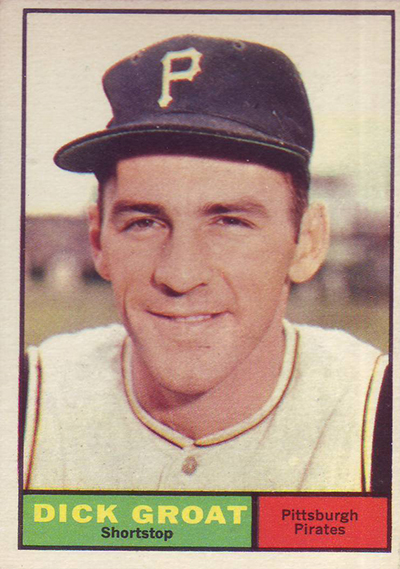 1962 – Roger Maris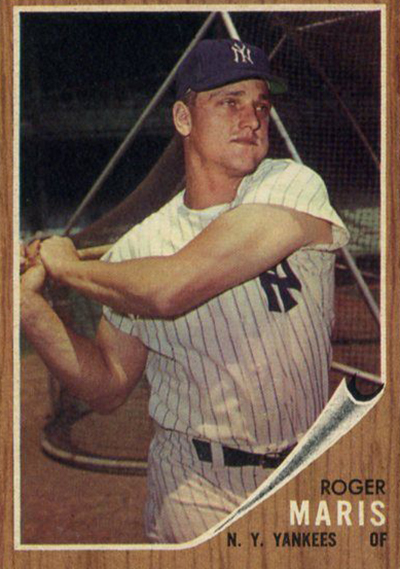 1963 – NL Batting Leaders: Tommy Davis, Frank Robinson, Stan Musial, Bill White, Hank Aaron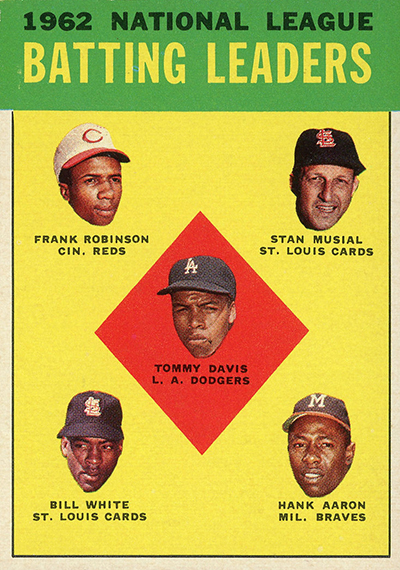 1964 – NL ERA Leaders: Sandy Koufax, Dick Ellsworth, Bob Friend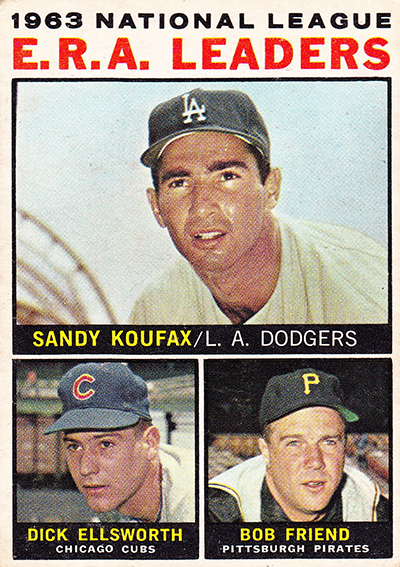 1965 – AL Batting Leaders: Tony Oliva, Brooks Robinson, Elston Howard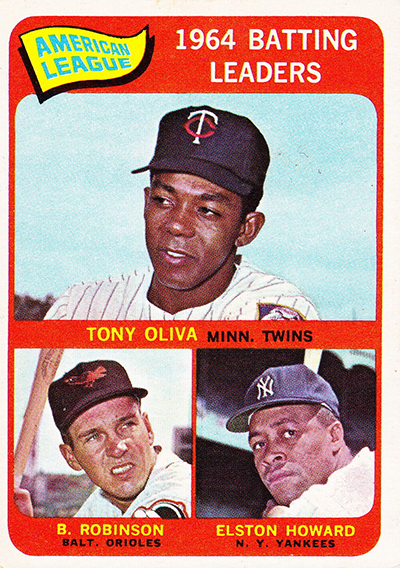 1966 – Willie Mays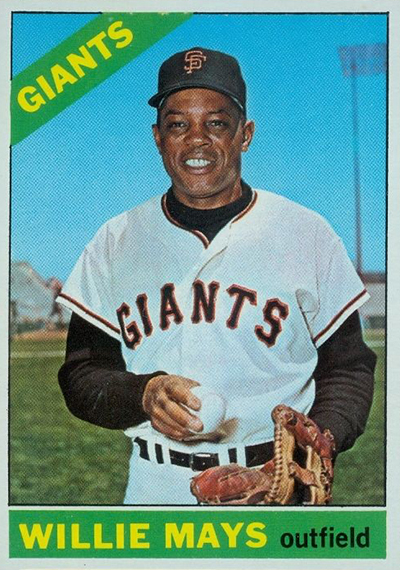 1967 – The Champs: Frank Robinson, Hank Bauer, Brooks Robinson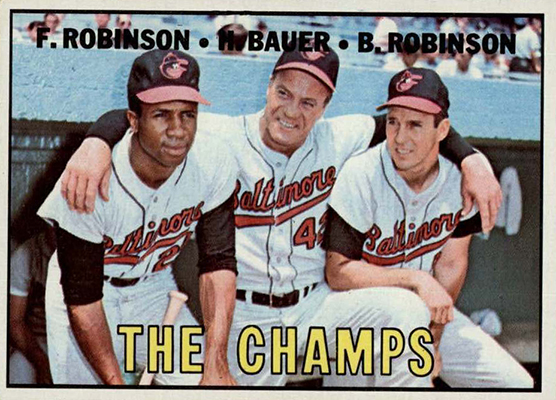 1968 – NL Batting Leaders: Roberto Clemente, Tony Gonzalez, Matty Alou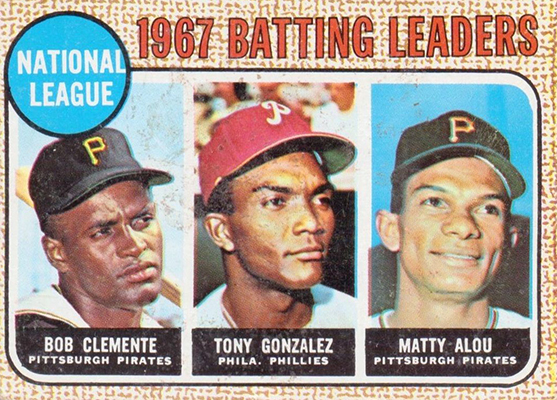 1969 – AL Batting Leaders: Danny Carter, Tony Oliva, Carl Yastrzemski
1970 – World Champions – New York Mets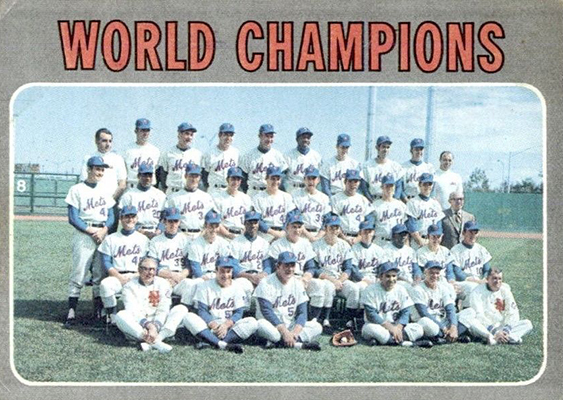 1971 – World Champions – Baltimore Orioles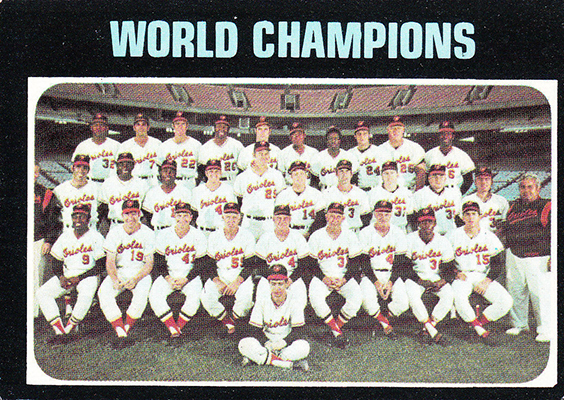 1972 – World Champions – Pittsburgh Pirates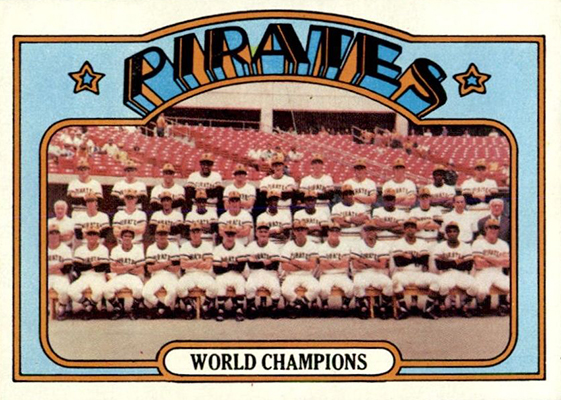 1973 – All-Time Home Run Leaders: Babe Ruth, Hank Aaron, Willie Mays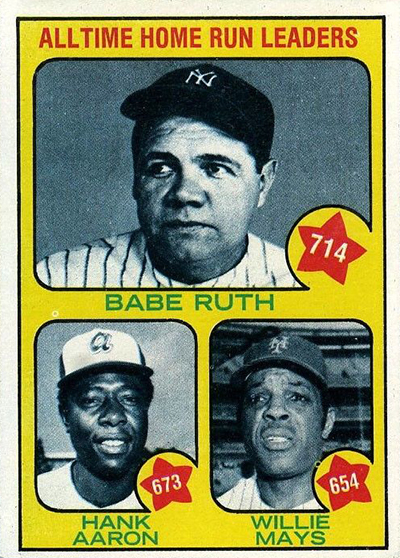 1974 – Hank Aaron All-Time Home Run King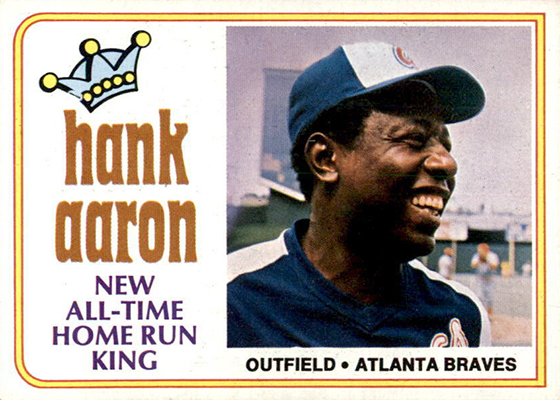 1975 – Hank Aaron '74 Highlights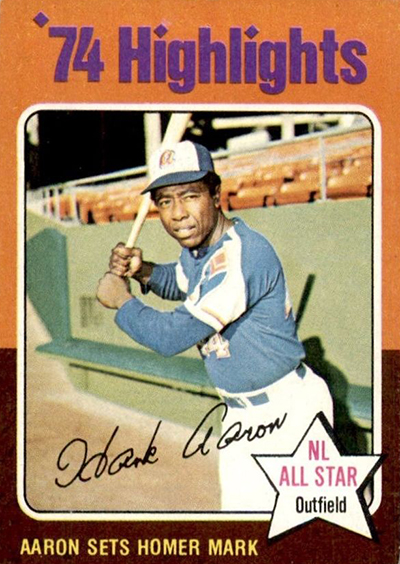 1976 – Hank Aaron Record Breaker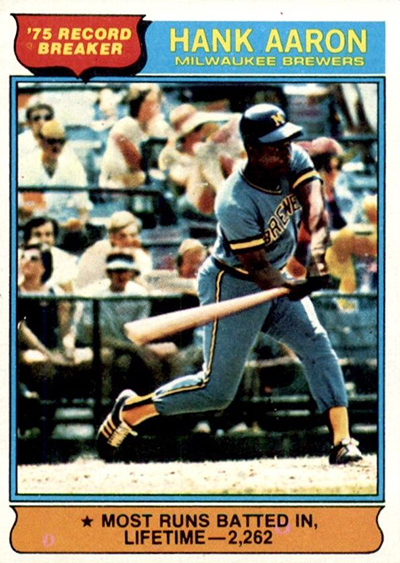 1977 – Batting Leaders: George Brett, Bill Madlock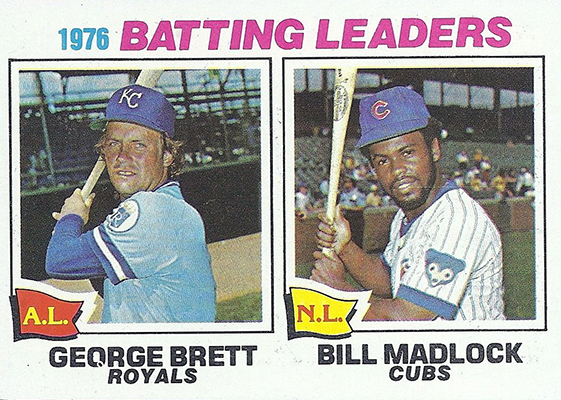 1978 – Lou Brock Record Breaker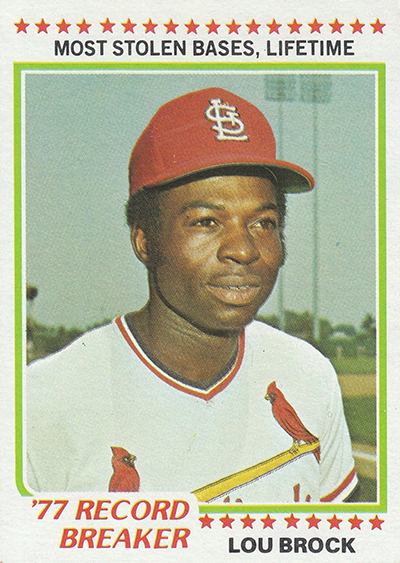 1979 – Batting Leaders: Rod Carew, Dave Parker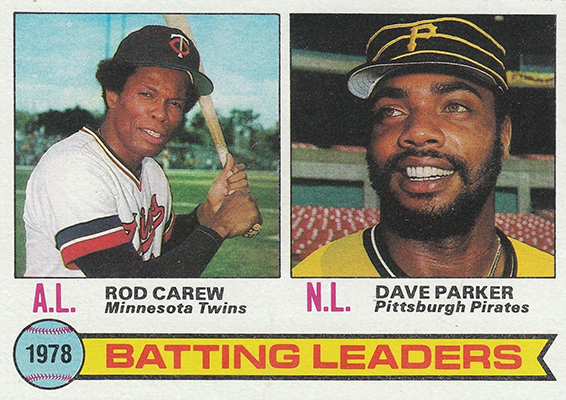 1980 – Highlights: Lou Brock, Carl Yastrzemski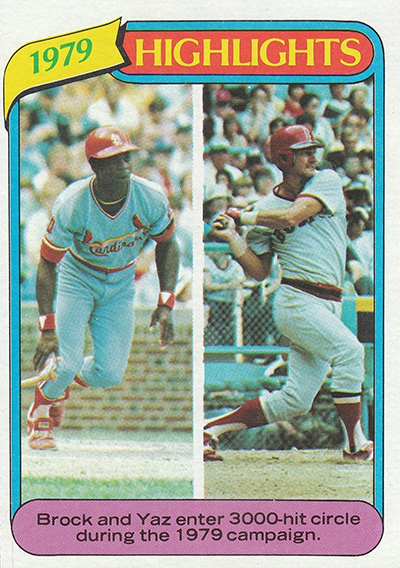 1981 – Batting Leaders: George Brett, Bill Buckner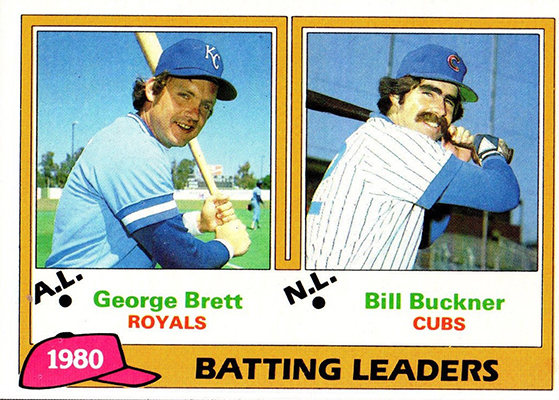 1982 – Steve Carlton, 1981 Highlight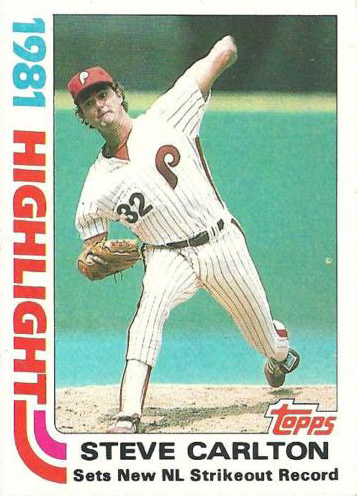 1983 – Tony Armas, Record Breaker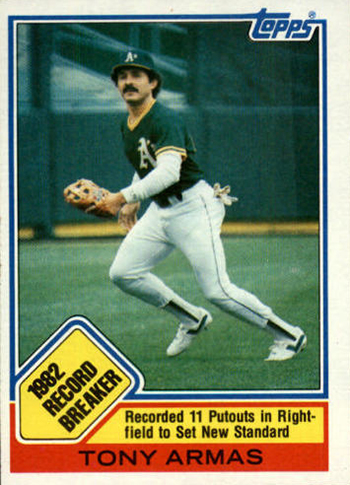 1984 – Steve Carlton, 1983 Highlight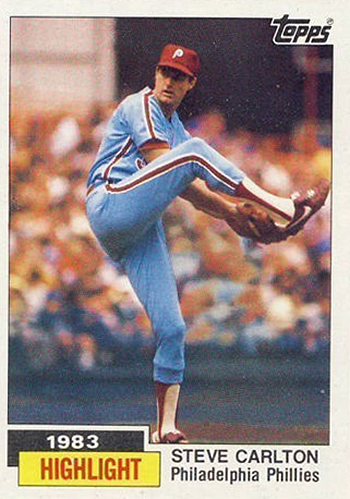 1985 – Carlton Fisk, Record Breaker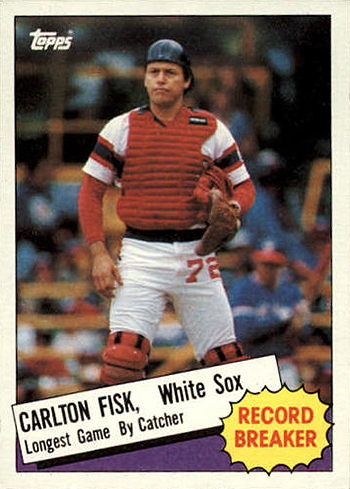 1986 – Pete Rose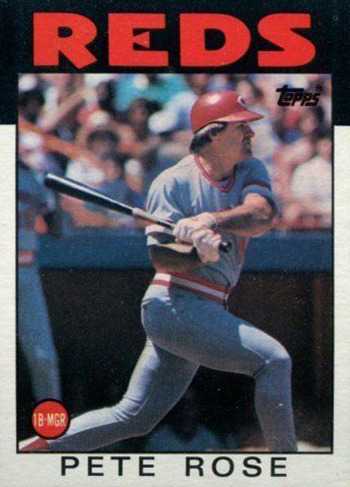 1987 – Roger Clemens, Record Breaker
1988 – Vince Coleman, Record Breakers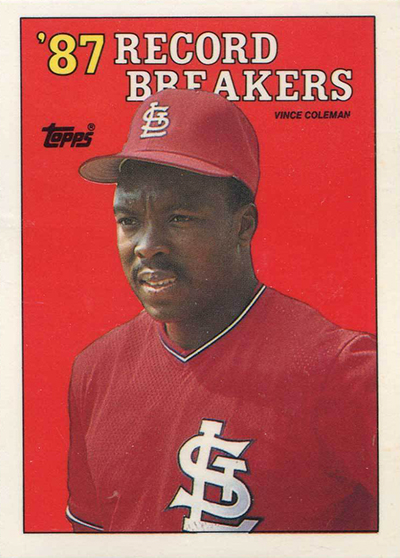 1989 – George Bell, Record Breaker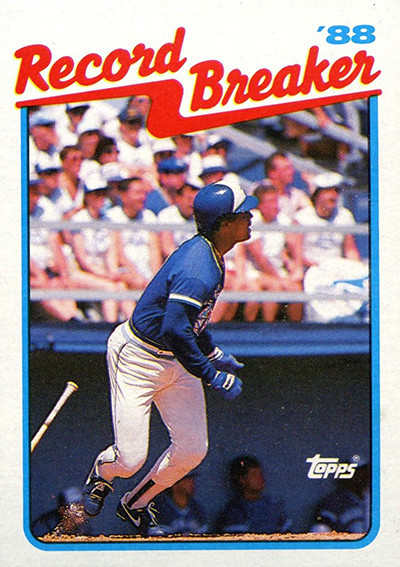 1990 – Nolan Ryan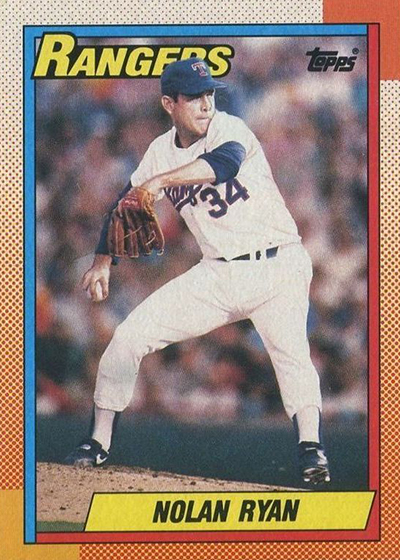 1991 – Nolan Ryan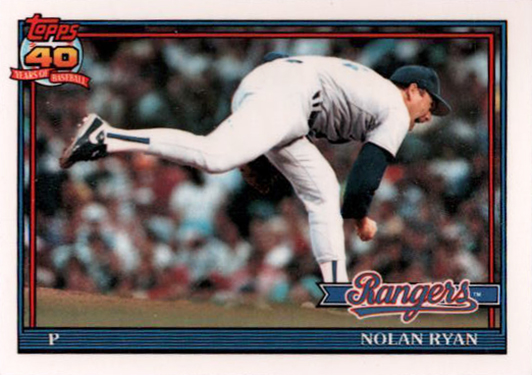 1992 – Nolan Ryan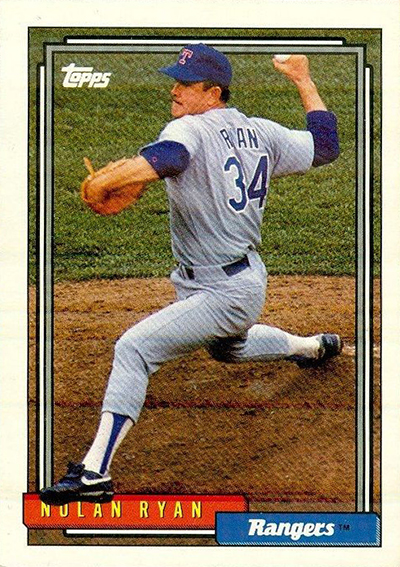 1993 – Robin Yount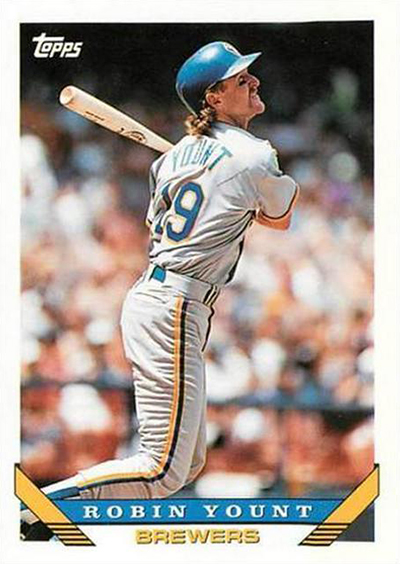 1994 – Mike Piazza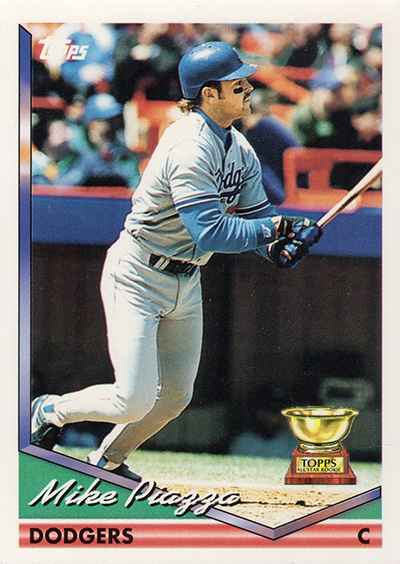 1995 – Frank Thomas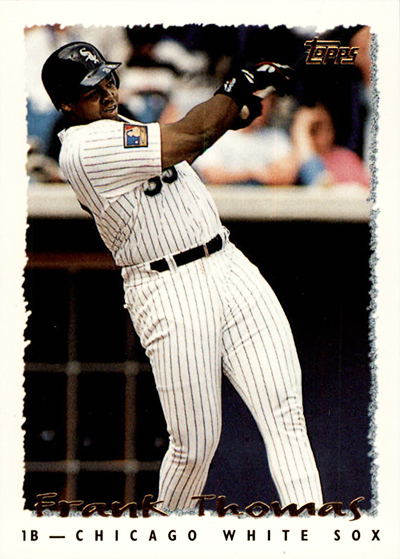 1996 – Tony Gwynn, Star Power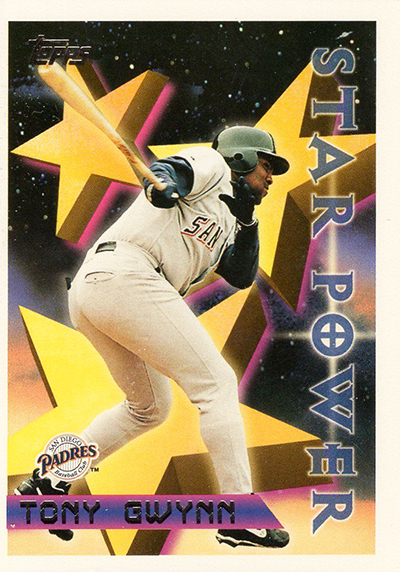 1997 – Barry Bonds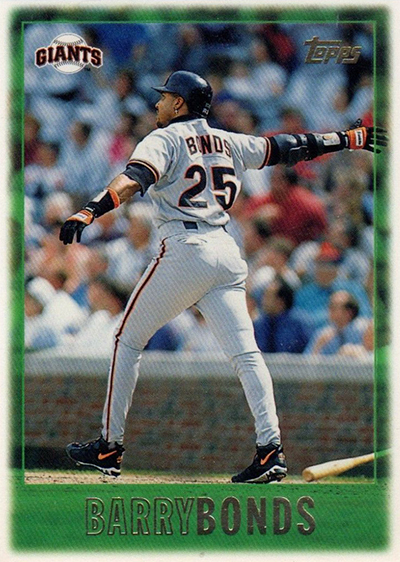 1998 – Tony Gwynn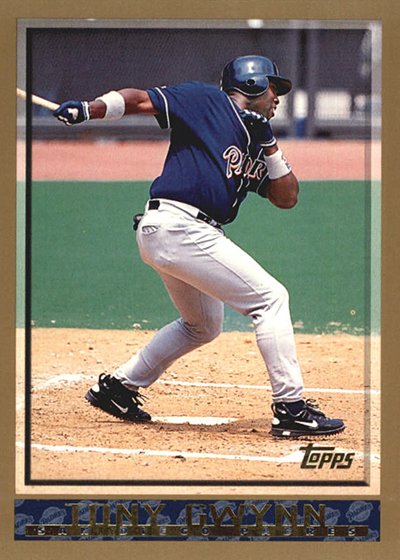 1999 – Roger Clemens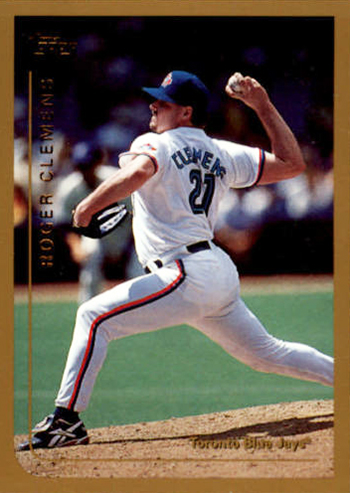 2000 – Mark McGwire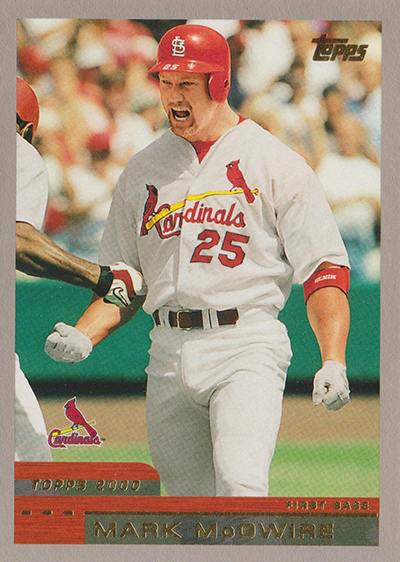 2001 – Cal Ripken Jr.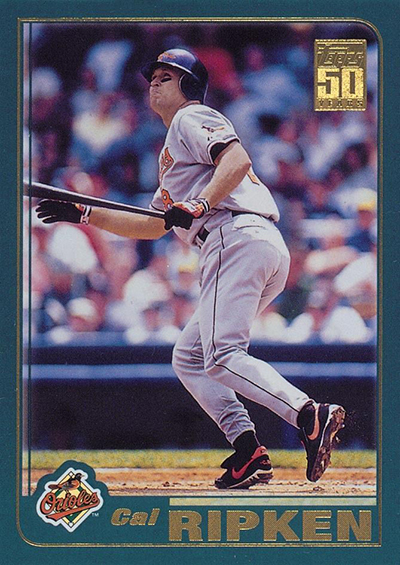 2002 – Pedro Martinez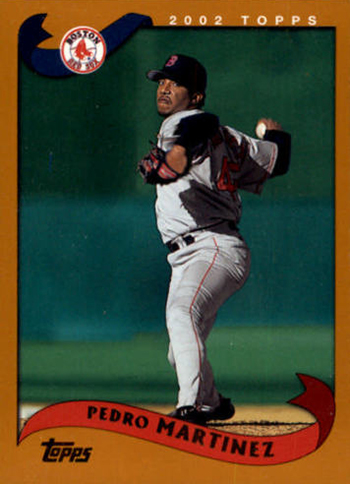 2003 – Alex Rodriguez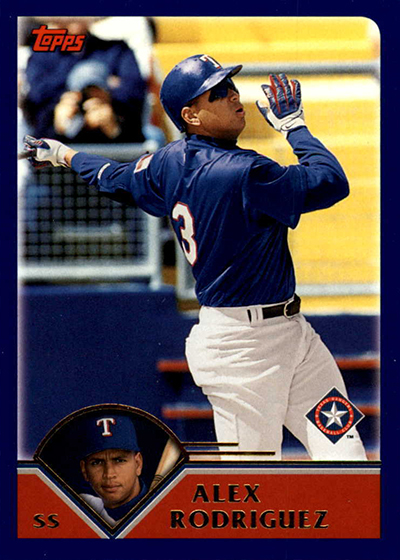 2004 – Jim Thome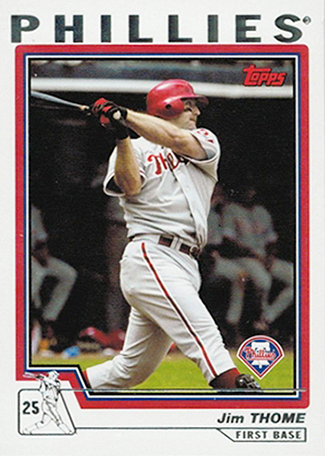 2005 – Alex Rodriguez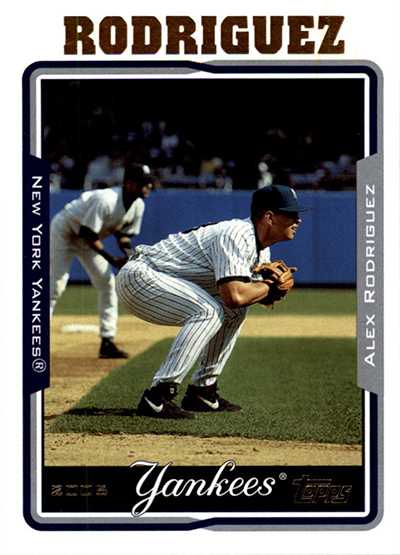 2006 – Alex Rodriguez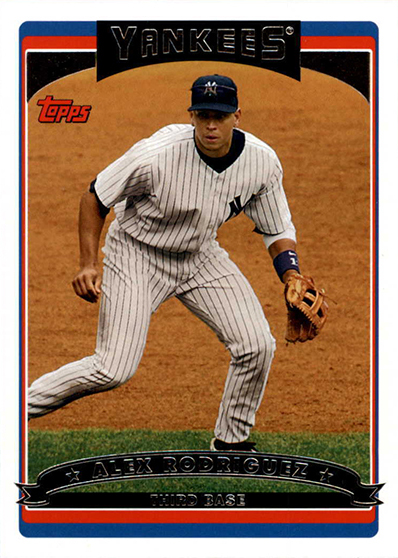 2007 – John Lackey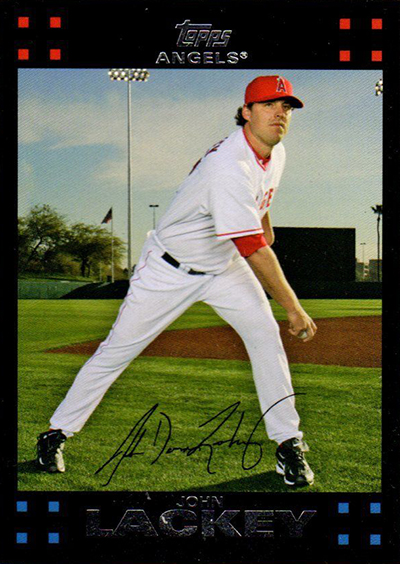 2008 – Alex Rodriguez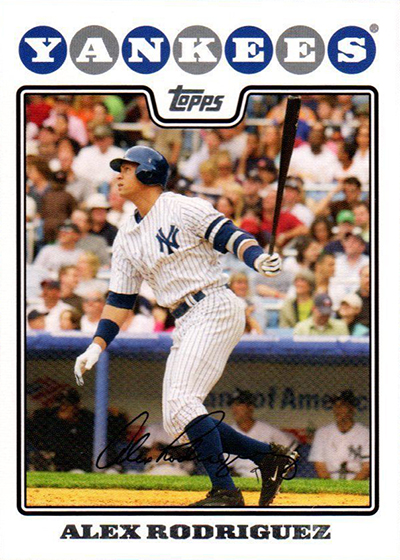 2009 – Alex Rodriguez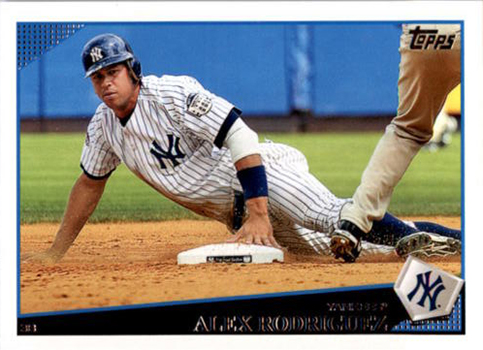 2010 – Prince Fielder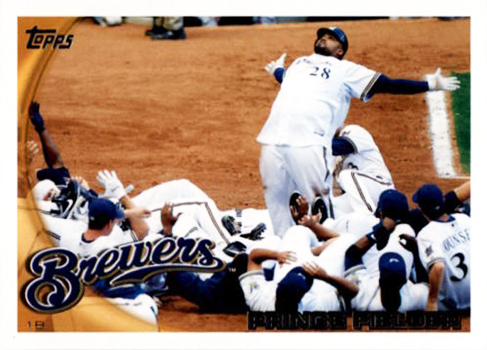 2011 – Ryan Braun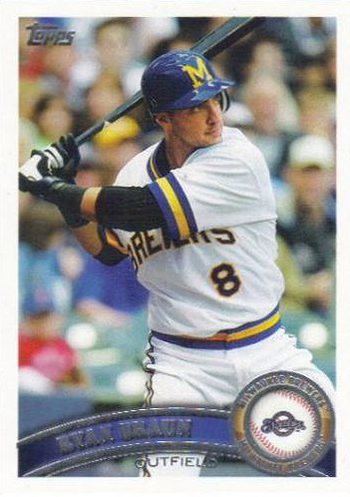 2012 – Ryan Braun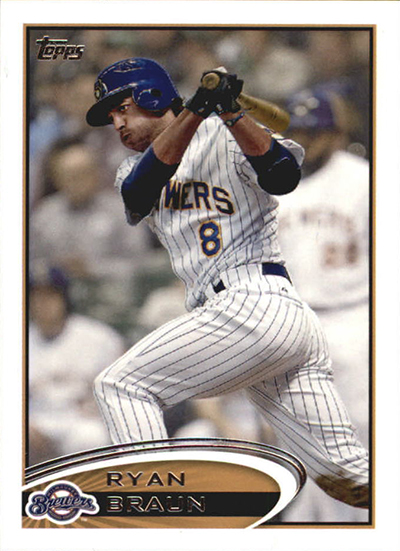 2013 – Bryce Harper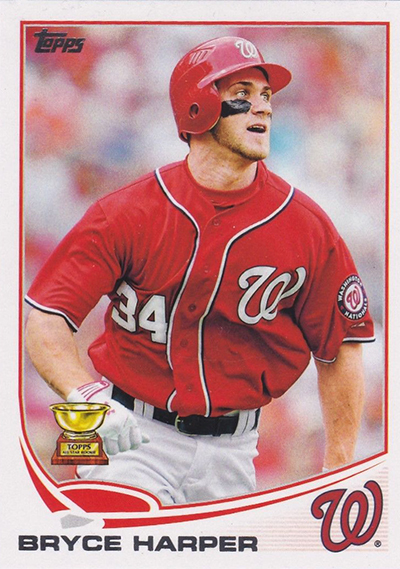 2014 – Mike Trout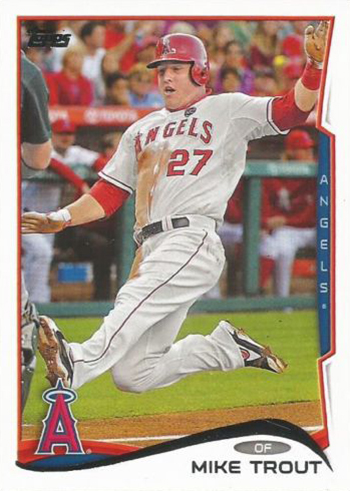 2015 – Derek Jeter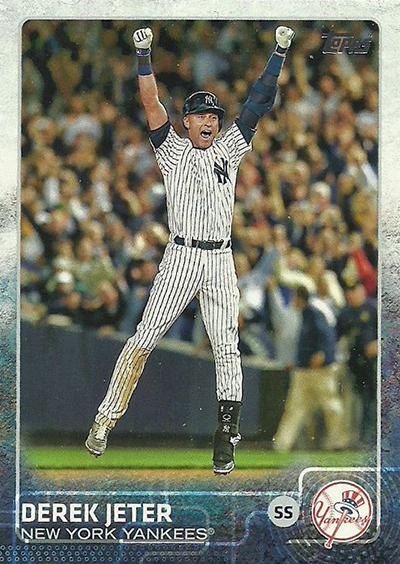 2016 – Mike Trout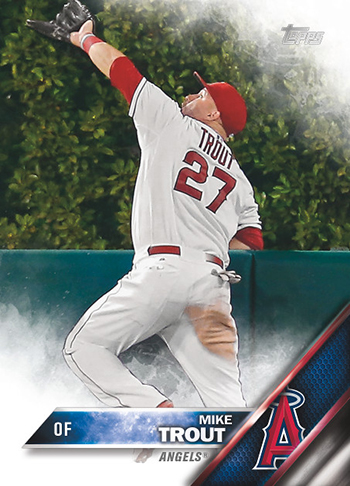 2017 – Kris Bryant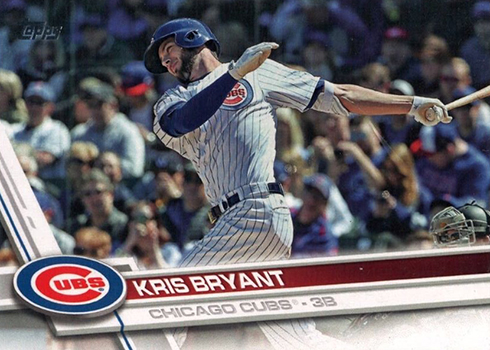 2018 – Aaron Judge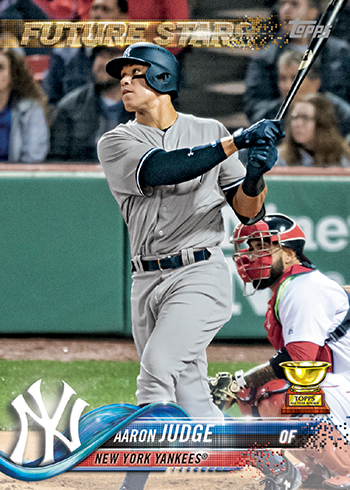 2019 – Ronald Acuna Jr.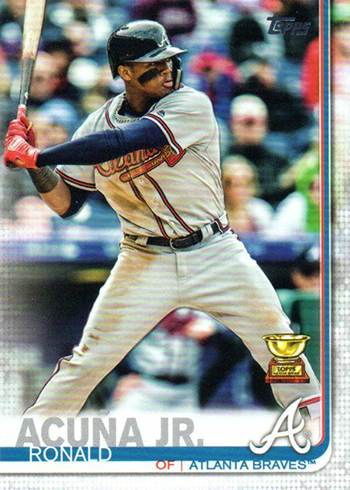 2020 – Mike Trout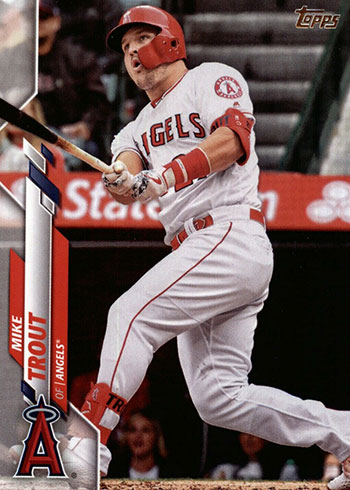 2021 – Fernando Tatis Jr.