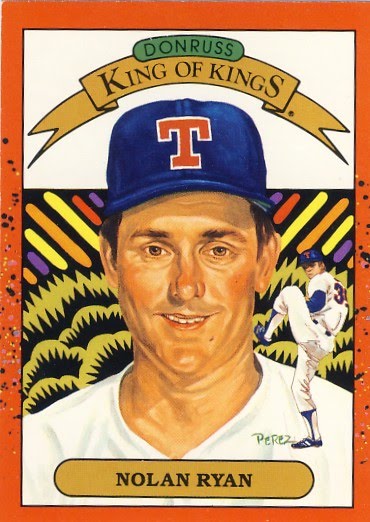 By Andrew Tolentino | Editor
This week's Weekend Wonder is an invitation to explore cardboard as a canvas.
Earlier this week, artist Monty Sheldon gave his fans a glimpse of the creative process he used to execute his work for 2011 Topps Gypsy Queen. Sheldon — among other great sports artists — offer another layer to collecting.
Lending their unique styles and strokes to card sets, legends like Dick Perez (whose work is featured above) commemorate players beyond purchased photography and digital enhancements. Their handmade creations redefine one-of-kind.
In the forthcoming issue of Beckett Sports Card Monthly, we'll be taking an in-depth look at art-driven cards and we'd like to kick start our creative process with some of your thoughts. If you have a moment this weekend, please feel free to comment here with your favorite art sets, cards, sports artists and — most importantly — why you're a fan.
Also, just as a bonus prompt — from which famous artist(s) (dead or alive) would you like to see a cardboard creation?