Here are five standouts from Week 9 in the NFL.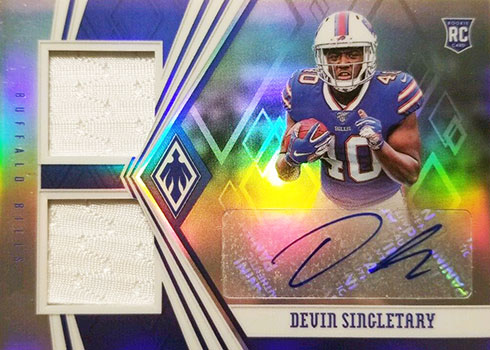 Devin Singletary, RB, Bills
Singletary is ready for a full-time load. That's what the rookie tailback proved on Sunday. Getting the start, he carried the ball 20 times, well more than his previous career-high of seven carries. Singletary gained 95 yards and scored a touchdown. He also caught three passes for 45 yards. The Bills are unlikely make Singletary into a workhorse, but he is averaging 6.7 yards per carry this season. He needs to be on the field, in your lineup and in your collection.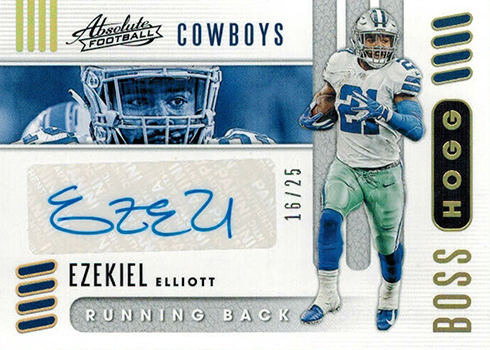 Ezekiel Elliott, RB, Cowboys
Elliott appears to have changed his running style a bit. He is a more patient runner and doesn't take as many hits as in years past. That hasn't changed the effectiveness, though. The Ohio State product has gained 100-plus rushing yards in five of eight games in 2019. Against the Giants in Week 9, Elliott notched 139 rushing yards. It was only his second game without a touchdown, which speaks volumes about his usage in the red zone. He has had a quieter season than we are used to, but he is still one of the top backs in the game.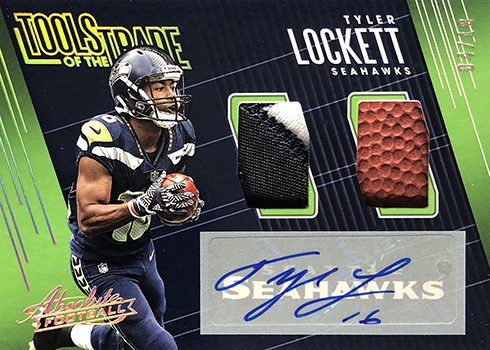 Tyler Lockett, WR, Seahawks
We just completed Week 9. Lockett has already surpassed his career-high in receptions. The fifth-year wideout has 59 catches on the season (previous high was 57 last season). Against Tampa Bay in Week 9, he had 13 catches for 152 yards and two touchdowns. The Seahawks just acquired Josh Gordon, but Lockett's target share should be safe. Ride the wave of this career year.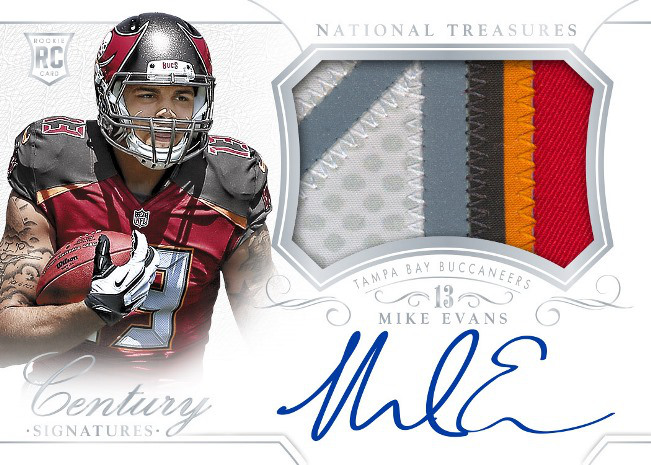 Mike Evans, WR, Buccaneers
Evans is the hottest receiver in the NFL. In Week 8, he recorded 198 receiving yards and two touchdowns. He followed it up in Week 9 with 180 receiving yards and a score. Evans is thriving the air attack developed by Bruce Arians and Byron Leftwich. While the recent numbers aren't sustainable, expect Evans to continue high-end production this season.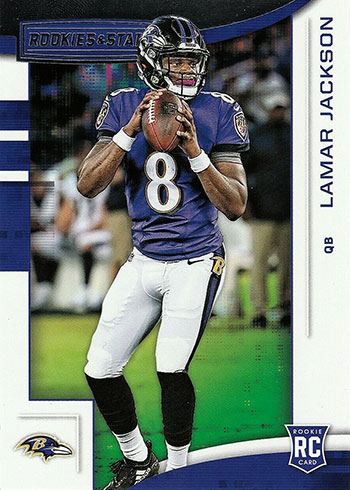 Lamar Jackson, QB, Ravens
The Patriots, unquestionably the league's best defense, were supposed to stop Jackson. They failed. Jackson managed an efficient 163 passing yards and 61 rushing yards. He had three total touchdowns (one passing, two rushing) as the Ravens cruised to a 37-20 win. This was Jackson's big test. He passed with flying colors. The doubters are losing ground — and fast.