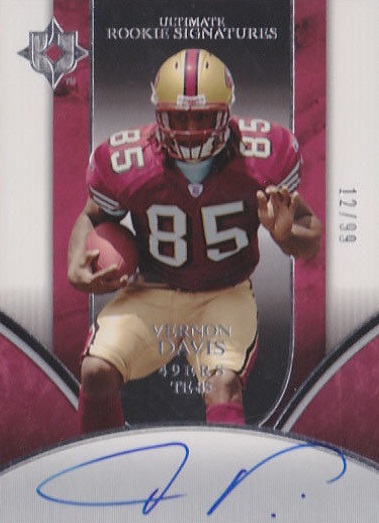 By Susan Lulgjuraj | Beckett Football Editor
Veterans of the Week
Vernon Davis, TE, San Francisco 49ers (View full checklist here)
The veteran tight end put on a show in a 32-20 win over the Arizona Cardinals. He had 180 yards and two touchdowns on eight receptions.
Key cards
2006 Exquisite Collection #133 Vernon Davis JSY AU RC

2006 Playoff National Treasures #137 Vernon Davis JSY AU RC

2006 Upper Deck Rookie Futures Jersey Autographs #RFVD Vernon Davis/100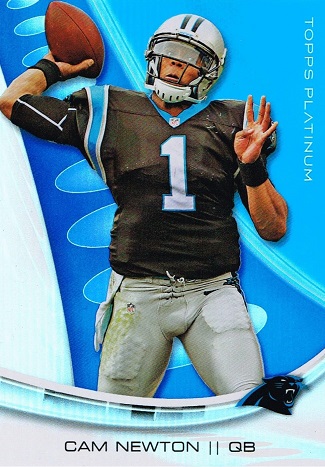 Cam Newton, QB, Carolina Panthers (checklist)
Newton bounced back an awful game against the Cardinals two Sundays ago to complete 20-for-26 passes for 242 yards and three touchdowns in a 35-10 win over Minnesota.
Key cards
2011 Playoff National Treasures #328 Cam Newton JSY AU RC
2011 SP Authentic Autographs #94 Cam Newton A

2011 Topps Chrome Rookie Autographs Refractors #1 Cam Newton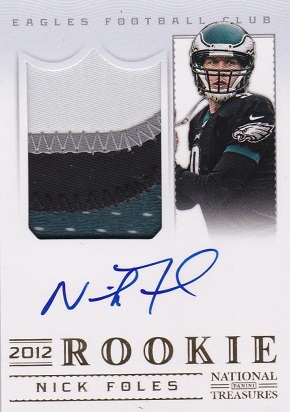 Nick Foles, QB, Philadelphia Eagles (checklist)
Foles has shown that he can be a No. 1 quarterback so far. In a 31-20 win over the Tampa Bay Buccaneers, Foles completed 22-of-31 passes for 296 yards and three touchdowns.
Key cards
2012 Panini National Treasures #318 Nick Foles JSY AU RC

2012 Topps Rookie Autographs #186 Nick Foles SP

2012 Topps 1965 Mini Autographs #143 Nick Foles
Rookies of the Week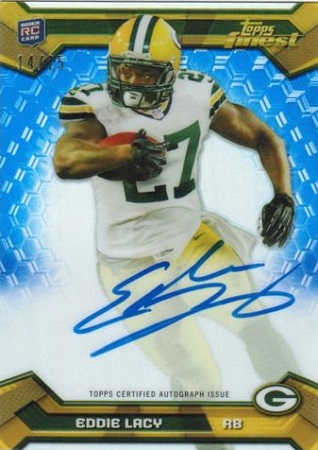 Eddie Lacy, RB, Green Bay Packers (checklist)
The rookie running back ran for 120 yards on 23 carries in a 19-17 win over the Ravens.
Key cards
2013 Finest Rookie Autograph Refractors #130 Eddie Lacy
2013 Topps Archives Rookie Autographs #EL Eddie Lacy EXCH

2013 Score Rookie Signatures #363 Eddie Lacy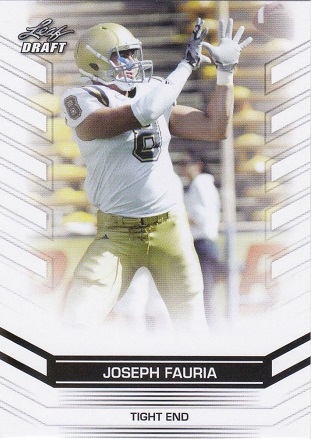 Joseph Fauria, TE, Detroit Lions (checklist)
Detroit's tight end didn't have a lot of yards (34), but he made them count scoring three times against the Cleveland Browns.
Key cards
2013 Leaf Metal Draft Prismatic Silver #BAJF1 Joseph Fauria

2013 Upper Deck Rookie Autographs #141 Joseph Fauria E

2013 SAGE HIT Autographs Silver #A36 Joseph Fauria
Honorable mentions: Jordan Cameron, TE, Cleveland Browns (64 yards); Kiko Alonso, LB, Buffalo Bills (22 tackles)
Breakout Player of the Week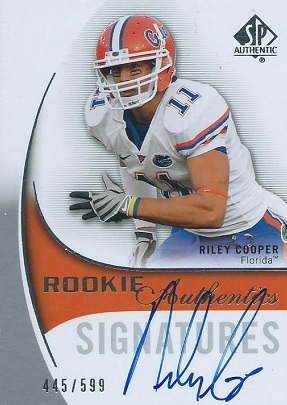 Riley Cooper, WR, Philadelphia Eagles (checklist)
Cooper made headlines for the wrong reasons this summer, but he's looking to get back in there for his play. He had four catches for 120 yards and a touchdown – his first 100-yard game of his career.
Key cards
2010 Exquisite Collection #173 Riley Cooper AU RC

2010 Topps Chrome Rookie Autographs Refractors #C103 Riley Cooper

2010 SPx #175 Riley Cooper AU RC
Susan Lulgjuraj is an editor at Beckett Media. You can email her here with questions, comments or ideas. Follow her on Twitter here. Follow Beckett Media on Facebook and Twitter.