Week 2 NFL MVPs – Beckett Pricing Insider
This edition of the Beckett Pricing Insider is brought to you by GTS Distribution. Watch Go GTS Live – The Hobby's Web Show, every Thursday at 9 PM EST.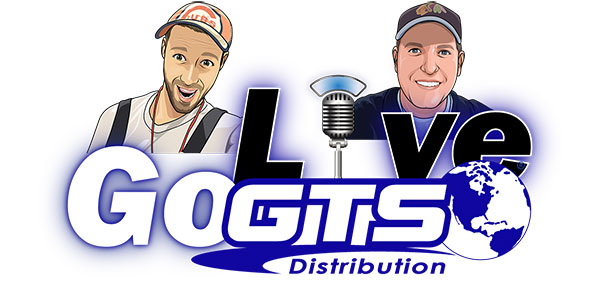 Week 2 of the football season is in the books and there were a lot of notable injuries and some crazy finishes to the games. Drew Brees and Ben Roethlisberger are among those who could miss some significant time.
Let's take a look at the three players who remained healthy and stood out on the field to the point that it could help their hobby standing.
1. Patrick Mahomes
It was only a matter of time before the reigning league MVP would show up on this list. Mahomes could have stopped playing after the first half and would have still made it. Collectors are more excited about Patrick Mahomes than any other player in the league right now. When he puts up 443 yards and four touchdowns, it's easy to see why. You will have a hard time finding any autographs of his for under $200.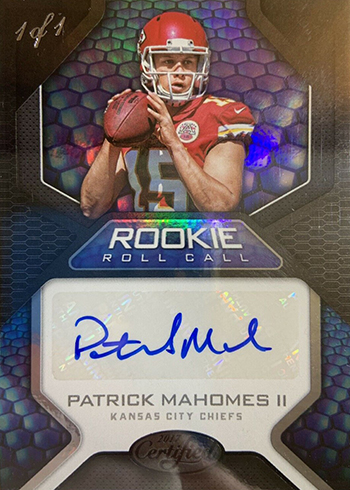 2. Julio Jones
Catching over 100 yards is just another day at the office for Julio Jones. This time he at least found the end zone twice. That means that he won't have to wait until Week 9 to get his first score like last year. Jones' two scores helped the Falcons defeat the Eagles in the Sunday night game.
It took several years for Jones to get his rookie autograph redemptions filled, but now that they are available, they are some of the best-selling autographs from 2011. If he can keep up his elite play his values will stay steady or even rise.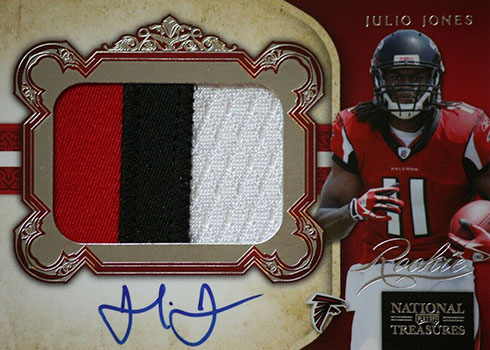 3. Kenny Golladay
Out of the three players on this list, Kenny Golladay has the most potential to increase in value. His card values are not tearing up the secondary market and that is a good thing for collectors who are looking for a bargain. At 6′ 4″, he is an imposing receiver like Calvin Johnson was before him. In Sunday's win over the Chargers, Golladay even put up Megatron-like numbers with eight catches for 117 yards and a score.