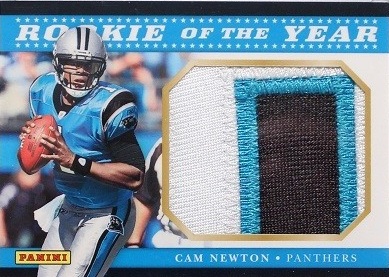 This week features a list of players that haven't received the nod this season.
It was also the toughest week to pick a Veteran award. Many players had great games this weekend, making it a very hard choice.
Veteran of the Week
Cam Newton, QB, Carolina Panthers – The Panthers are all but dead this season. However, against one of the best teams, Newton came through reminding collectors why they chased his cards last season. He completed 23-of-35 passes for 287 yards and two touchdowns. He also added nine rushes for 116 yards and a touchdown in a 30-20 win over the Atlanta Falcons.
Chase cards
– 2012 Cam Newton Panini Father's Day Rookie of the Year Patch

– 2012 Cam Newton Prestige Gamers Materials Prime

– 2012 Cam Newton Topps Chrome refractors
Loading ...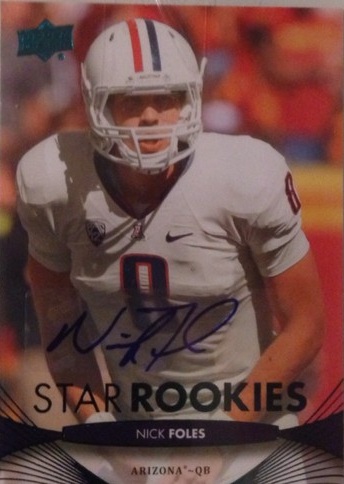 Rookie of the Week
Nick Foles, QB, Philadelphia Eagles – The Eagles finally – FINALLY – won a game, much of that in thanks to the rookie QB. He completed 32-of-51 passes for 381 yards and two touchdowns. He also had a 27-yard touchdown run to help Philadelphia beat Tampa Bay 23-21.
Chase cards
– 2012 Nick Foles 1965 Tall Boy auto

– 2012 Nick Foles Upper Deck Star Rookies auto

– 2012 Nick Foles Rookies and Stars auto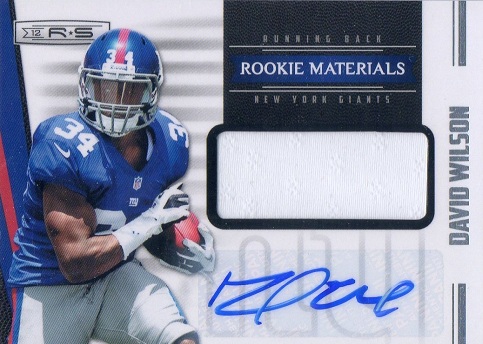 Breakout Player of the Week
David Wilson, RB/KR, New York Giants – After fumbling the ball in the first week, Wilson got benched. It took nearly the whole season, but it looks as though the rookie earned back Tom Coughlin's trust. He broke the Giants' franchise all-purpose yards record with 327 yards. He had 100 rushing yards, two TDs, and 227 kick return yards with another touchdown.
Chase cards
– 2012 David Wilson Rookies and Stars jersey/auto /499

– 2012 Topps Triple Threads #105 jersey/auto /99

– 2012 Gridiron #311 jersey/auto /299