Week 1 NFL MVPs – Beckett Pricing Insider
This edition of the Beckett Pricing Insider is brought to you by GTS Distribution. Watch Go GTS Live – The Hobby's Web Show, every Thursday at 9 PM EST.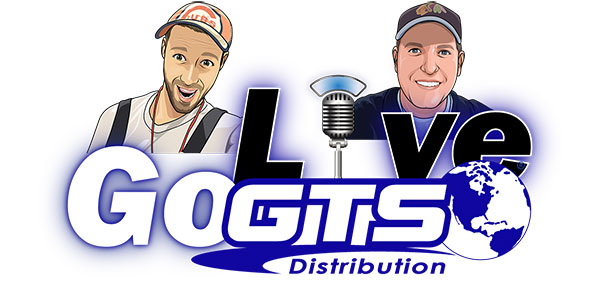 It's that time of year again. The NFL season is finally here and it was a wild first week. We saw blowouts and overtime walk-off wins. This week also marks the return of my weekly MVP list where I pick the three players who had great games that helped their standing in the hobby.
Derek Carr
Several quarterbacks that had huge games in Week 1. I could have gone with Tom Brady over the Cowboys but that would have been too predictable. I could have chosen Jameis Winston and his five-touchdown day against the Packers, but I like Derek Carr's game over the Baltimore Ravens. He completed 34 passes for 435 yards and two touchdowns.
Carr has been quiet in the hobby world lately. Some of his cards have gone up though, like this 2014 Panini Prizm Rookie Autographs card. It recently went from $125 high book value to $150.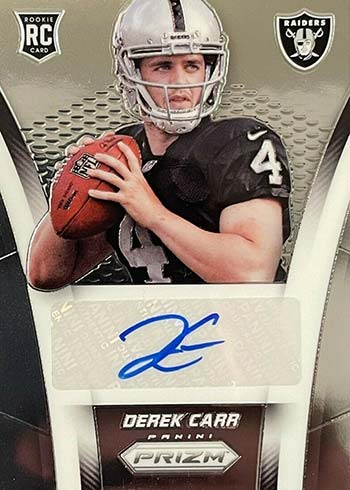 Tyreek Hill
There were so many players to choose from this game that could have gone here, but I chose the fastest man in the NFL. Hill had 11 catches for 197 yards and a score.
Hill's cards have been hot for the last year. Being on the Chiefs with that offense certainly helps. This Contenders card has seen huge gains in the last few years. The initial value was $40 and has climbed up to $250 now.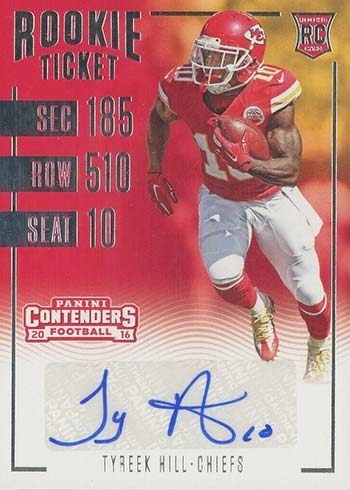 Ja'Marr Chase
The rookie of the week is easily Ja'Marr Chase. He had five catches for 101 yards and a touchdown. Collectors usually pay more attention to the quarterbacks of a rookie class but going after other position players can be just as rewarding. This Panini Elements autograph was originally priced at $125, but looking at active sales, that price looks like it will be going up in the near future.