Wayne Rooney Autographs added to 2015 Topps Premier Gold Soccer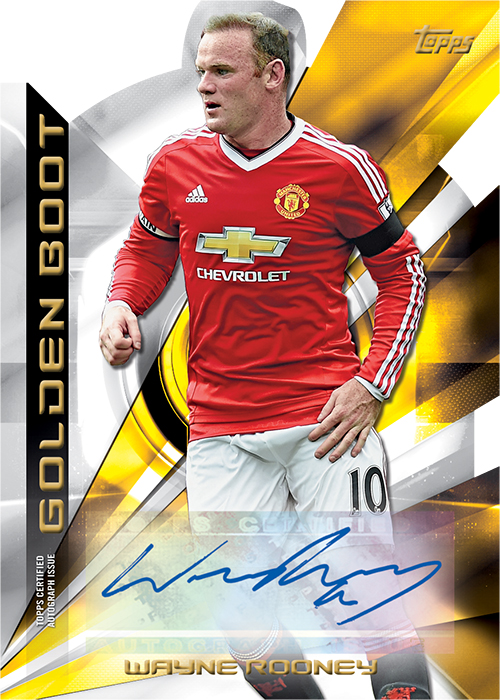 By Ryan Cracknell | Hobby Editor
2015 Topps Premier Gold Soccer just got a boost. Wayne Rooney autographs have been added to the already high-end soccer product.
The Manchester United captain has been an elusive signer for trading cards thus far. In the past he has only signed a handful of cards for Futera, a manufacturer focusing primarily on the European market.
Rooney is considered one of soccer's biggest stars. He's captain of both Manchester United and England's national team. He's helped lead Manchester United to five Premier League Championships so far and one UEFA Champions League title.
He's being added to the 2015 Topps Premier Gold Golden Boot Die-Cut Autographs checklist.
Rooney's signature is slated to appear in future Topps products as well, including 2015-16 Topps UEFA Champions League Showcase.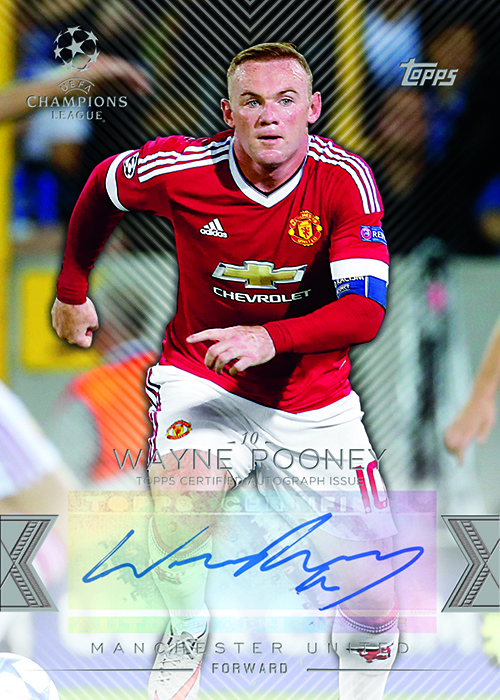 "We are very excited to have a player of Wayne Rooney's caliber sign for Topps," said Zvee Geffen, a brand manager at Topps, in a press release. "He has not signed many cards over the years and this continues to show Topps's focus on creating the best products for soccer fans around the world."
2015 Topps Premier Gold Soccer is currently scheduled to release on December 16. Every pack includes either an autograph or memorabilia card. 2015-16 Topps UEFA Champions League Showcase follows in February.