A Way-Too-Early Look At the 2018 NBA Draft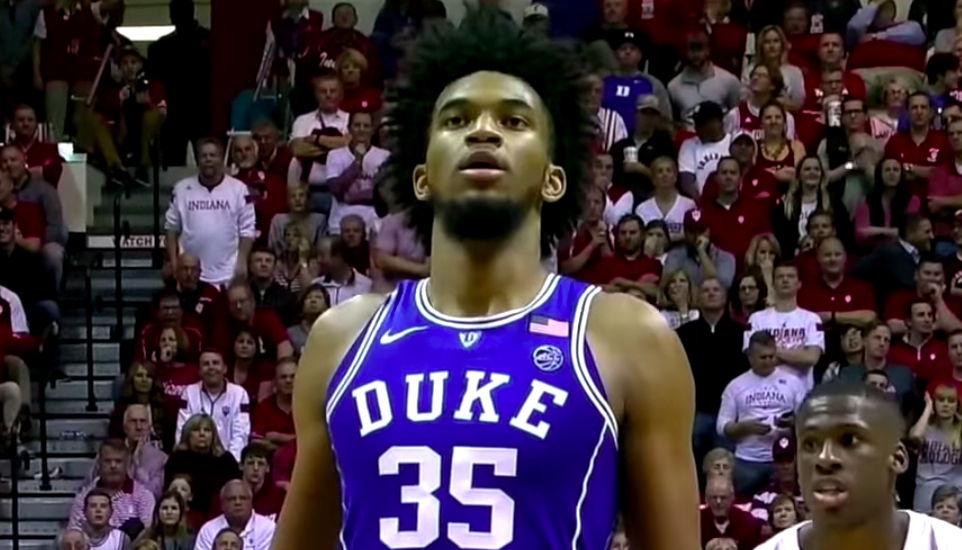 The college basketball season is in its infancy, but there have been some eye-catching performances from college players and some players in Europe. These players are looking to solidify their 2018 NBA Draft chances. Meanwhile, some NBA teams and their fans are already looking forward to the end of this NBA Season so their losing can pay off with a Lottery Pick. So if you're a fan of one of those teams, here's a way-too-early look at some of the best prospects trying to make a name for themselves in the NCAA and abroad.
Luka Doncic – Real Madrid (Spain)
Bulls fans are already salivating at the possibility of pairing Euroleague sensation Luka Doncic with current rookie Laurie Markannen. Those expectations will have to be tempered for the time being as the Slovenian PG recently revealed to magazine, Super EuroLeague, that he's undecided about declaring for the 2018 draft.
"No, I can't say that. Let's see how this season will go. No one ever knows what the future holds." He's currently leading Real Madrid with per game stats of: 16.8 points, 6.2 rebounds, 4.3 assists and 0.9 steals.
Chicago fans will be hoping he changes his mind and decides to commit to the 2018 draft; their fans and NBA fans in general would be lucky to be graced with the presence of such a poised young guard.
DeAndre Ayton – Arizona
Ayton has physical tools that will have NBA scouts drooling: a 7-foot-1 frame, combined with a 7-foot-5 wingspan. He's absolute balling out for Arizona, recording five doubles in the short season so far. His rebounding and rim protection are absolutely elite at the college level and if he continues his hot form he's likely to earn himself a top-five selection in the upcoming draft.
Michael Porter Jr. – Mizzou
The spinal cord injury to Porter was not only a disappointment to college hoops fans but NBA followers alike. He was touted as a likely top-three selection before suffering the injury. He is still, however, one of the most talented players to come out of the 2018 class. He has great size, is an exceptional shooter and scorer and is already drawing lofty expectations to one of the NBA's greats, Kevin Durant. The injury, while unfortunate, shouldn't harm the likelihood of Porter being selected high in next year's draft.
Marvin Bagley III – Duke
The hype for Duke freshman, Marvin Bagley III is growing. Some are even saying with the injury to Porter and the hesitation of Doncic, that he's the favorite to be the number-one pick in the 2018 draft. He's averaging some dominant per-game numbers of 22.3 points, 11.1 rebounds, 1.6 assists and 0.8 blocks. The highest praise he's received so far is from former Duke alumni, Kyrie Irving via Slam Magazine, "He looks like a superstar, which he ultimately is in college basketball, and I can't wait to see him in the league." Irving isn't the only one.
Colin Sexton – Alabama
If you thought Bagley's numbers were impressive, take a look at what Alabama point guard Colin Sexton is putting up: averages of 24.7 points, 4 rebounds and 4.2 assists per game. Like Bagley, his performances have grabbed the attention of NBA superstars, including future Hall-of-Famer, Dwyane Wade.
Nothing but heart! I love the way he attack's the game! https://t.co/s0AxwptbZl

— DWade (@DwyaneWade) November 26, 2017
Alongside, Doncic, Sexton is one of the most exciting prospects for the 2018 Draft and if the Brooklyn Nets' pick which the Cleveland Cavaliers own turns out to be a high one, he could team up with his biggest fan Dwyane Wade.
Mohamed Bamba – Texas
Bamba is another top big-man prospect for next year's draft. His 7-foot-9 wingspan and 9'6 standing reach coupled with his 7′ height make up for the Texas freshman's light frame (207 pounds). He has great speed and agility, and like Ayton has the potential to be a top defender in today's NBA. His court awareness and varied offensive skillset should leave him in good stead when he decides to declare for the upcoming draft.
Jaren Jackson Jr. – Michigan State 
Jackson is yet another top power forward/center prospect in this year's draft class. He possesses similar strengths and weaknesses to his fellow prospects in terms of physical tools and skills, though he's also got the ability to space the floor a little bit with a respectable perimeter shot. Many question his shooting stroke, though with his height and length combined with some good coaching, he should be able to translate his skills onto the NBA floor.