Want to Own the Original Dead Ted Garbage Pail Kids Art? You Can But It'll Cost You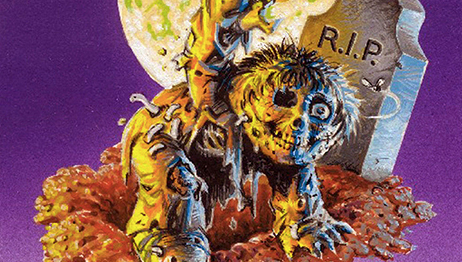 By Ryan Cracknell | Hobby Editor
Picasso, Dali, Monet — all are painters whose work commands staggering prices whenever one of their works become available. But John Pound?
His original painting for Dead Ted, one of the most iconic of the original Garbage Pail Kids, is currently up for auction on eBay with a six-figure asking price.
The piece is the final painting used for #5a Dead Ted and 5b Jay Decay in the original 1985 Garbage Pail Kids set. Like so many of the early cards, it has incredible detail. Pound manages to make horror look somewhat cuddly as the decomposing body emerges from a grave. It's the kind of image that delighted young collectors back then and made moms grimace. It's classic Garbage Pail Kids.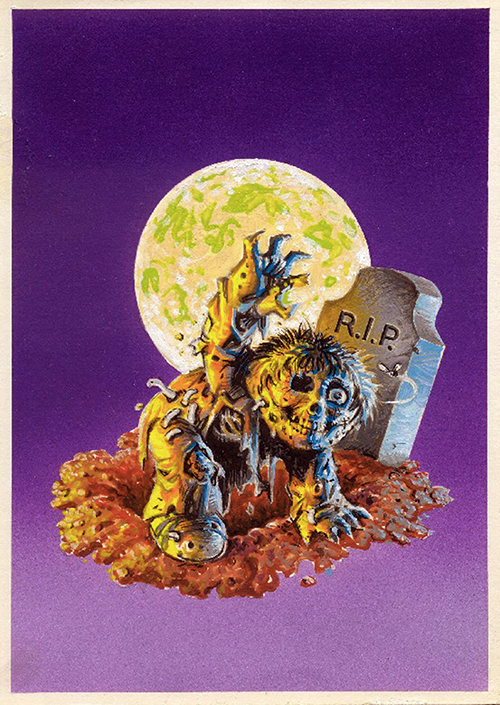 How much does the seller want for the piece of pop culture history?
$135,000 is the starting point. With almost a week left in the auction, there are no bids yet.
By comparison, the original pencil drawing and painting for Potty Scotty, another card from the first set, has bids over $25,000.
For those with more modest budgets, there is actually a fair bit of artwork and pencil sketches available for under $100 and final paintings closer to $1,000.
Comments? Questions? Contact Ryan Cracknell on Twitter @tradercracks.