Want to own the game-worn Ken Griffey Jr. jersey he wore on his 2015 Stadium Club card?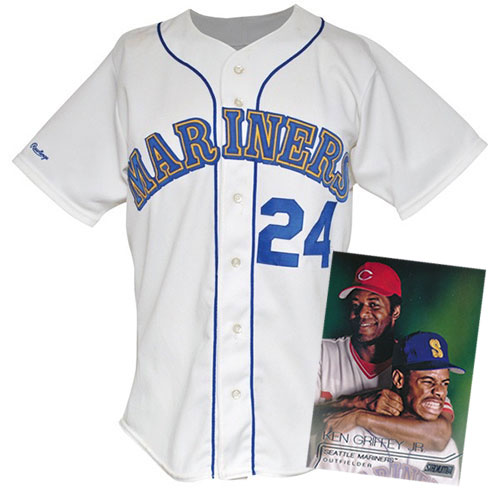 By Ryan Cracknell | Hobby Editor
As far as modern baseball players go, few jerseys are more intriguing than Ken Griffey Jr. Grey Flannel Auctions has a game-worn Mariners home jersey from Griffey's rookie year up for bid.
For card collectors, the photomatch gives it a little extra meaning and connection. It appears as though it's also the same jersey Griffey wore in a photo shoot with his father, Ken Griffey Sr, which went on to make for a memorable 2015 Topps Stadium Club Baseball card.
The jersey itself is somewhat plain as far as patches go. It doesn't have any commemorative sleeve patches. However, it has all the proper tags and stitching to place it from 1989.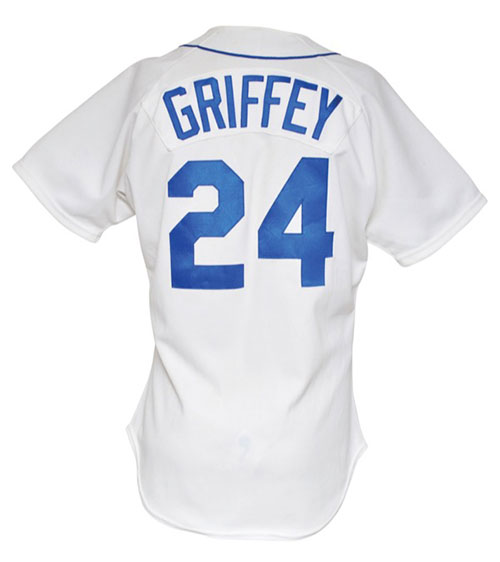 In the item's description, Grey Flannel includes photomatching that places it from the father-son photo shoot. The image Grey Flannel uses isn't the same as the one on the 2015 Topps Stadium Club Ken Griffey Jr. card. However, the background and lighting are very much the same. Getty Images also confirms both photos come from the same shoot.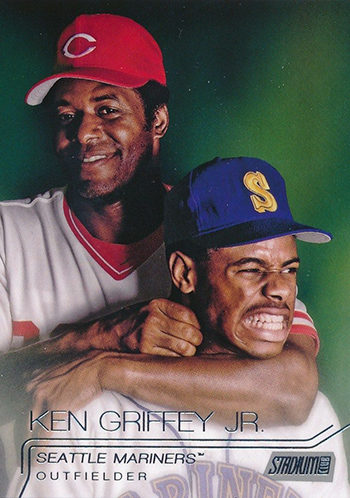 According to Grey Flannel, the jersey shows "excellent use." It was presented to them as a game-used piece.
Bidding on the game-worn Ken Griffey Jr. rookie jersey ends on Wednesday, December 9. Bidding is currently over $3,600.