Wacky Packages, Underground Comix Pioneer Jay Lynch Passes Away
When you click on links to various merchants on this site, like eBay, and make a purchase, this can result in this site earning a commission.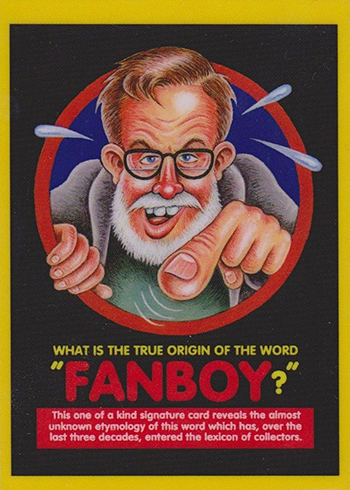 By Ryan Cracknell | Hobby Editor
Jay Lynch, a hobby legend and pioneering figure in satirical trading cards, has passed away.
He worked in the hobby for decades, not only as an artist but as a mentor and friend to others in the industry.
Lynch was in on the early days of Wacky Packages, coming up with the initial gags and colored outlines that would later be painted by Norman Saunders and others. Lynch continued with the trading card franchise in the years and decades that followed. That expanded in the 1980s when Garbage Pail Kids were introduced.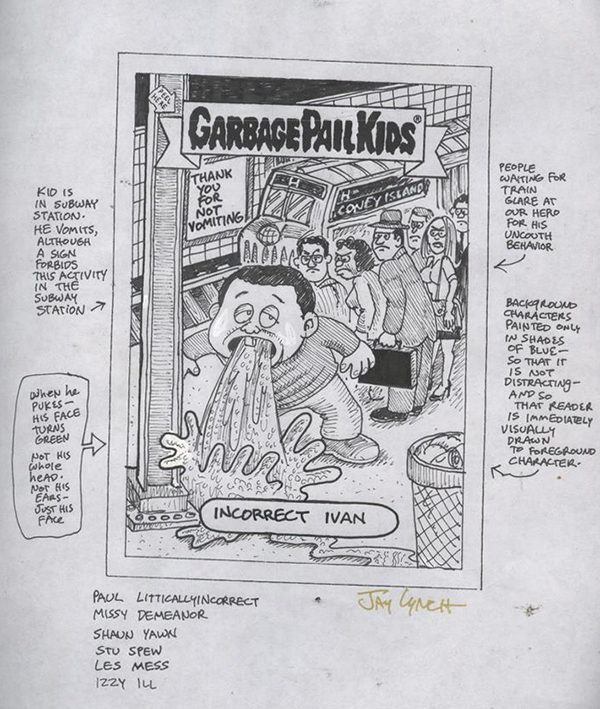 "Jay Lynch was a highly-valued member of our extended family of freelancers for roughly 50 years. While unassuming and soft-soften, behind his gentle ways was a powerhouse of boundless energy, creativity and intelligence," said Ira Friedman, Topps vice president. "His artistry with pen and brush, when melded with his sharp, sardonic wit, provided Topps with steady stream of memorable contributions that tickled the funny bones of generations of youngsters and the young at heart."
"Sadly, his seemingly endless flow of clever, new ideas and highly-imaginative illustrations have come to an unfortunate halt," Friedman continued. "Yet, Jay leaves behind a massive body of work that captured the zeitgeist of the times and will undoubtedly entertain and provoke conversation for years to come. We at Topps are are privileged to have forged such a special, long-time bond with Jay and will sorely miss him."
Lynch's work with Topps carried over into candy as well. For decades, the cartoonist did extensive work creating Bazooka Joe comics that were included with the gum.
A large chunk of collectors today grew up in a world where Wacky Packages and Garbage Pail Kids were always around. Spoofs are part of everyday life. But that wasn't always the case.
"It used to be that everyone would sue us and we had a list of everyone who wasn't suing us," Lynch said in an interview with John Kinhart. "When we started this in the '70s, satire wasn't an industry. There was no Saturday Night Live or anything like that. Everyone we made fun of would sue to protect the trademark."
Just like his art, Lynch had a unique personality marked by both humor and caring. He did not hesitate to help others and was a mentor to many that he worked with.
"Jay is on a short list of artists who have had a huge impact on me for as long as I can remember," said Brent Engstrom, a current Garbage Pail Kids artist. "I've gotten to know Jay over the years and he's a comic genius and all around nice guy. I've always felt lucky to know him in any capacity. I don't think many artists get the chance to work with their heroes."
Jeff Zapata is another artist who worked with Lynch at Topps and considered him a friend, "If you'd asked him question, you'd get an encyclopedia of an answer with side anecdotes that would make you lose track of what you were asking in the first place," Zapata said. "It shows in his inking. All the cross hatching, wiggly lines with crisp outlines figures he draws are like a light show of the all the info in his brain. A true genius in humor and drawing."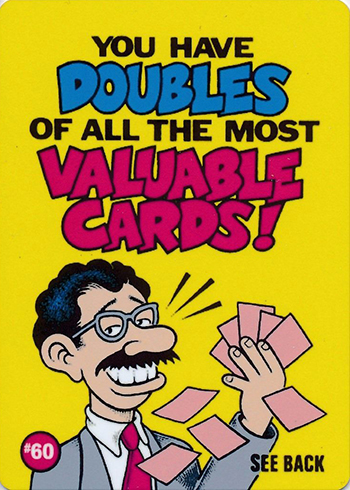 "Jay's input and influence in the hobby, especially parody cards, is massive. His passing is a huge loss for the hobby," said Harris Toser, Non-Sport Update production manager. "The Toser family has been good friends with Jay for many years. Faithful readers of Non-Sport Update are likely aware Jay created original art for our first several covers. We were so honored when he agreed to do them. And those covers,in our biased opinions, were instant classics!
"Jay was a wealth of knowledge about many things. And he was happy to share his knowledge. We leaned on him from time to time for his input and it was always invaluable. From the tributes I'm seeing online, we weren't alone. Jay was a source of help and friendship to many within the trading card, comics, and art communities."
Not only is Lynch a legend in the world of trading cards, but he was a key figure in underground comix. While he worked on many titles, it was his Bijou Funnies that are among the best known.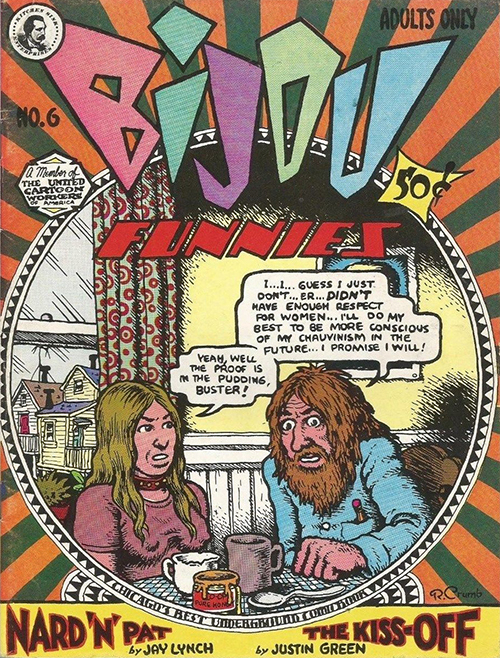 Ever the working artist, Lynch's work appeared in many other publications including Mad and Playboy.
He was also happy to collaborate with fans. Lynch took ideas on a work-for-hire basis to create custom cards, parodies and comics for many years. One such collector is Beckett Grading's Andy Broome who got Lynch to paint his own personal "Darth Grader" Garbage Pail Kid.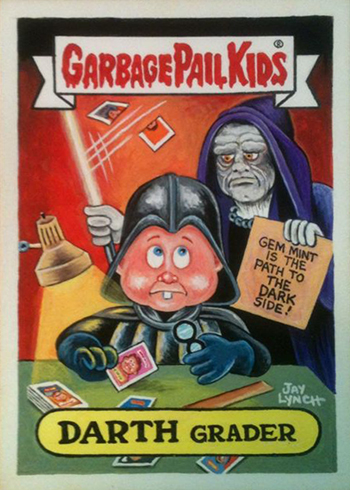 "He was a down-to-earth guy. I contacted him to ask if he would do the Darth Grader GPK custom for me. He said if i would draw the rough, he would paint it," recalled Broome. "I'm shocked and saddened. His work, not only for Topps but his underground work with legends like Robert Crumb, changed comics."
In 2016, Lynch's personal manuscripts, archives and files were acquired by the Billy Ireland Cartoon Library and Museum at Ohio State University.
Topps recently created a special Jay Lynch Tribute set featuring new takes on classic GPK and Wacky gags from his fellow artists and friends. Available until March 14, all profits will go towards his recent medical bills.
Jay Lynch was 72.
Comments? Questions? Contact Ryan Cracknell on Twitter @tradercracks.