Wacky Packages back for another series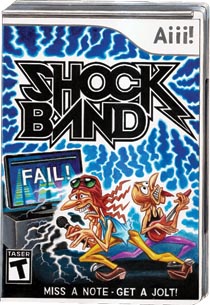 By Susan Lulgjuraj | Contributing Editor
Wacky Packages are back for another series.
The set originated in the 1967 and was brought back to life by Topps in 2003. Since then, Topps has put together new series of Wacky Packages (including erasers) and even brought back to life some of the old series with Wacky Packages Flashbacks.
Series 9 will come out in late July parodying many popular products, including video games and apps.
Topps released some images of the upcoming set, but more could be found at the Philly Non-Sports Card show last weekend.
In addition to the base cards, the set will include sketch cards, die-cut magnets, die-cut motion tags (you can put them on your luggage or backpacks) and many parallels.
"It's almost a counter-cultural thing," Topps editor Colin Walton said at the show. "Kids go shopping with their parents and they see all these products. This makes it fun and interesting again. And even when you like something, you make fun of it."
Some of the parodied products include Angry Birds, where instead you can fling Angry Nerds. Or OLD Super Mario Brothers. If these guys ever aged from the date of the original game, this is what they would probably look like now.
There are also plenty of food products such as the "Bulges," a play off Bugles. Messages on the wacky package include "Expiration date: SOON, if you keep eating these!" and "Free Bypass in each bag."
Susan Lulgjuraj is a contributing editor for Beckett Media. You can email Susan here. Follow her on Twitter here.