Vintage: Does what's new define what's old? (w/poll)
By Chris Olds | Beckett Baseball Editor | Commentary
What's vintage?
The answer to that might vary depending on how old you are or when you started collecting. Or, it might vary depending on what you collect.
To me, that's an interesting thought.
Our next issue of Beckett Sports Card Monthly is going to focus on many things vintage, and that prompted some deep thoughts — I'm wondering when/if the definition of vintage might change for the hobby.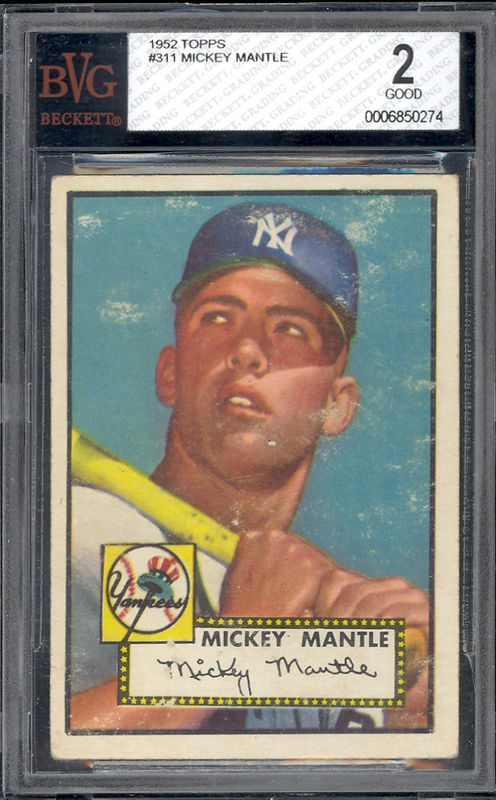 In other fields there are, relatively speaking, somewhat defined timeframes for classifying "stuff" just as historians would define eras. Collecting is the same, but will its terminology evolve, too, as the hobby continues to mature?
I once read that once music is 20 years old, it technically becomes potentially classified as "classic rock." Meanwhile, most might consider that to mean 1970s music with a touch of the good stuff from mid-to-late 1960s or early 1980s — not stuff from 1991, which just might qualify now. (Yep, we're 20 years removed there — feel old? You might — if you're old enough.)
Consider vintage clothing. Some would consider stuff from as far back as the early 1990s to be vintage, though some might say that the definition is from the 1920s through the 1980s with items older than 1920 as "antique." But what's the definition of antique? Some would say that means 100 years old, though the dictionary is less precise — just something "existing since or belonging to earlier times."
"Earlier times" could go a lot of directions in the card world.
The art world is another one where eras, or at least movements, seem to be defined relatively well, too. In my mind, cards are reflective of their times — well, at least before our present wave of old-as-new sets kicked in — and they are clearly art. But has there been enough time in the lifespan of the hobby to consider a new era or consider redefining the existing ones?
In reality, cards are no different than those other collected or appreciated genres. Beckett does have a standard for what is considered "vintage" is as reflected in the practices over at Beckett Grading Services. If a card is from 1980 or earlier, it gets the Beckett Vintage Grading slab. Simple enough, right?
Meanwhile, though, not all vintage is the same, either, as it's often then separated into the Topps years, pre-war cards (pre-World War II) and 19th century cards, which would fall under more Victorian-influenced times. You can see some of these differences in the varying designs of the cards, the information on the cards, the images on the cards, the printing technology of the cards and so on.
Yet, they're all a bit similar, too — and they're all vintage.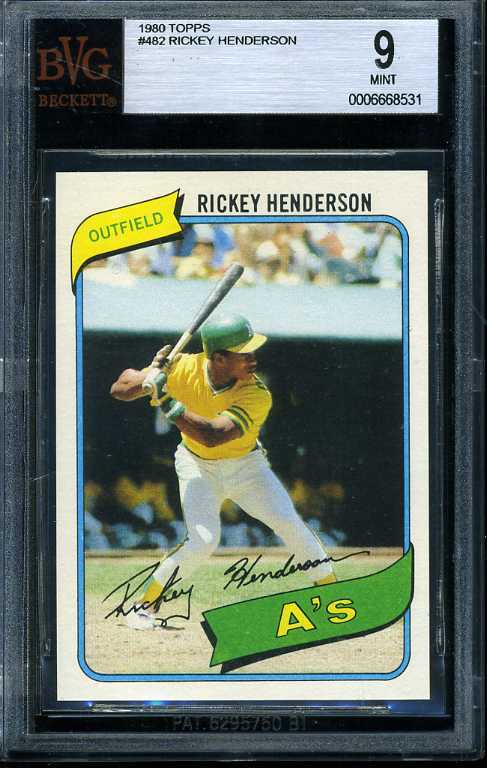 Since 1980, we've seen dramatic change — far more intense than the "explosion" that saw Donruss and Fleer added to the baseball landscape in 1981 after years of just Topps. By the end of the 1980s, the changes had come much faster — and by the late-1990s the changes were even more dramatic in their pace, in their designs, their information, their images, their printing technology. Heck, we had autograph and memorabilia cards — those were changing things.
Now, they're old hat.
Since even then, we've seen all types of explosive changes in the hobby — multi-panel and multi-signed booklet memorabilia cards, bug cards, video cards, you name it — as the times have changed. The landscape of collecting itself has changed, too — particularly on the manufacturing/licensing side in just the last half-decade — and it could potentially swing even more dramatically in one of a few directions moving forward.
Really, though, all of this comes down to a bit of a philosophical question — does what's new define what's old?
Will there — should there — come a time when cards newer than 1980 are considered to be vintage? What prompts that change — a change in widespread culture as a whole, a change in collecting mentalities and culture, or a change in cardboard? We've probably seen all three of those as cards today are sometimes quite similar to those of the past — yet we can also see countless examples of where they're also nothing like those of 30 years ago.
Or, on the other hand, is all modern stuff modern in varying ways just as vintage varies, too?
Do the definitions largely established when the hobby exploded into the national consciousness — the 1980s — evolve or do they stay the same as the times continue to change? Pre-1900 and pre-war/post-war make sense as they do mark and coincide with differing times, distribution methods and more for cards. The 1980 mark makes sense as well, though, I personally think there might be a better mile-marker for today's "modern" somewhere around 1989 with the arrival of Upper Deck baseball as it was a game-changer that really set the wheels in motion for the decade to come.
But that's just me.
I suspect that, depending on how old you are or when you started collecting, your answer might vary from mine.
I'd like to know what you think.
Loading ...
Chris Olds is the editor of Beckett Baseball magazine. Have a comment, question or idea? Send an email to him at colds@beckett.com. Follow him on Twitter by clicking here.