VIDEO: Beckett's Steve Grad Breaks Down Dak Prescott Panini Prizm Auto
Steve Grad, authenticator at Beckett Authentication Services, took some time off from his holiday in the United Kingdom to make this short video explaining exactly what the issues are with the Dak Prescott Panini Prizm autographs.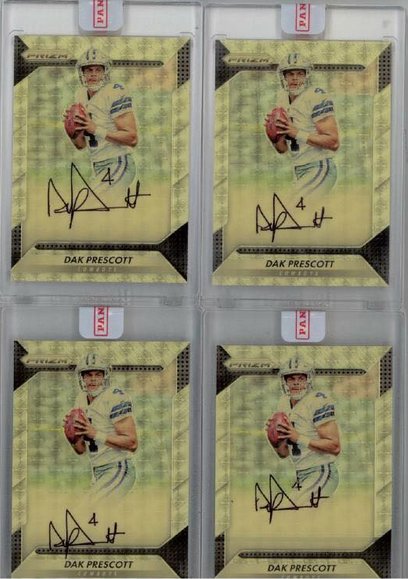 Grad breaks down the tell-tale signs of Autopen usage and the specific things you can look for to determine the authenticity of your autographs. Make sure to have all of your autographs authenticated through Beckett Authentication Services in order to be certain they are the real deal.