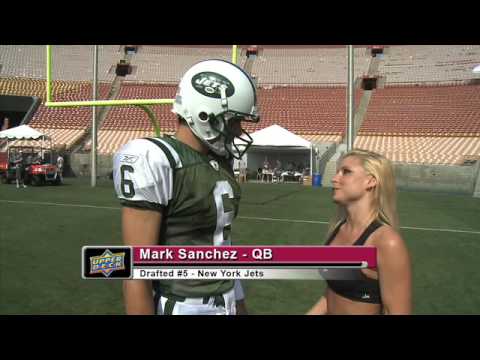 If you haven't seen some of the footage of Upper Deck's touchdown dance competition between rookies at the recent NFL PLAYERS Rookie Premiere, then there's a chance you haven't been poking around enough online or watching SportsCenter.
Highlights from the competition were on ESPN last week and tonight there will be highlights from the event shown on the Best Damn Sports Show Period.
Until then, you can get a taste of the action — and see some highlights — right here.
Chris Olds has collected sports cards and memorabilia since 1987. Before coming to Beckett Media, he wrote about the hobby for the Orlando Sentinel on his blog, SportsStuff, and for the San Antonio Express-News and The Tuscaloosa (Ala.) News. Do you have a comment, question or idea? Send e-mail to him at colds@beckett.com.