Upper Deck's "Once-In-A-Lifetime" Black Panther Memorabilia
Earlier this week, we previewed Upper Deck's Black Panther Trading Cards. We have received more information on the series' memorabilia cards.
Upper Deck reps tell us they're really focused on the memorabilia inserts for their latest Marvel series. The company says it's been given a once-in-a-lifetime opportunity to get the full production-used Black Panther suit from the film.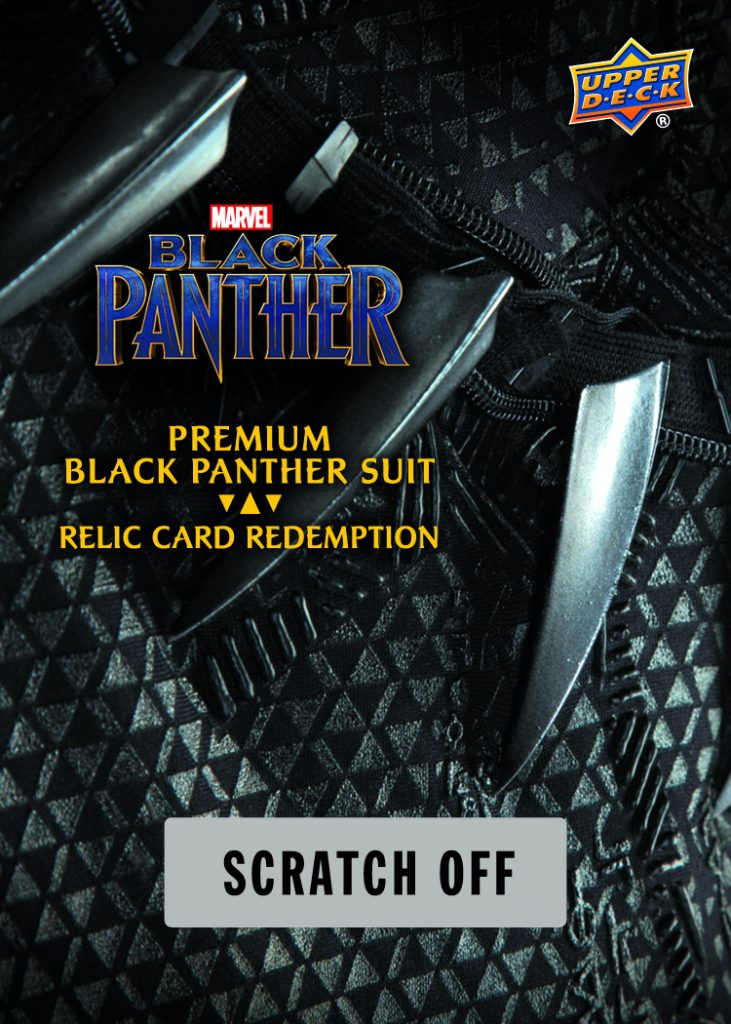 Memorabilia cards will be awarded by redemption and will be found in three sizes: 5 x 7, 3 x 5, and standard 2.5 x 3.5. Complete costume pieces will be found included on these cards such as a tooth from Black Panther's necklace and a full finger from Black Panther's costume, perhaps giving collectors the unique opportunity to say 'pull my finger…card'.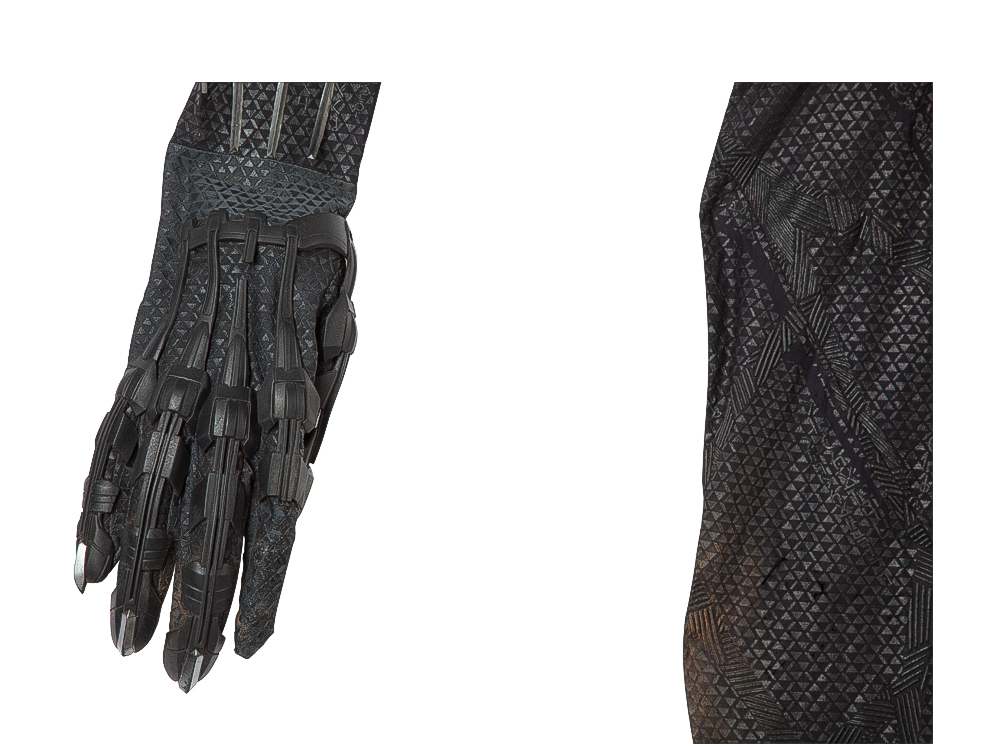 Upper Deck says "this is possibly the best entertainment memorabilia we have ever done and we're super excited about it." The company has released many memorable Marvel memorabilia cards so this is really saying something.