2019 Upper Deck X-Files: Monster of the Week Details
2019 Upper Deck X-Files: Monster of the Week trading cards delves into some of the creepiest, slimiest and weirdest creatures to grace the show's long run. It marks the second of three separate but connected series the card maker has in the works for the show.
Like the earlier UFOs and Aliens, autographs, sketch cards and printing plates combine to land two per hobby box, one of which should be an autograph.
2019 Upper Deck X-Files: Monster of the Week Overview
Picking up where Upper Deck's first set left off, the base set adds another 300 cards, bringing it up to 600. It'll total 900 cards once the current run of three series is done. This time around, the supernatural themes of the show shift from space to creatures that are a little closer to home and the stories surrounding them.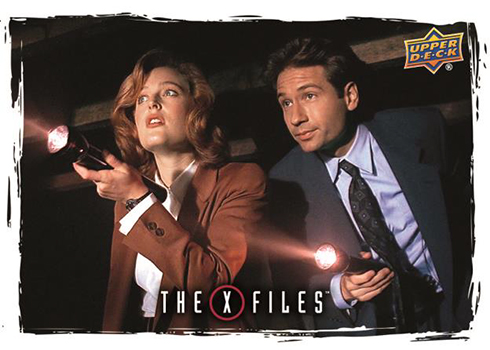 Among the parallels are new Monsters of the Week cards that glow in the dark. Printing plates are also available.
Similar but numbered differently are another 100 Sticker Cards, an insert set that carries over from UFOs and Aliens. Another continuing set of cards is Characters, which delve a little deeper into specific monsters.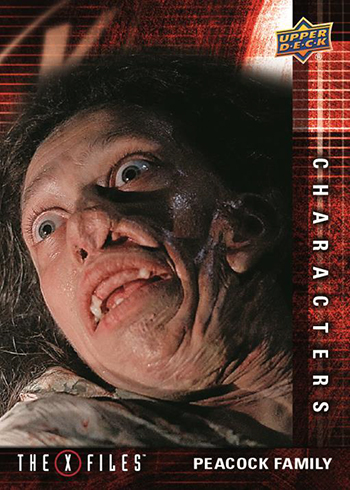 Earth's Most Wanted is a ten-card insert set done in the style of what you might find in the old west.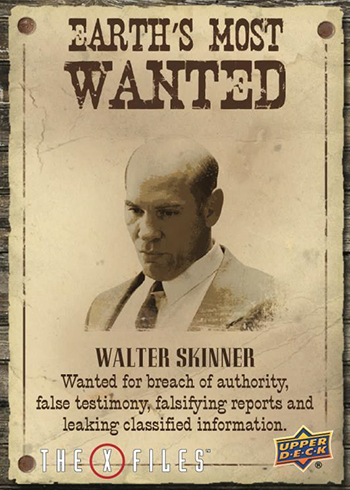 Those looking for reading material will find it in the 58-card X-Files Pilot Script set. This publishes the original script for the show's first episode, shrinking it down to trading card size. Among the cards are some short prints that are tougher to pull, landing approximately one per case.
Autographs
Autographs are another way that cards carryover from the initial Upper Deck release. This includes a new batch of Paranormal Script cards that come with basic single-signed versions as well as duals, inscriptions and printing plates.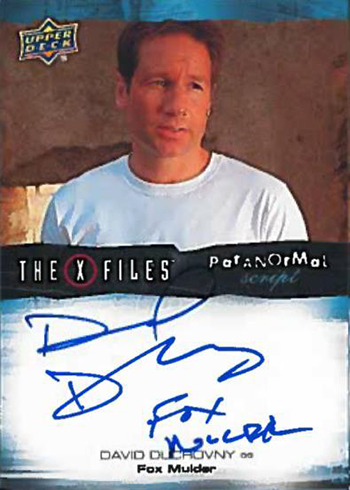 New to this release are X-Files Pilot Script Cover Autographs, which are numbered to 25.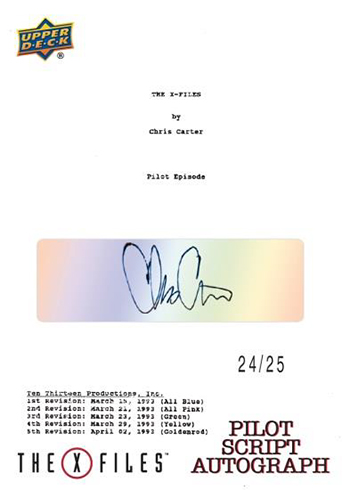 Both of the show's lead stars, Gillian Anderson and David Duchovny, have autographs in Monster of the Week. Other signers include Mitch Pileggi, William B. Davis and the show's creator, Chris Carter.
2019 Upper Deck X-Files: Monster of the Week trading cards at a glance:
Cards per pack: 6
Packs per box: 20
Boxes per case: 12
Set size: 300 cards
Release date: TBA
What to expect in a hobby box:
Autographs – 1
Additional Autographs, Sketch Cards or Printing Plates – 1
A full 2019 X-Files: Monster of the Week checklist will be posted as soon as it's available, likely a week or two before release.