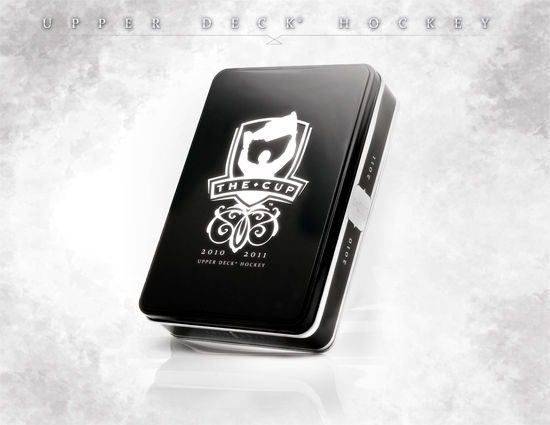 By Susan Lulgjuraj | Contributing Editor
Memorable rookies dotted the landscape in the NHL this season. Fans witnessed great plays from players such as P.K Subban, Taylor Hall and Tyler Seguin.
But it wasn't just those three that made fans excited about the NHL again. Add in skaters such as Eric Tangradi, Jordan Eberle and Sergei Bobrovsky, NHL fans were able to get a glimpse of what hockey will be like in years to come.
These rookies will show up again this summer in Upper Deck's high-end product 2010-11 NHL The Cup. Mock ups of cards in the set show off patches, stick nameplates and cut cards from legendary players.
See of a full gallery after the jump.
While a print run is not available, Upper Deck did announce that the set would be limited in production.
"It may be difficult to find, but it is truly a product worth experiencing," Upper Deck's Chris Carlin wrote in the company's blog.
Some of the cards that stand out from the early pictures include the 1/1 game-used stick nameplate cards, signed dual swatches, laundry tags and NHL shields.
Just because the rookie class is so full from last season, Upper Deck is not forgetting about legendary players. There is a dual Wayne Gretzky/Mark Messier Team Canada autograph, which appears to be numbered to just 10.
Stay tuned for information about The Cup as it becomes available.
Susan Lulgjuraj is a contributing editor for Beckett Media. You can email Susan here. Follow her on Twitter here.