Upper Deck reveals 2016 Spring Expo plans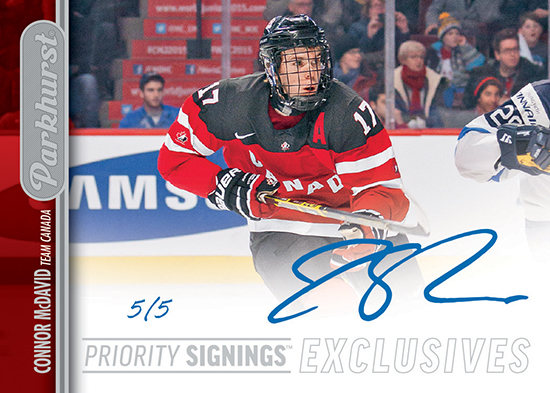 By Stephen Laroche | Beckett Hockey Editor
The 2016 Spring Sportcard & Memorabilia Expo is mere weeks away, but Upper Deck has put the finishing touches on its plans for the world's biggest hockey card show. Taking place at the International Centre in Mississauga, Ontario from April 8 to 10, thousands of collectors will be pouring through the doors and many of them are sure to be participating in the contests and redemption program it is holding.
Upper Deck's Spring Expo Promotional Pack Wrapper Redemption will run all weekend for collectors breaking specific boxes or cases at the company's booth in the corporate area. There will also be several contests where participants are eligible to win prizes.
Read on after the jump for a full breakdown of Upper Deck's activities at the 2016 Spring Expo.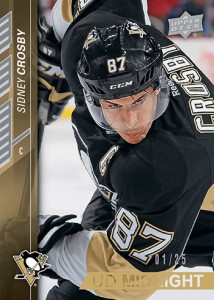 Collectors buying boxes or cases of specific products from an Upper Deck Certified Diamond Dealer at the 2016 Spring Expo will get a voucher they can take to the Upper Deck booth to participate in the redemption program. Eligible hobby boxes include 2015-16 O-Pee-Chee, 2015-16 Upper Deck Full Force, 2015-16 Upper Deck Series Two, 2015-16 SPx, and 2015-16 Fleer Showcase.
Once at the booth, collectors will line up to break their sealed boxes. After handing over their voucher to an Upper Deck representative, they can then open the packs. Once finished, the rep will give them a three-card pack that will contain either three exclusive UD Midnight parallel cards or two UD Midnight cards and either a Parkhurst Priority Signings card or a redemption card that can immediately be exchanged for an Upper Deck Authenticated item. These treasures could include signed cards, pennants, hats, or even a mini helmet or over sized draft ticket.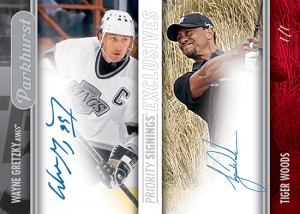 Those that choose to break a case of certain Upper Deck products will receive five of the 2016 Spring Spring Expo promo packs along with a limited edition card or bonus item. The cards will be a limited Parkhurst Priority Signings with one or two signatures. There is a limit of two cases broken per day and the eligible cases include 2015-16 SPx, 2015-16 SP Game Used, 2015-16 Upper Deck Trilogy, and 2015-16 Fleer Showcase.
New to Upper Deck's booth is the UD Full Force Face Off. Held for an hour each day (Friday 8:00-9:00, Saturday 3:00-4:00, and Sunday 1:00-2:00), collectors can participate if they buy a box of 2015-16 Upper Deck Full Force from a Certified Diamond Dealer and come to the booth with the sealed box and voucher. From there, box wars will take place and everyone will receive a prize. The ultimate winner of each round walks away with an uncut sheet of cards while the second place adds a special insert card to their collection.
As usual, expect to find an Upper Deck Random Acts of Kindness scavenger hunt. Company reps will hide 25 specially-marked envelopes on the show floor that can be claimed for prizes. Only one prize can be claimed per person, but there will be location hints found on a whiteboard at the booth.
Even if you miss out on that chance, all fans in the house can get a free raffle ticket from Upper Deck. The popular draws will take place at 2:45 on Saturday and 12:45 on Sunday. It is suggested that collectors come to the booth at least half an hour beforehand to ensure they receive their ticket. Also on display are Upper Deck Authenticated items that are for sale and Upper Deck and Grosnor Distribution will also soon provide details about a special event for dealers and VIP guests that will take place on Saturday.
Finally, attendees bringing a child between the ages of 6 and 12 can print out a coupon (a clickable copy is found below or in the official show program) good for free admission for kids.
Stephen Laroche is the editor of Beckett Hockey, Beckett Basketball, and Beckett Sports Card Monthly magazines. Have a comment, question or idea? Send an e-mail to him at slaroche@beckett.com or follow him on Twitter @Stephen_Laroche.