Upper Deck releases Fleer Retro Football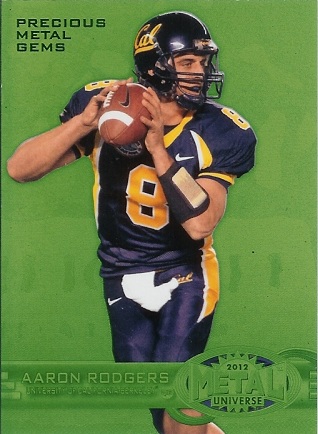 By Susan Lulgjuraj | Beckett Football Editor
Upper Deck has taken hold of the Fleer Retro name this year, bringing back inserts that many thought died in the 1990s.
Fleer Retro Football is out with a number of cards from the new set showing up on eBay.
Fleer Retro is not about the hits in the recent sense of the word. There are autographs in the product, but the real excitement seems to come when pulling one of the rare inserts such as this Jambalaya Joe Namath card.
Precious Metal Gems also seem to be popular out of the gate – there are just 10 copies of the Emerald version like this Aaron Rodgers card.
Fleer Retro was popular in basketball this season. Many cards sold for hundreds, even thousands of dollars on the secondary market. Some of the inserts might not translate as well to football, but it will be interesting to see how collectors respond to this college-centric product.
There are names that could draw a lot of attention such as John Elway
, Robert Griffin III
and Doug Martin
.
Here are other notable eBay auctions from Fleer Retro Football so far:
2012 Fleer Retro Football Nick Toon Autographics

2012 Fleer Retro Doug Martin Metal Universe

2012 Fleer Retro Kirk Cousins Autographics

2012 Fleer Retro Robert Griffin III Metal Universe

2012 Fleer Retro Garrison Hearst Precious Metal Gems Ruby

2012 Fleer Retro Doug Martin A Cut Above

2012 Fleer Retro Steve Young Playmakers Theatre
Susan Lulgjuraj is an editor of Beckett Football. You can email her here with questions, comments or ideas. Follow her on Twitter here. Follow Beckett Media on Facebook.