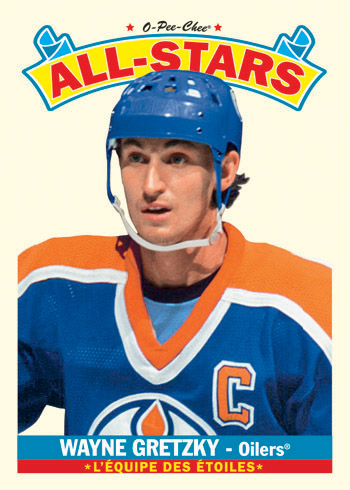 By Susan Lulgjuraj | Beckett Hockey Editor
Hockey card season is here, and Upper Deck's first product is 2012-13 O-Pee-Chee, which comes out in just a week.
Canadian collectors get a special surprise for grabbing the newest product, which happens to have a 600-card base set. Upper Deck is having a wrapper redemption program for OPC.
For every 50 wrappers collected and shared with an Upper Deck Certified Diamond Dealer (in Canada only), collectors will get one redemption pack of five red-bordered parallels and one All-Star insert. There are 50 subjects on the insert's checklist.
"O-Pee-Chee is a brand with strong Canadian heritage that many Canadians think of as "their" set." said Upper Deck's Chris Carlin, Sports Marketing and Social Media Manager. "To play up that heritage and encourage our Canadian audience to get behind this program, we felt having it exclusive to Canada would be the right way to start it out."
Once you collect the wrappers and give them to a CDD, the dealer will ship the wrappers for their customers to Upper Deck's fulfillment center. Collectors will then pick up the wrapper redemption packs at the dealer's store when they come in.
Upper Deck says the wrapper redemption packs are completed and will be sent out as soon as wrappers come in.
American collectors who would like to get the cards have a couple of options: picking up at card shows, trading with Canadian collectors or buying them on the secondary market. Carlin said customers could also get in touch with Canadian dealers to have their wrappers shipped up north.
Since this is the first giveaway for OPC, Upper Deck wanted to keep it a little smaller for now.
"Since it is a new program, we want it to be successful so it can potentially grow in the future," Carlin said. "The best way to have a successful hockey program is to run it through Canada where the collector base is so passionate. We believe it will be successful and as the product and program generate more buzz, potentially we can look to bring it to the US in the future."
Susan Lulgjuraj is the editor of Beckett Hockey magazine. You can email Susan here with ideas, comments and questions. Follow her on Twitter here.