Upper Deck heightens Texas-OU rivalry on cardboard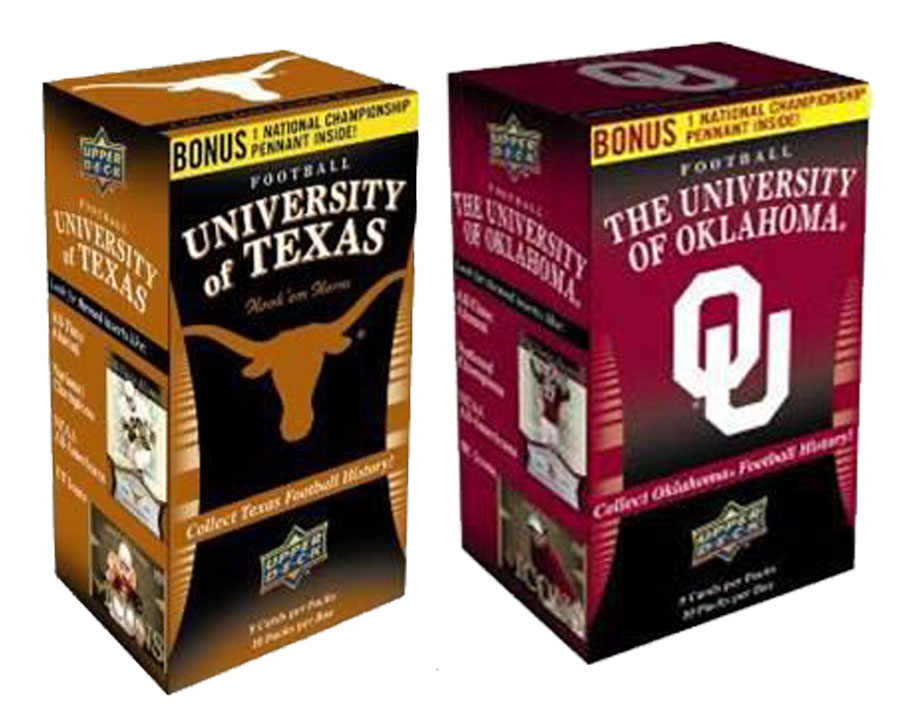 By Andrew Tolentino | Football Editor | Commentary
On the eve of this year's Red River Rivalry, Upper Deck unveiled even more images from its cardboard tributes to both universities. The image update specifically showcases more Monumental Moments cards from respective base sets.
Having personally witnessed the glorious and sometimes gruesome intensity of this rivalry, I am — oddly enough — thankful that neither the Texas Longhorns nor the Oklahoma Sooners sets will be available on game day. Whether by accident or design, the manufacturer is preventing a lot of paper-cuts with a later release.
Longhorn lovers will have to wait until Nov. 15 for their hobby Hook 'Em while OU fans will Boomer Sooner with their collegiate cardboard on Nov. 8 — until then,  both fan bases can revel in the continued cardboard pregame.
Loading ...
Loading ...