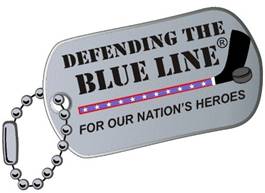 By Susan Lulgjuraj | Beckett Hockey Editor
One thing I've noticed as a collector is how much military personnel and veterans enjoy trading cards.
I've been to hobby shops where military members come home from being overseas and love opening cards. Perhaps it's the first time they are opening cards in a decade, or they're taking a free moment while on leave to do enjoy their hobby.
This Veterans Day, Upper Deck has donated 6,000 packs of new NHL cards to Defending the Blue Line, a charity that helps children of military members participate in hockey.
"We couldn't be more excited about helping Defending the Blue Line by providing the organization new packs of NHL cards to be used with kids throughout the holidays," said Jason Masherah, President of Upper Deck in a release. "Upper Deck loves to assist charities involving the military and kids, so to find a charitable organization that targets both those key demographics was very exciting for the company. We are looking forward to continuing our efforts to help the organization in the future, and we know this donation will be a great way to share the fun of collecting NHL cards with these very worthy kids."
Defending the Blue Line was established in 2009. The organization provides free equipment and access to hockey camps across the United States. It has volunteers running programs in about 10 states, including New York, Minnesota and California.
According to DTBL, it has sent about 700 children to hockey camps. The list of NHL players who support the cause is 25 names long, including New York Rangers Derek Stepan, Minnesota's Ryan Suter and former player such as Brian Propp, Mark Parrish and J.P. Parise.
"I am so excited the Upper Deck Company has decided to lend support to military kids in our program by making this generous donation," said Shane Hudella, President and Founder of Defending the Blue Line. "I can't wait to see the looks on their faces when they receive a new pack of hockey cards after getting the gear they need to play hockey. As they rifle through the cards in search of their favorite player, I know it will take their mind off of the stress that comes along with having a parent serving in our armed forces. We're very thankful for this gift, it is through the generosity of the great people at Upper Deck that we will now be able to provide this 'cherry on top' benefit as we continue to keep hockey alive for the children of our nation's heroes."