Upper Deck co-founder Richard McWilliam dies at 59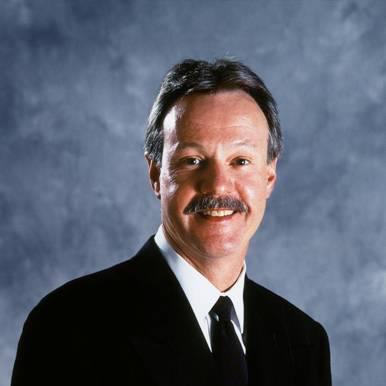 By Chris Olds | Beckett Baseball Editor
Upper Deck co-founder and CEO Richard P. McWilliam died Saturday of unknown causes at his home in Rancho Santa Fe, Calif., the company announced on Monday.
The company has named Jason Masherah as president. He had been running the day-to-day operations of the company for the past year or so following McWilliam's health issues battling heart disease and having open heart surgery in 2008. He was 59.
"Our entire company is heartbroken and grieving his death today," said Masherah, who focused on the Upper Deck legacy in one of his statements.
"Richard was a thought leader and visionary in the trading card industry," Masherah said. "It grew from a hobby for some baseball fans into a multi-billion dollar industry because of the multiple innovations that Upper Deck introduced under his leadership. He built a company that has weathered difficult times for the entire industry and is well positioned for future success."
Upper Deck arrived on the baseball scene in 1989 with a higher-end approach to card-making with tamper-proof packaging, randomly sequenced packs and holograms that prevented counterfeiting of the cards.  It added NHL, NBA and NFL licenses in the following years and helped usher in some of the hobby's innovations such as certified autographs and game-used memorabilia cards on a widespread basis, though the company was not the first in some instances.
Masherah said he is prepared to build upon that legacy.
"However, he built a company with a strong management team, a focus on quality, and an expanding array of successful products. Upper Deck is well positioned to continue its growth and success, and I am honored to have been chosen to lead the company," he said. "We have strong business partners, an outstanding group of professional athletes who serve as exclusive spokesmen for Upper Deck, and a proven ability to innovate and change to meet new and different market environments."
While McWilliam was an aggressive businessman whose dealings early on were documented in the book Card Sharks, many of those he worked with in the industry were surprised and saddened by the news.
Adam Martin of Dave & Adam's Card World credited McWilliam's belief in his company as an online seller — rather than a traditional candy wholesaler or card distributor — for some of his success in the industry.
"If it were not for Richard McWilliam, we probably wouldn't be the company that we are today," Martin said. "He took us into the fold and was the first card company to sell us larger volumes of product. I'll never forget that.
"There's no question that he was one of the greatest thinkers and innovators in trading cards."
Evan Kaplan, the Director of Licensing and Business Development for the Major League Baseball Players Association, hailed McWilliam's innovation from the very beginning.
"Richard McWilliam set out to revolutionize the baseball card industry. He accomplished this with his inaugural release," Kaplan said. "While his presence will be missed, Richard's impact on the hobby will never be forgotten. My condolences to his family, friends and everyone at Upper Deck."
Thomas Fish, owner of Blowout Cards, echoed the sentiments about changing the sports card field.
"It is a sad day. Richard McWilliam was a visionary," Fish said. "His leadership of Upper Deck in the late 1980s and during the 1990s  has forever changed our industry. Our condolences to his family friends and employees."
Topps tweeted the following: "RIP Richard McWilliam @UpperDeckSports, never like to see anyone leave us early and while a fierce competitor had lasting impact on the hobby."
Leaf Trading Cards tweeted that it was a "very sad day for the hobby" adding that "our condolences go out to the family, friends and faithful employees of Richard McWilliam and Upper Deck. The hobby lost a pioneer.
Reed Kasaoka of Baseball Card Exchange has several  years in the industry and remembered meeting McWilliam at times while he worked for Dave & Adam's Card World.
"Damn, this is sad news," he said. "I met Richard a couple of times when I was with DACW, while socializing at the Hawaii Trade Conference, and I was just a sidekick to Adam [Martin].  Even though my job didn't entail having any direct dealings with Richard, he was very pleasant to talk to and showed great interest in what I did for a living.
"Upper Deck made card collecting better, because they forced every other manufacturer to challenge themselves to make better products," Kasaoka said. "I still vividly remember the day in 1989 when I laid my eyes on 1989 Upper Deck baseball cards for the first time at my local card shop.  Moments like this are the reason why I became a baseball card dealer."
McWilliam is survived by his wife and three children.
Chris Olds is the editor of Beckett Baseball magazine. Have a comment, question or idea? Send an email to him at colds@beckett.com. Follow him on Twitter by clicking here.