Upper Deck cancels three 2012-13 hockey products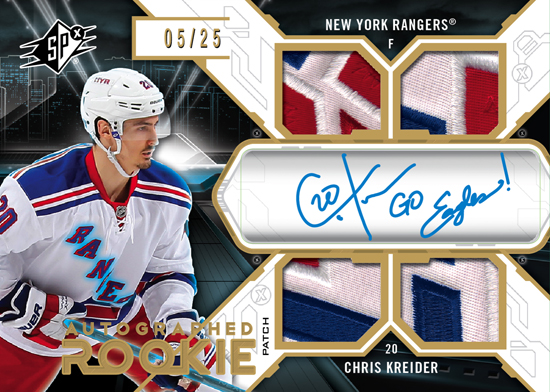 By Susan Lulgjuraj | Beckett Hockey Editor
Upper Deck canceled three of its 2012-13 hockey products in the wake of the NHL Players Association's decision to restrict Rookie Cards this season, the company announced today.
UD has taken SPx, Upper Deck Series 2 and Ultimate Collection off the schedule.
However, collectors will still be able to get cards from these products in upcoming releases. Upper Deck hockey officials had already been working on upcoming products and don't want the cards to go to waste.
Some cards that would have appeared in SPx and Series 2 will now be in 2012-13 SP Authentic, scheduled to be released in June.
There is still no word on what Upper Deck plans to do with redemptions from Series 1 and Artifacts.
"We will be sharing details on what collectors can expect for those cards and when we will be able to deliver them to the market soon. We appreciate collector's patience while we work to acquire approvals for the company's plans on those programs with league partners," UD wrote on its blog.
Susan Lulgjuraj is an editor of Beckett Hockey. You can email her here with questions, comments or ideas. Follow her on Twitter here. Follow Beckett Media on Facebook.