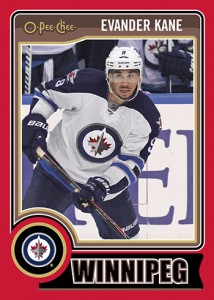 By Stephen Laroche | Beckett Hockey Editor
For Canadian hockey card collectors, the annual O-Pee-Chee issue is a tradition with deep roots that speaks to generations of fans that have fond memories of breaking packs and putting sets together.
Since Upper Deck took over the brand in 2006-07, the product has evolved with each passing year and those that have broke it in mass quantities last season were able to redeem their wrappers for special limited packs containing red bordered cards and exclusive inserts.
There was a bit of an issue in 2013-14, though, as unexpected demand for the packs saw supplies run out earlier than Upper Deck anticipated. That will hopefully not be a problem this season as the company has taken steps to ensure that there is enough produced to satisfy public demand.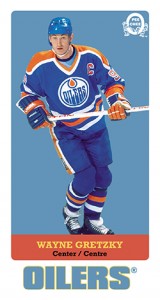 Each O-Pee-Chee Wrapper Redemption pack will contain five red-bordered base cards from a massive 600-card set in addition to an exclusive O-Pee-Chee Mini Tall Boy card. There are 50 of these inserts to collect and the checklist is sure to include many big stars. Dealers and collectors can expect to see the new O-Pee-Chee product in hobby stores next week.
Collectors that purchase 50 hobby packs of 2014-15 O-Pee-Chee can submit their hobby wrappers (in groups of 50) to any Canadian Upper Deck Certified Diamond Dealer. From there, the Diamond Dealer will submit the hobby wrappers to Upper Deck via their Canadian Fulfillment Center and a six-card pack will be sent back to the dealer for pickup.
As to be expected, this promotion is only available while supplies last and collectors may or may not be responsible for covering shipping and handling charges the Certified Diamond Dealer incurs when shipping wrappers.
Stephen Laroche is the editor of Beckett Hockey and Beckett Basketball magazines. Have a comment, question or idea? Send an e-mail to him at SLaroche@beckett.com. Follow him on Twitter @Stephen_Laroche.