Upper Deck announces plans for NHL rookie redemptions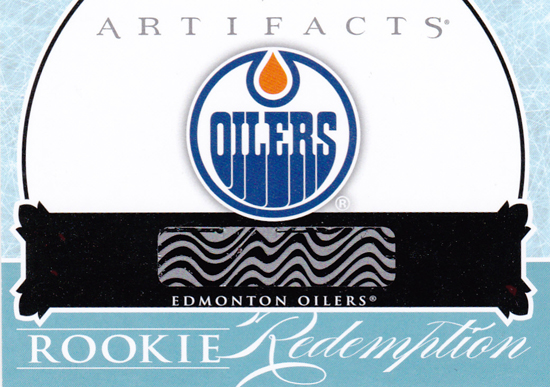 By Susan Lulgjuraj | Beckett Hockey Editor
Hang on to those Upper Deck rookie redemptions.
The company will begin redeeming its NHL rookie redemptions found in 2012-13 Upper Deck Series 1 and 2012-13 Artifacts starting in July, the earliest card companies can produce cards of this season's newest players.
When the NHLPA instituted a restriction on Rookie Cards for this season, many collectors wondered what would happen to the rookie redemptions they stockpiled. Many bought Edmonton Oilers redemptions out of Artifacts in hopes it would be 2012 No. 1 draft pick Nail Yakupov.
Unfortunately, we still don't know who will be on the cards.
"We will be announcing specific players for the rookie redemption cards in 2012-13 NHL Artifacts and 2012-13 NHL Upper Deck Series One in coming months," the company wrote on its blog.
Related post: NHLPA restricts 2012-13 rookie class on cards
These redemptions could include any rookies from this season, including late-season call-ups.
Upper Deck released this information on the heels of a previous announcement where it canceled three products for this season. Panini America canceled most of its 2012-13 schedule as well.
Susan Lulgjuraj is an editor of Beckett Hockey. You can email her here with questions, comments or ideas. Follow her on Twitter here. Follow Beckett Media on Facebook.