Upper Deck announces 2016 NHL All-Star Fan Fair plans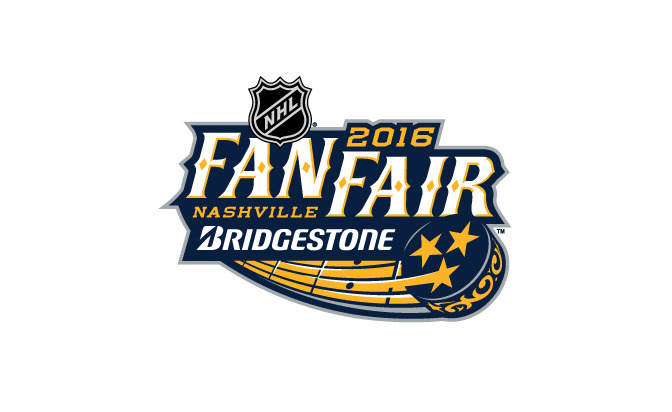 By Stephen Laroche | Beckett Hockey Editor
The 2016 NHL All-Star Game is coming next weekend and in advance of the mid-season classic, collectors in Nashville, Tennessee will be able to interact with staff from Upper Deck at the 2016 NHL All-Star Fan Fair.
Beginning on Thursday, January 28, the company has announced its plans for fan-friendly activities that will take place over four days of hockey-related action at the Music City Center. Included in the company's schedule are an extensive wrapper redemption program and a pair of free autograph signings from two of the hobby's hottest young stars.
What players will be signing at the Upper Deck booth at the 2016 NHL All-Star Fan Fair? Find out after the jump.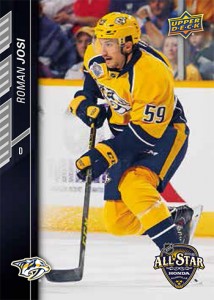 Collectors making a purchase of specific Upper Deck hockey card packs from Dave & Adam's Cardworld or Southern Hobby Supply at the 2016 NHL All-Star Fan Fair can participate in three different redemption programs.
First up is the Personalized Upper Deck Card Redemption, which has long been a draw at the company's booth as fans can bring a sealed pack of 2015-16 hockey products such as MVP, O-Pee-Chee, Upper Deck Series One or Full Force to the booth and hand over their wrapper for the opportunity to appear on their own Upper Deck card.
Back for another year is Upper Deck's Puck-O redemption and it will take two sealed packs of the previously mentioned products being broken at the booth to play. Collectors can then drop the disc down the board in order to win a prize. The third wrapper redemption program is a six-pack effort where attendees can spin a wheel for a prize that could include either an autograph card, jersey card, or a rare insert.
As an added bonus for loyal collectors, there is a reward for each $100.00 spent on Upper Deck products. They will receive a voucher that takes them to the front of the line for all three redemptions and they get two spins and five Puck-O drops.
Upper Deck's mascot, Coach Cardman, will also pay a visit to the 2016 NHL All-Star Fan Fair and there is going to be an additional promotional card set that will be available while supplies last. The company partnered with Future Goals for a six-card collection which is available at the charity's booth. The checklist will include Nashville Predators players Roman Josi, Pekka Rinne, and Shea Weber along with fellow All-Stars P.K. Subban, Alex Ovechkin, and Ryan McDonagh.
While Upper Deck will be busy getting autographs from star players for their upcoming sets and providing updates via social media channels, fans on the floor will need to be in the house on Saturday, January 30 for a pair of special public signings. First up that morning from 10:45 to 11:45 will be hot Anaheim Ducks rookie goaltender John Gibson and he will be followed by Detroit Red Wings freshman sensation Dylan Larkin from 12:30 p.m. to 1:30 p.m. Fans should note that both players will only be signing blow-up promotional cards provided by Upper Deck.
As an added bonus for local collectors, Upper Deck will be having an in-store event at Ultimate Sports Fan in Mt. Juliet, Tennessee on Wednesday, January 27.
In addition to the card-related fun at the 2016 NHL All-Star Fan Fair, attendees will be able to participate in additional signings with active and retired NHL stars plus enjoy concerts from country music stars like Tracy Lawrence and Lonestar. Beckett Hockey will be covering the event through its news section and Twitter feed and providing All-Star coverage in the days leading up to the event.
Fans that are attending the 2016 NHL All-Star Game or those in the Nashville area can purchase tickets for the 2016 NHL Fan Fair. Tickets are $20.00 for adults while admission is just $15 for college students, children (ages 3 to 12), and seniors (65 and older). Tickets are only valid for the day of attendance and can be purchased online at www.nhl.com/FanFair or through the Music City Center box office.
Stephen Laroche is the editor of Beckett Hockey, Beckett Basketball, and Beckett Sports Card Monthly magazines. Have a comment, question or idea? Send an e-mail to him at slaroche@beckett.com or follow him on Twitter @Stephen_Laroche.