Upper Deck and Basketball – Where Do They Go From Here?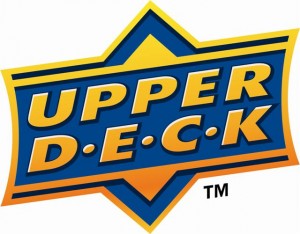 By Stephen Laroche | Beckett Basketball Editor
The recent announcement that Panini America was taking over as the sole and exclusive trading card licensee for the Collegiate Licensing Company has sent shockwaves throughout the hobby and immediately collectors wondered: How would this announcement impact Upper Deck?
Just before press time for the next issue of Beckett Basketball, we received a statement from Upper Deck's Chris Carlin regarding their future plans for basketball cards.
"Upper Deck has no plans to abandon a category the company helped create. The basketball market is undoubtedly better with Upper Deck in it. The company continues to enjoy an exclusive relationship with LeBron James and Michael Jordan, which will not change as Upper Deck continues to find ways to deliver fans compelling basketball products. Upper Deck will continue to aggressively look at licensing opportunities that will allow the company to resume a leadership position in the category."
Back in 1991-92, Upper Deck released its first NBA-licensed trading card product and it was a smash hit at the time. In the years that followed, collectors were treated to top-quality releases that offered plenty of innovation. Having Jordan as a spokesman certainly helped enhance their legitimacy with collectors. And for years, they lived up to their self-proclaimed title of the "Collector's Choice" in the eyes of many.
All of that changed at the end of the 2009-10 season as Panini took over as the sole manufacturer of NBA-licensed cards. But even then, Upper Deck continued to compete by carving out a new niche by coming to terms with the CLC. Under this agreement, they still continued to produce some of their best-loved brands and collectors were happy to pull cards of their favorite stars in their collegiate uniforms, especially Michael Jordan, whose trading card rights they hold exclusively.
Where does this leave Upper Deck today? Collectors and dealers are wondering, especially as their final CLC-approved sets hit the shelves next month. But if history shows us anything, it's that they will continue to compete in whatever way makes sense, and they will continue to deliver what their customers have come to expect: quality and innovation. If they take the approach of producing sets without logos – which other manufacturers have done – some may find that an appealing option as the hobby has become more welcoming of products of that nature.
No matter which direction they take, you can't take away from what Upper Deck has accomplished in the basketball card market and Beckett Basketball will be there to provide you with any developing news.
Stephen Laroche is the editor of Beckett Basketball and Beckett Hockey magazines. Have a comment, question or idea? Send an e-mail to him at slaroche@beckett.com. Follow him on Twitter @Stephen_Laroche.