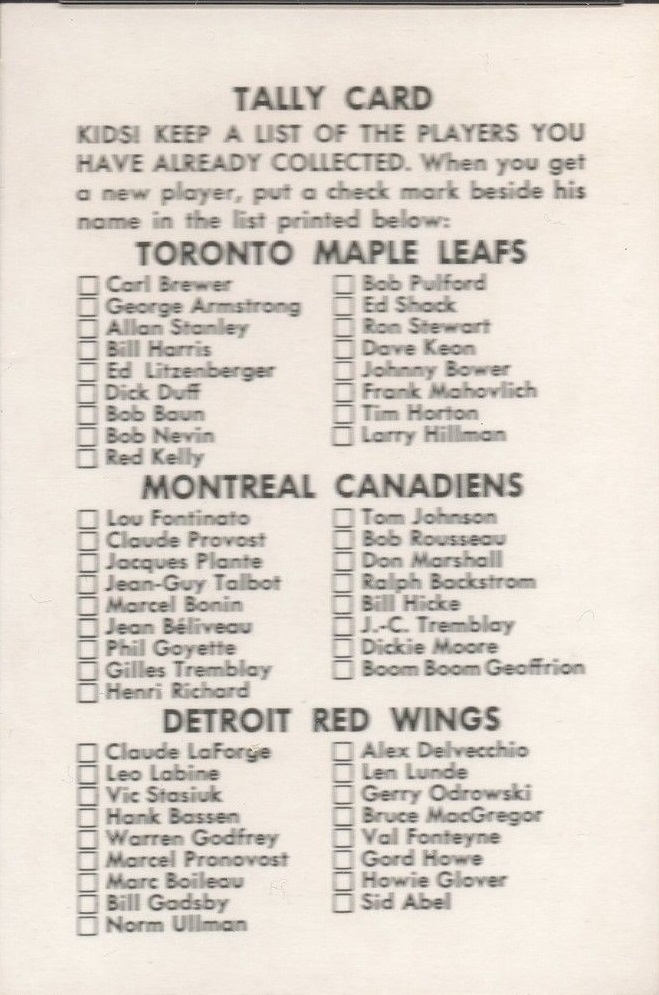 By Susan Lulgjuraj | Beckett Hockey Editor
Collectors from the 1960 and '70s had a personal checklist style.
Some used check marks, others used Xs, while still others would color the entire box.
Before spreadsheets and software, checklist cards – issued in a regular series – helped collectors keep track of the cards they needed to complete a set.
The different checklist techniques make cards unique all this time later, but marking up these cards also did something else – it added value to unblemished checklists from vintage sets.
Current collectors don't need to know how far along collectors of yesteryear got in their collection. No, collectors now want these cards unmarked, nearly untouched after 40 or more years. But it's difficult to find cards that weren't defaced since so many collectors used the checklists for their intended purpose.
Consider this – the 1962-63 Parkhurst set features players such as Gordie Howe, Jacques Plante, Frank Mahovlich, Henri Richard and Jean Beliveau. Yet, the most valuable card listed in the Beckett database is the checklist card with a book value between $250 to $400.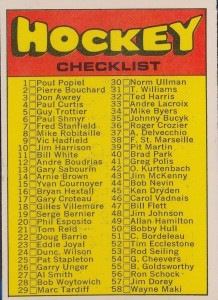 The card even asks to be marked up: "KIDS! KEEP A LIST OF THE PLAYERS YOU HAVE ALREADY COLLECTED. When you get a new player put a check mark beside his name in the list printed below:"
These checklist cards offer a glimpse into the past when children and set collecting were the focus. Now, these cards go for big dollars with less of a focus on the kids it was once marketed to.
One of the most coveted vintage hockey checklists is 1971-72 O-Pee-Chee #111.
It's the most valuable card from that set, followed by Ken Dryden and Guy Lafleur Rookie Cards.
Many of the checklists from the 1960s and early 1970s sell for $100 or more if the cards are in good condition and unmarked. High-graded cards add even more worth pushing some of these cards near the thousands.
Susan Lulgjuraj is an editor at Beckett Media. You can email her here with questions, comments or ideas. Follow her on Twitter here. Follow Beckett Media on Facebook and Twitter.