Unannounced and limited hits coming out of 2016-17 SP Authentic Hockey
When you click on links to various merchants on this site, like eBay, and make a purchase, this can result in this site earning a commission.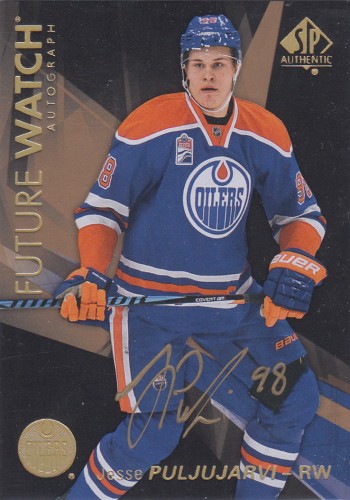 By Stephen Laroche | Beckett Hockey Editor
Upper Deck is at it again as collectors breaking open boxes and cases of 2016-17 SP Authentic Hockey quickly noticed that some unannounced hits were showing up in packs.
Last year, Upper Deck decided to add an incredibly scarce Black Gold Ink parallel for the signed Future Watch Autograph cards and while quantities and odds of pulling one were never released by the company, they did create a bit of buzz at the time. Back again for this season, cards of several players have surfaced in the early days of the product's release.
It is certainly possible that all Future Watch Autographs in 2016-17 SP Authentic Hockey may have a Black Gold Ink version, but collectors will need to keep their eyes open to see if their favorite rookie has one.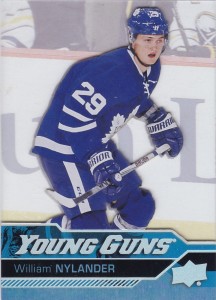 Also at this point, many have come to expect that acetate versions of the Young Guns cards from both series of Upper Deck's flagship brand are likely to surface in SP Authentic – a bonus in packs since 2013-14. However, there was some concern that they may not have been brought back this year since there were already Clear Cut parallels of these cards already on the market. Luckily for those who love scarce variations, they are here now and have different photos than the regular issue cards.
It should also be noted that there is holofoil on the fronts and muted backgrounds that will also help collectors tell the difference between the Clear Cuts and the Acetate Young Guns. If previous years are an indication as well, there should be 49 Acetate Young Guns from each series to be found.
Stephen Laroche is the editor of Beckett Hockey, Beckett Basketball, and Beckett Sports Card Monthly magazines. Have a comment, question or idea? Send an e-mail to him at slaroche@beckett.com or follow him on Twitter @Stephen_Laroche.