By Susan Lulgjuraj | Contributing Editor
When opening 2012 SPx football from Upper Deck, collectors may have found a little surprise within their packs.
Shawdowbox cards are back, but this time Upper Deck allows the collector to change what is inside the card. In essence, collectors can create new cards while sitting at home.
SPx came out in June with Shadow Slots, and according to Upper Deck 's blog, the company has a patent pending on this type of card.
Shadowbox cards are multi-dimensional with a top layer of acetate that has designs around its edges. You can see through to the background creating a 3D-like card. Upper Deck now allows you to take out the background and add a new one.
The interchangeable acetate cards fall about three per box on average. The Shadowbox cards fall about one per case.
Some of the players with Shadow Slots include Aaron Rodgers, Trent Richardson, Barry Sanders and Robert Griffin III.
There are also autograph slot cards that can be put into the Shadowbox cards.
Some of the autographs include Steve Young, Dan Marino and Michael Floyd.
Upper Deck has a video explaining the Shadow Slots process. Note that Gregg Kohn, UD's collegiate brand manager doesn't give out autograph run numbers, but does say that there are no more than 15 of any player.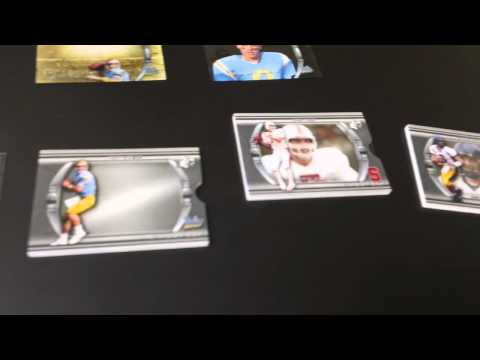 Susan Lulgjuraj is a contributing editor for Beckett Media. You can email Susan here. Follow her on Twitter here.