Ronaldo and Messi's key cards and stickers are already wildly expensive. Instead, let's take a look at a couple of stickers that have the potential to be on the rise in the coming months, but won't break the bank today.
2014-15 Topps English Premier League Stickers Harry Kane #492
With five goals in the Group Stage, England's Harry Kane is in contention for the Golden Boot, awarded to the tournament's top goal scorer. While the 2014-15 Topps English Premier League Harry Kane is not a rare sticker by any stretch, it is still his first.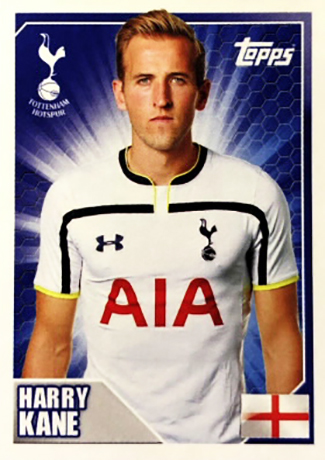 Just last month, it could be found on the secondary market for under $3. But with his performance in Russia so far, recent sales are approaching $10. A BGS 9.5 sold for $150.
Kane scored 41 goals in 48 appearances for Tottenham Hotspur last season and has become one of the England's premier stars.
2010-11 Panini Calciatori Stickers Philippe Coutinho #235
Philippe Coutinho has been one of Brazil's best players this World Cup, leading the team with two goals in the Group Stage.
The former Liverpool star moved to Barcelona in January, scoring ten goals in 22 appearances in the second half of the season.
In August, he'll begin his first full season at the Camp Nou alongside the likes of Messi and Luis Suarez, where he's sure to find success both on the field and in the hobby.
2010-11 Panini Calciatori introduced Coutinho to sticker collectors. It wasn't until 2010-11 Adrenalyn XL UEFA Champions League that he got his first trading card.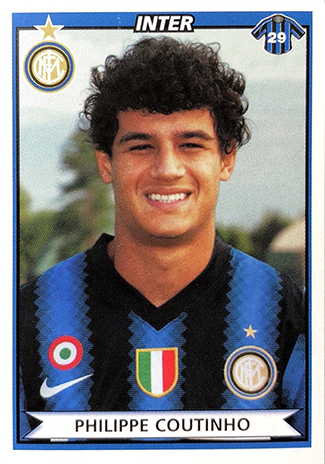 Currently selling in the $6-$15 range, a strong World Cup finish coupled with his first full season at Barcelona could mean big things for this sticker in the future.