Two dealers get prison time, probation for sale of fake game-used jerseys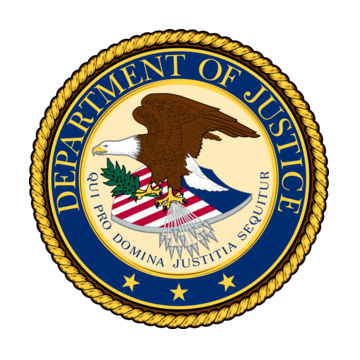 By Chris Olds | Beckett Baseball Editor
Two men who were charged with selling fake game-used jerseys to the public as well as card companies to be used in memorabilia cards were sentenced in a U.S. District Court on Wednesday with probation and jail time among the end result while three others are scheduled to be sentenced on Oct. 25.
According to Assistant U.S. Attorney Randall Samborn of the U.S. Attorney's Office in Chicago, dealer Steve Jensen was sentenced to three years probation with four months of home detention and electronic monitoring. Meanwhile former Florida-based memorabilia dealer Bradley Wells was sentenced to six months in prison starting on Jan. 6 with three years of supervised release after that.
"In both cases," Samborn said, "restitution is still to be determined."
The other three charged in this long-running case — Jarrod Oldridge, Brad Horne and Bernie Gernay — await court dates later this month.
Oldridge is the owner of JO Sports Co., a company with deals in place with 14 NFL teams to sell game-used memorabilia. Gernay is the owner of Pro Sports Investments, while Horne is the owner of Authentic Sports Memorabilia Inc.
According to the U.S Department of Justice, Wells admitted to obtaining "hundreds of jerseys that were not game-used and then had them altered in order to sell them for a higher price" while working for Authentic Sports Inc. and Historic Auctions LLC, both Florida-based companies, between 2005 and 2009.
The cases have been in the courts system since 2011 with Wells alleging in past court documents, that based on unusually low prices they were willing to pay, the card companies he worked with — Topps, Upper Deck and Donruss — had to have known that his game-used items (for multiple sports, not just baseball) were not real. (See our past story here.)
Typically, trading card licensors allow game-used equipment to be purchased only from authorized dealers and it is unclear at this time how much card companies may have purchased from the dealers.
In a Beckett Media story published last year, Evan Kaplan, the MLB Players Association Director of Licensing and Business Development, stated its policy on game-used acquisitions.
"Ensuring the authenticity of game-used memorabilia has always been paramount," Kaplan said. "All game-used memorabilia is required to have been used in actual MLB game. We work closely with MLB, the players and our licensees to help procure authentic materials."
According to Rich Mueller of Sports Collectors Daily, who has reviewed the latest filings, Panini America, (which bought Donruss and its assets) claimed $7.7 million in lost revenue because of the Oldridge case and a $3.37 million loss in the Wells case. Claims from Topps and Upper Deck, if any, have not been made public via court documents.
Chris Olds is the editor of Beckett Baseball and Beckett Sports Card Monthly magazines. Have a comment, question or idea? Send an email to him at colds@beckett.com. Follow him on Twitter by clicking here.