Turn Back the Clock: Beckett Monthly magazine, December 1984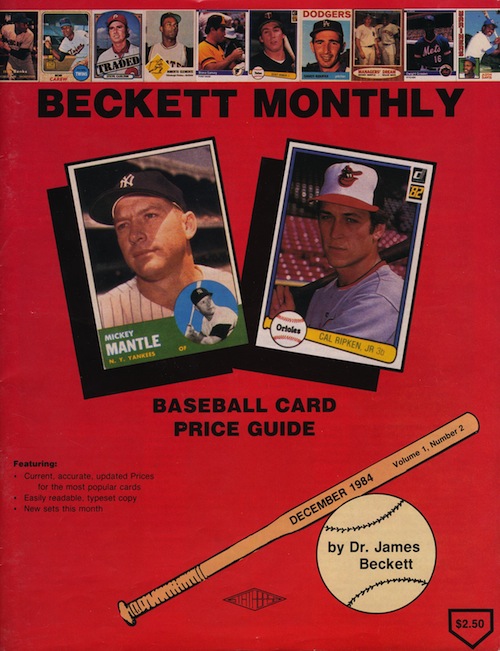 By Chris Olds | Beckett Baseball Editor | Commentary
As we ready ourselves for new calendars, it's easy to look back on the past year that was cardboard and assess.
However with two more baseball products to come for 2011, we're not quite there yet — so that led me to look back a little further.
How far? December 1984 — just the second issue of Beckett Monthly magazine.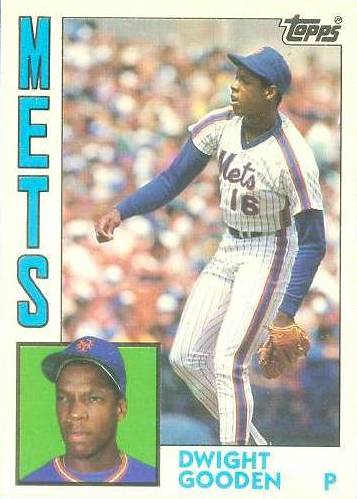 Beckett Monthly — now, of course, Beckett Baseball — was the only Beckett magazine for sports cards of any kind and it focused purely on baseball. Its 38 pages cost you $2.50, and it was quite a different animal. Four of those pages were for the 1985 price survey as reader input was one way that collectors and dealers could help establish a better look at the market. Two more of those pages were to show off a single card from all of the notable card sets from 1948 to 1984.
The remaining 32 pages? An editor's note, letters, pricing and house ads for various Sport Americana books, which predated the Beckett mags.
Oh, how times have changed.
Are you ready for some December 1984 prices?
The 1952 Topps set? $8,700. (That's $65,000 today.)
The 1951 Bowman Mickey Mantle Rookie Card? $375. (That's $8,000 today.)
The 1952 Topps Mantle? Just $1,450 then. It's $30,000 now — in raw, ungraded form. (Remember, professional grading didn't exist then, either.)
Back then, a 1955 Bowman set would cost you $510 on the high side. Today? Six grand.
How about Cal Ripken Jr., who was hot enough to grace the cover of the issue alongside Mantle? How'd he fare? A $5.50 card in the $27 1982 Topps set. (Today, he's a $40 in an $80.)
Or a classic 1968 Topps Nolan Ryan Rookie Card? Just $35 then … $500 now.
Back then, a Hot List didn't exist but one card probably would have topped it — a "1984 Topps Extended" Dwight Gooden "RC?" which was the most-expensive card of the year at $3.50. Of course, now it's known as a 1984 Topps Traded XRC, and it still fetches as much as $10. It's since been topped as one of the year's best, of course.
The only other $3-and-up cards from 1984? The 1984 Fleer Update Gooden at $3.25 and the 1984 Topps Darryl Strawberry and Don Mattingly RCs at $3.25 apiece. That's it.
What is considered Mattingly's best RC today, 1984 Donruss, was $2.25 — just a little more than the red-hot 1984 Fleer Rookie Card of Juan Samuel at $2.
How'd that work out?
Speaking of 1984 Fleer Update … Roger Clemens? Just 40 cents, while Alvin Davis was $1.35. How about the esteemed Barbaro Garbey? 40 cents. Meanwhile, Kirby Puckett was $1 — the same as Jeff Stone.
Times sure have changed — way more than the calendars have.
Chris Olds is the editor of Beckett Baseball magazine. Have a comment, question or idea? Send an email to him at colds@beckett.com. Follow him on Twitter by clicking here.