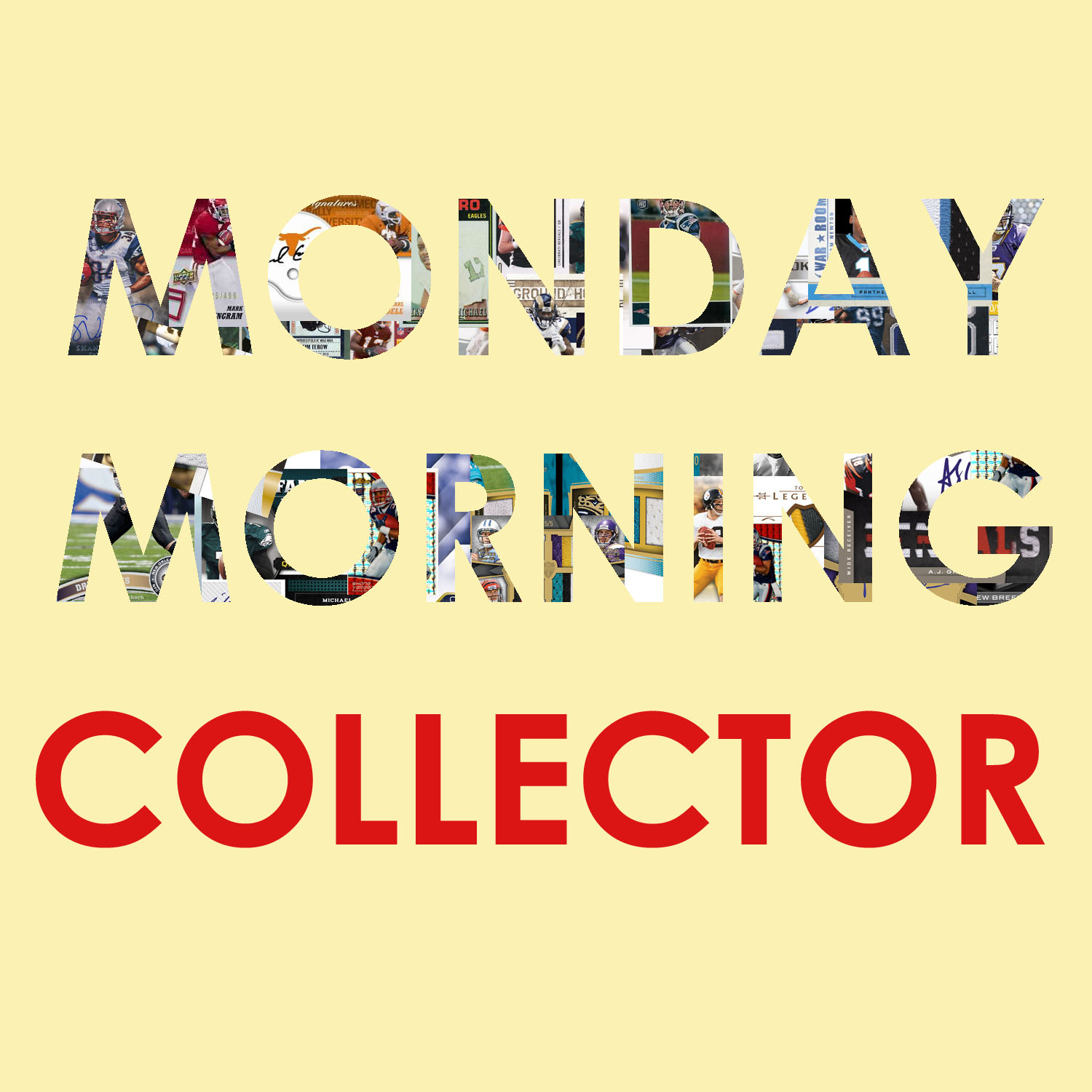 By Dan Hitt | Sports Data Publishing Manager
Every Monday morning throughout the football season, we selected our rookie, veteran and breakout players of the week with a run down on why collectors should take notice. For the postseason we'll select three standout players for each round. Here are our picks for the divisional round of the 2011 NFL Playoffs.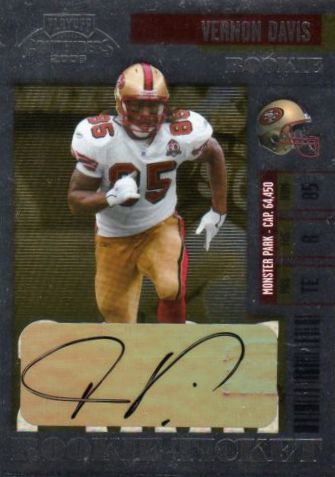 Vernon Davis, TE, 49ers (180 yards receiving, 2 touchdowns)
With just 14 seconds left on the clock, Vernon Davis snagged the game winning touchdown pass from Alex Smith that sent the 49ers to the NFC Championship game. That 14-yard grab capped off a game that saw Davis log 180 yards receiving and score a pair of touchdowns. Collectors have largely ignored Davis cards since he and former head coach Mike Singletary had a falling out a few years ago. Since then Davis has put together three solid seasons making him one of the league's most productive tight ends. However, steady play in the regular season is often not enough to the move the card market, but great post season efforts are. Watch Vernon Davis' key cards this week for a possible spike up.
 Cards to Grab:
2006 Bowman Sterling #VD JSY AU SP ($30)
2006 Playoff Contenders #148 AU/537* RC ($40)
2006 SPx #189 JSY AU/1650 RC ($25)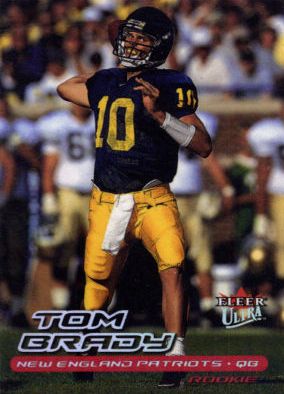 Tom Brady, QB, Patriots (363 yards passing, 6 touchdown passes)
Just when we all thought Tom Brady had done everything on the football field, he ties the NFL record with six touchdown passes in a playoff. He's performing at such a high level right now, it's hardly conceivable that the Ravens would go into Foxborough and upset Brady and the Patriots. Stranger things have happened but expect collectors to react this week as if Brady is already on his way to his fifth Super Bowl. It's hard to speculate what may happen to Brady cards since they've already reaching levels seldom seen by any player. It may be a good strategy to focus on his lesser priced rookie year singles and later year autographs.
 Cards to Grab:
2000 Playoff Prestige #286 RC/2500 ($80)
2000 Ultra #234 RC ($30)
2008 SPx Signature Supremacy #TB ($150)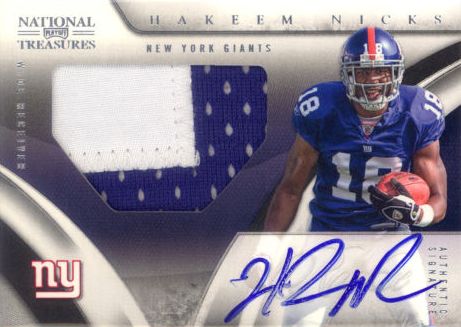 Hakeem Nicks, WR, Giants (165 yards receiving, 2 touchdowns)
Hakeem Nicks is proving to be a big time player in big time situations. His 165 yards receiving on Sunday was a career high for the third year receiver who now has back-to-back playoff games of 100+ yards. Eli Manning and the Giants have other offensive weapons but Nicks appears to be emerging as the key target. Numerous times on Sunday Nicks out-muscled Packer defenders to make a crucial catch including the spectacular Hail Mary grab at the end of the first half. It's this type of play that is liable to grab collector's attention on Nicks' best 2009 Rookie Cards.
Cards to Grab:
2009 Playoff National Treasures #111 JSY AU/99 RC ($60)
2009 SPx #122 JSY AU/549 RC ($30)
2009 Topps Chrome Rookie Autographs #TC115 ($25)