Trending: 2003-04 Exquisite Collection Basketball Base Cards – Beckett Pricing Insider
In a hobby dominated by Rookie Cards, autographs and parallels, base cards are, for the most part, an afterthought. When it comes to 2003-04 Exquisite Collection Basketball, however, this is not the case.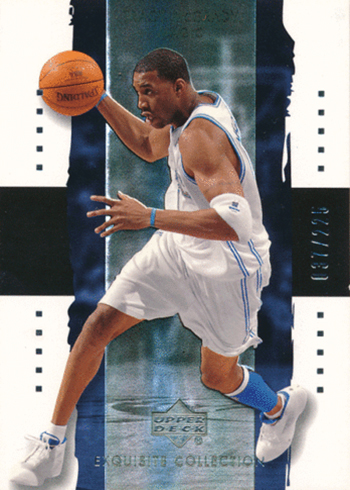 Granted, the base cards from this landmark high-end set are not typical. Each of the 42 base veteran cards come numbered to 225. The only parallels are Gold and Rainbow parallels, numbered to 25 and 1, respectively. So, there really aren't many out there.
A recent search on both the Beckett Marketplace and eBay revealed only a handful of listings. These cards don't show up for sale that often. When they do, collectors are paying significant amounts to acquire them.
Despite the lack of current listings, several confirmed sales occurred over the past few months in a minor flurry of activity. This has resulted in price changes for many of the 2003-04 Exquisite Collection cards. Veteran base cards of Dirk Nowitzki, Yao Ming, Kobe Bryant, Shaquille O'Neal, Manu Ginobili, Ray Allen, Chris Webber, Paul Pierce, and Jason Kidd all saw price increases. Values for commons, semi-stars, and unlisted stars were also raised across the board.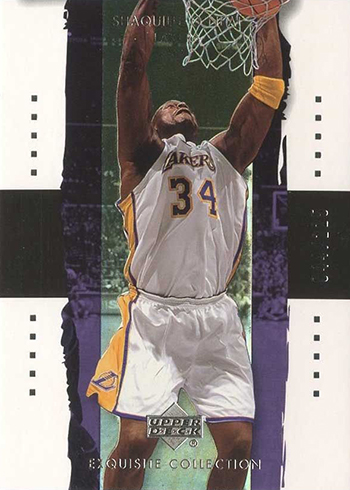 These strong sales reflect a definitive collector affinity for 2003-04 Exquisite Collection Basketball and further price changes could be on the horizon.
Continue to check the Beckett Basketball Online Price Guide and Beckett Basketball for continued pricing updates and information.