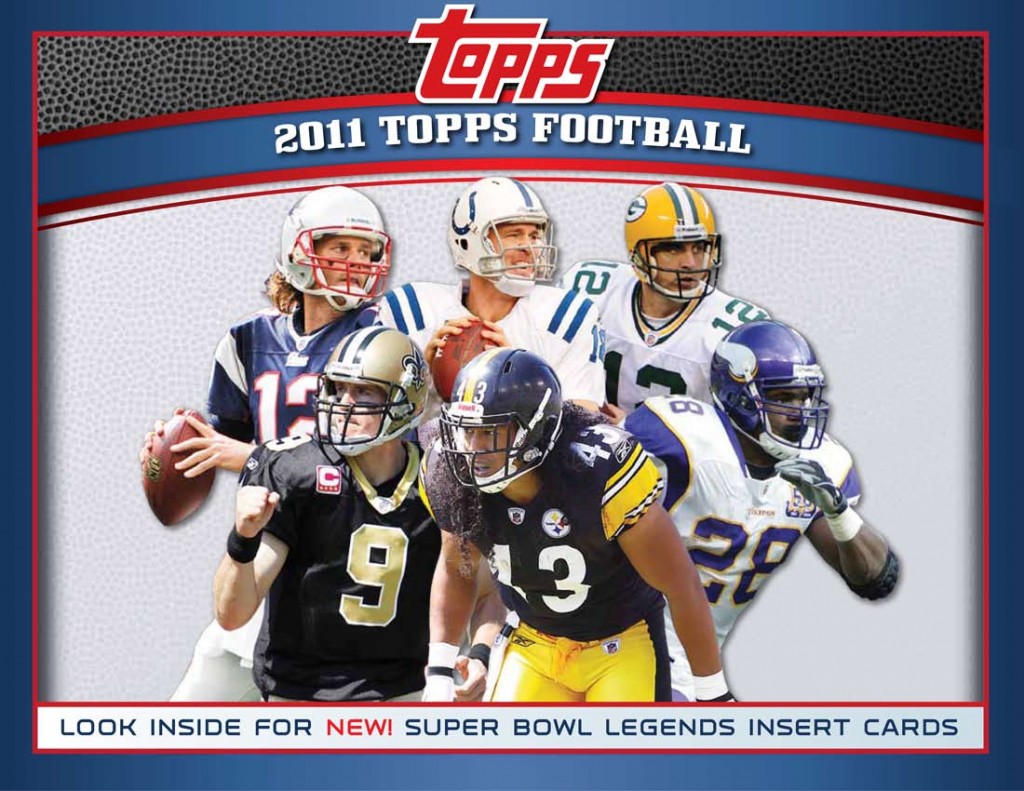 By Andrew Tolentino | Assistant Editor
Topps just revealed detailed information on its foundational football set for next season — 2011 Topps Football.
Not trailing far behind the release of other early-season gridiron lines — including the company's May unveiling of 2011 Topps Rising Rookies — 2011 Topps Football is scheduled to arrive late this summer with familiar bells, whistles and a few new attractions.
Beyond the 440-card base set, largely defined by veterans and sought-after one-per-pack Rookie Cards, the set will include limited parallels, sketch cards, Ring of Honor inserts (featuring Aaron Rodgers) and Rookie Premiere autographs. New to the set are full-color 1950 Bowman cards, team-themed Faces of the Franchise cards, rivalry-based Game Day cards, Super Bowl MVP-honoring Super Bowl Legends cards and other newfangled rookie-centric exclusives including In Name Rookie Letter Patch and on-patch rookie autographs.
The early look at stated product odds reveals one autographed or Relic card per hobby box and two autographed cards and one Relic per Jumbo box.
Stay tuned to Beckett.com for more details about the upcoming release of 2011 Topps Football.
Even if there's no football next season, we'll be here to celebrate the game and the rookie crop on cardboard.