Forest Whitaker Headlines Early List of Topps Star Wars: Rogue One Autographs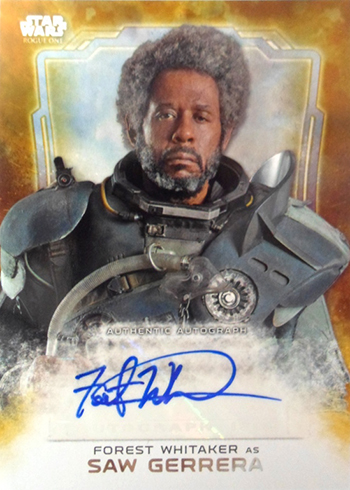 By Ryan Cracknell | Hobby Editor
The 2016 Topps Star Wars: Rogue One Series 1 Autographs checklist is just starting to take shape. And an Oscar winner leads the list of confirmed signers so far.
Forest Whitaker, who plays Saw Gerrera in the film, has been announced by the card maker. Not only will his signature appear in Rogue One Series 1, but other sets into 2017 as well.
Whitaker has been active in films for decades. He won an Academy Award for The Last King of Scotland but has prominent roles in Fast Times at Ridgemont High, Platoon, Ghost Dog and dozens of other movies. This isn't his first autograph card, though. Although barely recognizable with all of the make-up, he's in 2000 Upper Deck Battlefield Earth.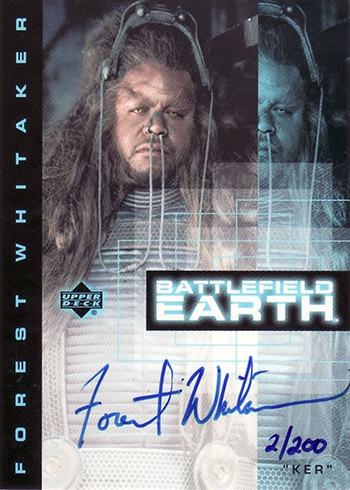 Donnie Yen is another member of the main cast confirmed for Rogue One Series 1. The martial arts master is the star of the IP Man franchise. Collectors might also recognize him from Blade II, Hero, and Crouching Tiger, Hidden Dragon.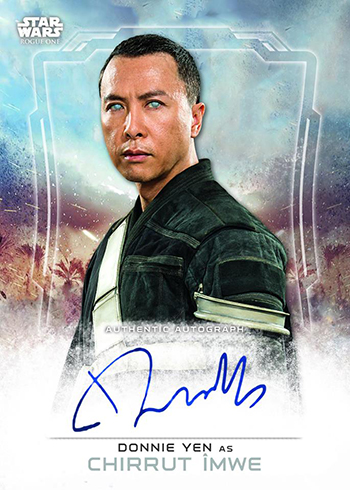 Topps has also said that Genevieve O'Reilly (Mon Mothma) and Paul Kasey (Edrio Two Tubes) have Series 1 autographs.
2016 Topps Star Wars: Rogue One Series 1 is slated to release on December 16, the day the film comes out.
Stay tuned as more signers are announced.