Topps selling Vault memorabilia direct to public on revamped website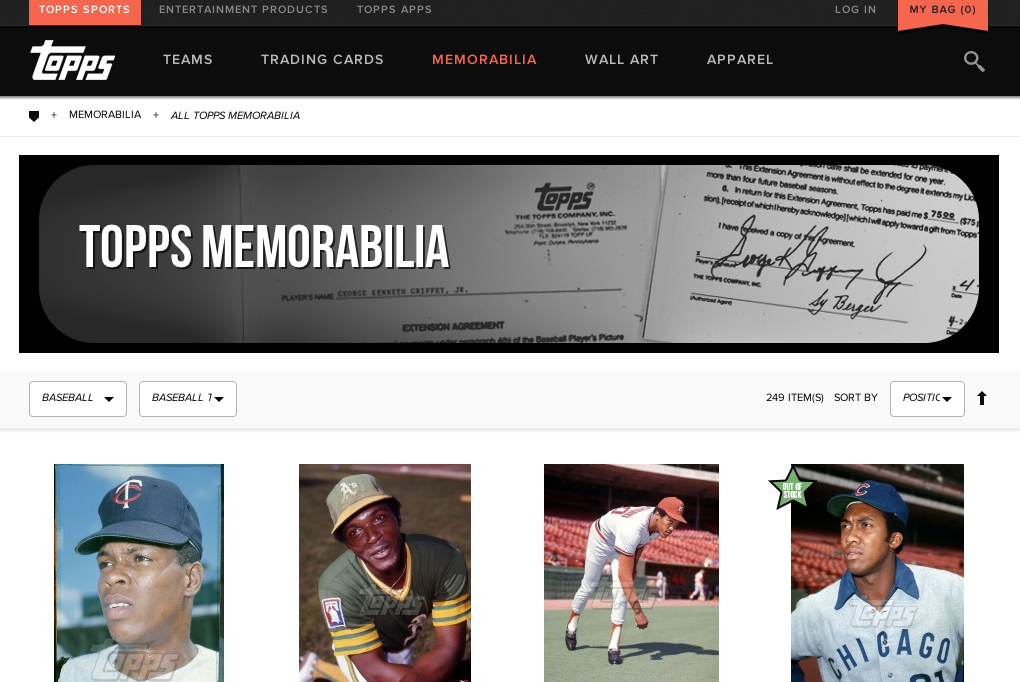 By Chris Olds | Beckett Baseball Editor | Commentary
A new season means a new look and name for The Topps Vault, which appears to be evolving.
After more than a decade of auctioning contracts, photo proofs and other card-making remnants via the Vault on eBay, the longest-running manufacturer of baseball cards is trying something new.
Topps is selling straight to the public with no eBay and no auctions — just fixed-price sales in the new Topps Shop. (The eBay account for the Vault remains active, however its previous webpage redirects to the new store.)
"As of now The Vault name is still alive," said Brad Kinnas, Topps' Director of Ecommerce. "For the time being, all memorabilia purchases that happen in Topps.com or ebay will be branded as such."
However, the new site will be taking on more items and host auctions, Kinnas said.
"Our new website platform gives us the flexibility to merchandise better and experiment with different means of bringing products to our online customer — including on-site Topps.com Auctions," he said. "In the coming months you will start seeing many new exclusive offerings from Topps.com."
This move means one-of-a-kind items can arrive up for grabs and be gone soon — perhaps for less than the going rate one might expect. Rickey Henderson's 1976 Topps card contract, which predated his first Topps card by four years? It sold for $1,500.
In other cases, items might be priced a tad higher than what an eBay auction might have netted — but collectors may be able to land an item that suits their needs without the competition or wait of an auction. Photo slides, for example, start at $35, while vintage contracts start at $50. Several Hall of Famers' items already have sold — perhaps at prices that collectors considered to be bargains.
Player contracts are perhaps among the most unique items being offered with Ken Griffey Jr.'s 1990 contract ($750), Roger Clemens' 2005 deal ($450), Jack Morris' debut deal ($500), Dennis Eckersley's pre-rookie deal (1972, $275) and a Tommy Lasorda 1954 deal at $2,500 among the notables so far. (Some of these items were previously up for auction, but this writer just doesn't have the scratch to order one and make sure it's truly available.)
As part of the revamped site, the company also is offering MLB apparel, a limited selection of trading cards and wall art — aka uncut card sheets.
Chris Olds is the editor of Beckett Baseball magazine. Have a comment, question or idea? Send an email to him at colds@beckett.com. Follow him on Twitter by clicking here.