Topps readies Series 2 wrapper redemption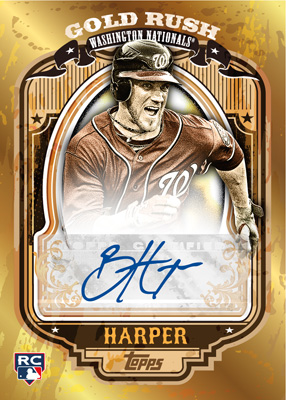 By Chris Olds | Beckett Baseball Editor
With 2012 Topps Series 2 arriving next Wednesday, many a baseball collector might be ready to unwrap some of the fun that might be found inside the latest installment of the hobby's most-bought brand.
And now all those wrappers are now good for something, too.
Topps announced on Friday that it will have a wrapper redemption program for the set — one which will have 10,000 hobby packs and 10,000 retail packs. It's the first time that Topps has extended a redemption program to include retail.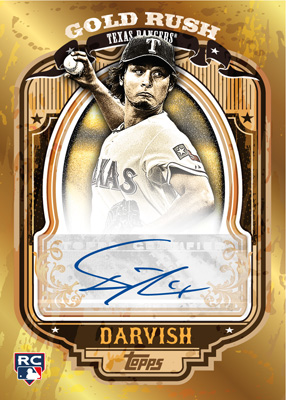 There will be 50 players in the set and there will be autographs from Bryce Harper, Yu Darvish, Ken Griffey Jr. and others to be found.
For hobby packs, every 50 standard wrappers or for every 14 HTA Jumbo wrappers will get one five-card cello pack.
For retail packs, every 50 wrappers (12-card packs only) will get a five-card pack.
Only 10,000 of each type of pack available and they might vanish fast as the Bowman wrapper redemption supply of 10,000 was exhausted within a couple days of the product's release last month.
Topps has the following requirements for collectors to receive packs:
— All packages must be postmarked no earlier than June 6.
— Hobby and retail wrappers must be mailed separately and marked "hobby" or "retail" on the outside of the package. Those who do not do this will not be eligible.
— There is a limit of 10 packs per household.
Topps will provide status updates on the program online via Facebook and Twitter.
The address to use for the redemptions is:
Gold Rush
P.O. Box 2008
Duryea, PA 18642
Chris Olds is the editor of Beckett Baseball magazine. Have a comment, question or idea? Send an email to him at colds@beckett.com. Follow him on Twitter by clicking here.