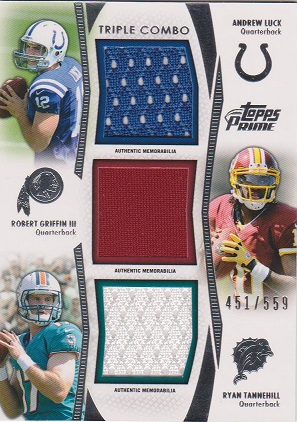 By Susan Lulgjuraj | Beckett Football Editor
Hobby and retail packs are not usually made the same. Odds are different – with the best chance at hits in hobby packs – and maybe some inserts are exclusive to one or the other.
Topps Prime Football recently came out and with bigger distinctions between hobby and retail, as it has in years past.
There are significant differences between the two in this case.
Let's break down some of the differences:
1. Different card stock
The hobby cards are on a thicker card stock, about three times the thickness of its retail counterparts. There is a definite difference in the feel of the cards as the retail cards are more flimsy.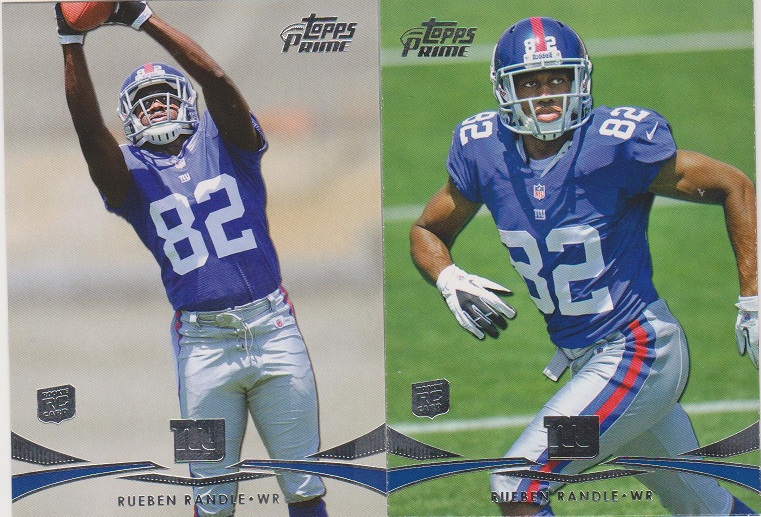 2. Different rookies pictures
The 2012 rookies use different pictures between hobby and retail.
In one example, New York Giants' wide receiver Rueben Randle has two distinct shots. On the hobby card, his eyes are set on the ball coming in while he's running.
On the retail card, Randle stretches out to catch a ball.
Here's another example using Robert Griffin III. The card on the left is the hobby picture.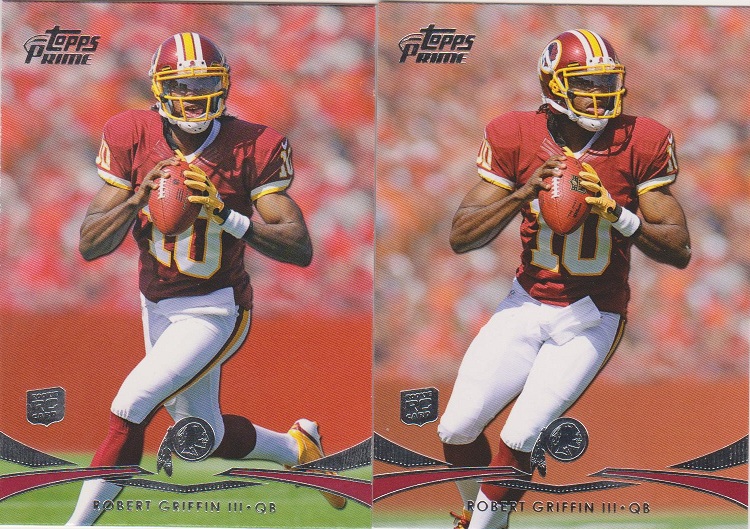 3. Retail options
Prime has several options at retail. There are blasters, loose packs and two types of rack packs. One of the rack packs has just 14 cards, labeled as jumbo packs. These are $5.29 at Target.
The other "value pack" has three loose packs of Topps Prime and an extra pack of three light blue parallel cards (Note: there is a darker blue parallel in the product). These are $9.49 at Target.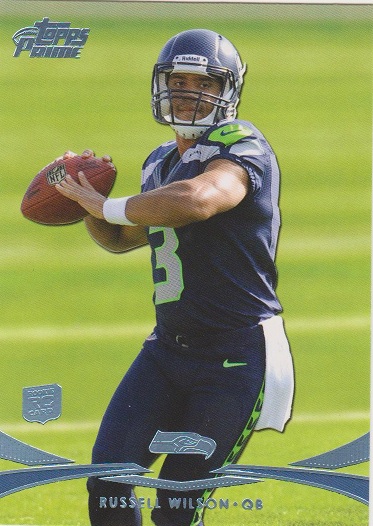 4. Different odds
In a hobby box of Prime, collectors can get one autograph relic card, one autograph and two relics per box. Odds are usually different in all products between hobby and retail, but there's a breakdown on some of the basic statistics.
Hobby odds:
Autograph Rookie Variation 1:22
Triple Relic 1:42
Quad relic 1:58
Prime Relic 1:31
Jumbo Pack odds:
Autograph Rookie Variation 1:185
Triple Relic 1:356
Quad Relic 1:412
Prime Relic: 1:245
Value Pack odds:
Autograph Rookie Variation 1:206
Triple Relic 1:699
Quad Relic 1:809
Prime Relic 1:494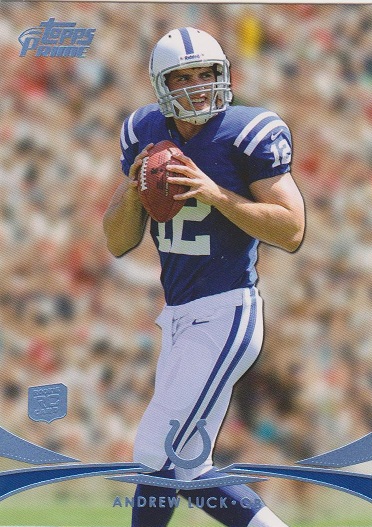 5. Retail yields plenty of rookies
One hobby box of Prime gave out just eight base Rookie Cards.
Retail packs seem to be yielding at least two base Rookie Cards per pack, which means collectors can find plenty of Rookie Cards for a cheaper price.
Just not many hits.
Susan Lulgjuraj is an editor of Beckett Football. You can email her here with questions, comments or ideas. Follow her on Twitter here.