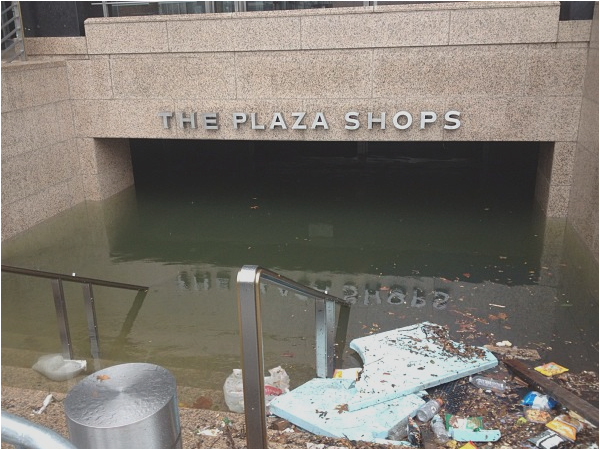 By Susan Lulgjuraj | Beckett Sports Card Monthly Editor
A destructive hurricane swept through the Northeast this week, flooding out houses and leaving millions without power.
The Topps Company has been one of those entities affected in the aftermath of the superstorm Sandy.
The main Topps offices are located at 1 Whitehall Street, just steps from the southern tip of Manhattan and the South Ferry Terminal – some of the hardest hit areas of the borough.
Topps offices have remained closed as it has been without power.
"(It's) been a challenging few days but team is focused and working hard together to be sure all are safe and business moves forward!," Topps tweeted earlier this week.
Any damage to the office will be assessed once Topps employees are able to return and power is restored to the area.
The photograph above was shown on New York Governor Andrew Cuomo's Instagram account showing the Whitehall Subway Station Plaza shops flooded out.
"Our first priority was ensuring safety of entire team and blessed that while many were impacted all are safe," Topps' Mark Sapir said. "On business side, we have certainly been interrupted  but team is strong and resilient and we are working through it and expect business as usual. We are thankful for what we have and encourage all to help out and do what can to get all back on track ."
Susan Lulgjuraj is an editor of Beckett Sports Card Monthly. You can email her here with questions, comments or ideas. Follow her on Twitter here.