Topps Magic blends old with the new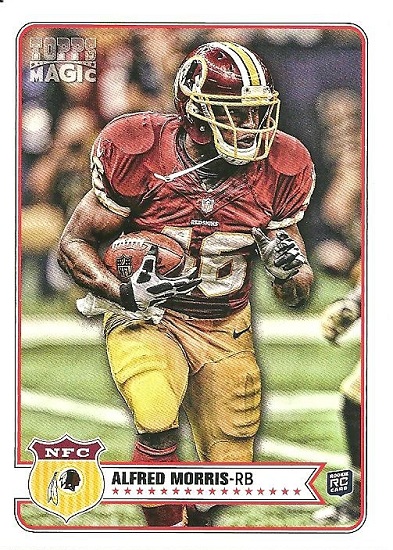 By Susan Lulgjuraj | Beckett Football Editor
Topps Magic wasn't available in retail shops last year. Topps made the football product an online-only release. But something about the nostalgic set resonates with collectors.
So for this year – when the 2012 rookie crop has moved product – Topps brought Magic back into the hands of collectors.
Topps Magic is a celebration of Topps' football history on cards. While not as pronounced as baseball's past, the first football 'cards' produced by Topps came in 1948.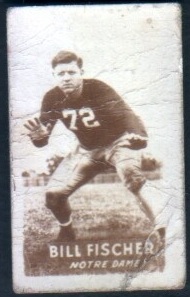 The 1948 Topps Magic Photos contained more than just football players. The 252 miniature photos featured sports and non-sport subjects. The set included baseball, football, wrestling, movie stars, famous landmarks and more.
This season's release highlights that set with an assortment of rookies, veterans and retired stars such as Andrew Luck, Michael Vick and Jerry Rice.
The base cards feature color portraits – a simple artistic rendering of the highlighted player, a nod to the 1951 Topps Magic set.
But where 2009 Topps Magic mimicked yesterday's design and subject, with both featuring NCAA players, the latest Magic design blends the nostalgia with current cardboard trends.
For example, the backs of the old cards feature a small write up with a trivia answer behind a silver scratch off. Topps emulated the backs this year as well, but there are no scratch offs involved. The trivia answer is backwards to be read in a mirror.
Since Topps brought back Magic in 2009, the product has become one of Topps' most refreshing products, something both casual and die-hard collectors can enjoy. Now it's back on retail shelves, a little bit of the old mixed with the new.
Susan Lulgjuraj is an editor of Beckett Football. You can email her here with questions, comments or ideas. Follow her on Twitter here. Follow Beckett Media on Facebook.